Back to School Traditions
We are a participant in the Amazon Services LLC Associates Program, an affiliate advertising program designed to provide a means for us to earn fees by linking to Amazon.com and affiliated sites. We participate in other affiliate programs as well. For more details, please see our disclosure policy.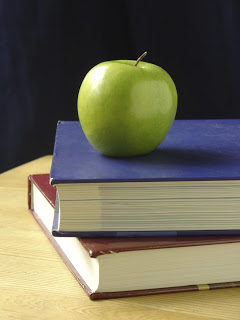 Not every kid in the world embraces going back to school in the same way I did. FishPapa was one who really disliked school. We got a good chuckle when he drove me to my first day of teaching — at his former high school. Who knew?
And since life is learning, and school is a necessary component of life, it's always a good idea to see how we can help our children look forward to "reentry." Here's a great question from a reader:
I was hoping for some inspiration on the subject of "1st Day Of School" traditions. I want to start a tradition with our son this year (we begin kindergarten in about a week), and continue it for the rest of our school days and remaining children. Any ideas for me? I have read about the moms who make a back-to-school cake and then eat it with the kids while they share what happened during their first day back, but we are home schooling so I won't be missing any of it! I am at a loss!

Thanks for your help.
Sincerely,
Tai
Tai asks a great question. What can we do to make fun back-to-school traditions with our children?
The FishFam started school this week. We kicked it off with apple pie for breakfast, and today we're celebrating the end of the first week by going out to lunch.
What do you do at your house? Whether you homeschool, private school, or public school, please share your family's back to school tradtions with us in the comments section!