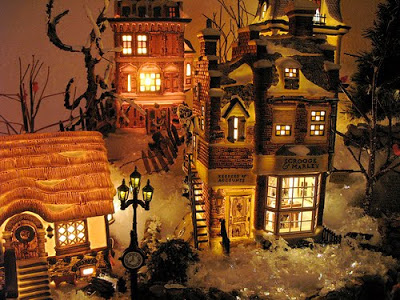 Presents? Big dinners? Holiday events? Bah Humbug!
In an economy such as ours, it can be tempting to be as miserly as Ebenezer Scrooge. Money's tight, and the last thing we need is to spend a lot of money on stuff we don't need or on things that will be broken by December 26th. But those familiar with the story of The Christmas Carol know that stinginess doesn't pay, least of all at the holidays. Scrooge learned that to have an open heart as well as open hands would bless others as well as himself.
Piles of gold coins or a visit from three spirits aren't necessary to have a festive celebration. A cheerful disposition and some wise ideas will help you make your family's holiday merry and bright.


For some suggestions to get you thinking about how you can scrimp without being a Scrooge, read the rest of my article at Montgomery Parents.