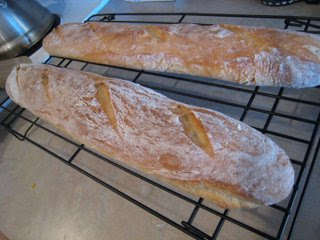 One of the things we love around here are baked goods. From pancake art to an afternoon baking session with the kids, flour often flies throughout my kitchen. This weekend I made homemade baguettes. So good!
There are all sorts of fun baking opportunites for you and your family these days. Here are two great ones:
The 44th Pillsbury Bake-Off is now accepting entries. If you've got a winner, you could win up to One Million Dollars. Yowza!
The Virtual Great American Bake Sale is starting soon. Submit a recipe or buy an ebook and help relieve childhood hunger.