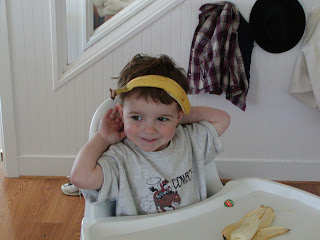 It appears that Cheerios is not just a FishFamily favorite. This was my most popular giveaway to date, with over 200 entries. The winners were chosen at random by Random.org.
Random Integer Generator
Here are your random numbers:

3 9 107
Timestamp: 2009-02-22 16:52:40 UTC
Congratulations to
J Gallegos
K Ray
Jessica of Charlotte
You should be receiving your gift packages of Banana Nut Cheerios soon.
Come back tomorrow for another cool giveaway. This time, it's solely for the lady of the house.