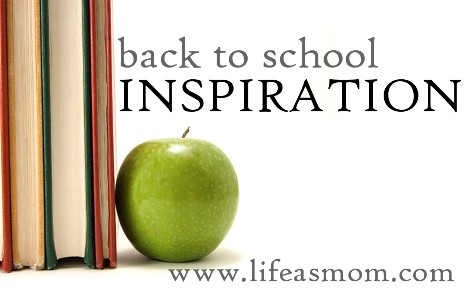 The season is here. The school supplies sales have warned us that it was coming. If your family hasn't started back to school yet, it is just a few weeks or even days away. The new year begins.
Regardless of whether we homeschool, private school, or public school, "life as MOM" requires that we do what we can to support and encourage our children's education.
Check out all this inspiration for getting back to school, establishing routines, and working out the kinks that come with reentry. Watch for daily giveaways, too. Bookmark this post as it will be updated throughout the week.
Back to School Inspiration
Great Giveaways this week:
These giveaways are now closed.
:: Back to School Inspiration is brought to you, in part, by Deals.com, Henkel Helps Get Kids Fit,  and Sara Lee Soft and Smooth ::