Be Kind
We are a participant in the Amazon Services LLC Associates Program, an affiliate advertising program designed to provide a means for us to earn fees by linking to Amazon.com and affiliated sites. We participate in other affiliate programs as well. For more details, please see our disclosure policy.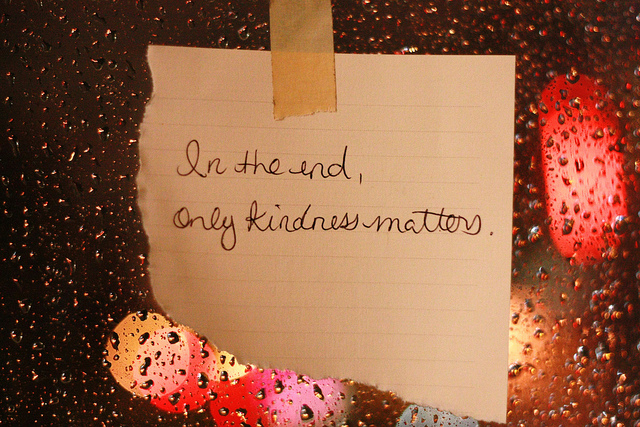 God wasn't kidding when he advised us, "Everyone should be quick to listen, slow to speak and slow to become angry." James 1:19
There are so many opportunities to misunderstand, hurt folks with our words, or overreact. We can wreak much damage on others when we don't listen, choose our words carefully, or control our reactions, however justified we think they may be.
I received an email this weekend that was rich in criticisms and short on questions. It came out of the blue. And boy, did it sting. I'm choosing not to respond until I can be gracious. 🙂 In the meantime, it's been a great reminder to me to be gentle with my words, to be kind.
Do I accuse my children without asking questions, without attempting to hear the whole story?
Do I approach my kids with a laundry list of their failings?
Do I build up instead of tear down?
Do I consider all sides of an issue before barging in?
Do I make my expectations clear before holding someone accountable?
It's often when we've been wronged that we're reminded to examine our own behavior and to be a bit kinder.