Be Like The Flowers of the Field – Don't Worry
We are a participant in the Amazon Services LLC Associates Program, an affiliate advertising program designed to provide a means for us to earn fees by linking to Amazon.com and affiliated sites. We participate in other affiliate programs as well. For more details, please see our disclosure policy.
Can any one of you by worrying add a single hour to your life?

And why do you worry about clothes? See how the flowers of the field grow. They do not labor or spin. Yet I tell you that not even Solomon in all his splendor was dressed like one of these.
I have, by nature, been a worrier. In high school, my teachers would chide me to stop; my friends would roll their eyes at my silliness; my dad would bug me to stop picking my nails — a sure sign that I was stressing about something.
I think I've grown — some — over the years. I mean, I usually have finger nails, so that is a good thing. But, that doesn't stop me completely. Maybe you're like me and you fret?
The following was originally posted in July of 2008. But I think it's a good reminder for all of us.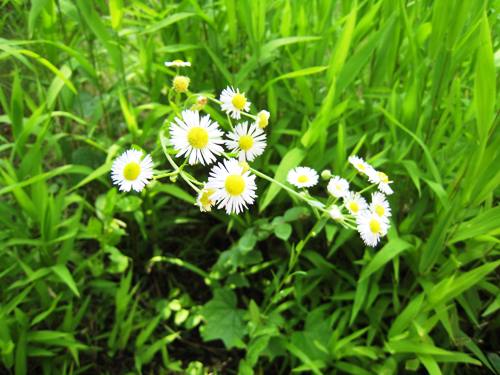 Don't Worry

There are cares in our lives that want to plague us and tempt us to worry. A potential job transfer and subsequent move? A budget that just doesn't balance? A child struggling in areas beyond your ken? Health problems? A school system that doesn't understand what your child needs?
It's one thing to be told, "Don't worry." And another thing to actually do it. I could say, "Go out with the girls. Take a bubble bath. Take the morning off."
Those are great things for rest and relaxation. Don't get me wrong. Those are good things. But, they are not cures. They can treat symptoms, but they don't go to the heart of our matters.
God made us. He knows every hair on our heads, every thought that we think. He is in control of all our days, all our circumstances, all the things that tempt us to fear. What does He say about worry?
Rejoice in the Lord always; again I will say, Rejoice. Let your reasonableness be known to everyone. The Lord is at hand; do not be anxious about anything, but in everything by prayer and supplication with thanksgiving let your requests be made known to God. And the peace of God, which surpasses all understanding, will guard your hearts and your minds in Christ Jesus. — Philippians 4:4-7
What can we do?
Rejoice in who God is – He is the Maker and Sustainer of all things.
Be reasonable – don't go off on a wild goose chase in your mind about all the horrors that could happen in the situation at hand. You don't know what will happen, so don't borrow trouble.
Trust that God is there and that He is in control.
Don't be anxious. Don't fret. Don't focus on the maybe's.
Pray. Be thankful for the good that there is in the situation. Seek that good out. Ask for help if you can't see it.
Rest in God's goodness and peace. You are more precious than the flowers of the field.
May you and I rest in God's goodness today!
How do YOU guard your heart against anxiety and worry?