14 Ways to Be More Joyful
We are a participant in the Amazon Services LLC Associates Program, an affiliate advertising program designed to provide a means for us to earn fees by linking to Amazon.com and affiliated sites. We participate in other affiliate programs as well. For more details, please see our disclosure policy.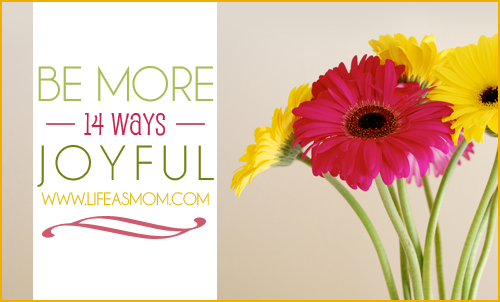 Did you miss The 14 Ways to Be More Joyful series? Years later, I'm still working on my attitude as a mom, but writing this series of devotions was so helpful. I hope reading them is beneficial for you as well!
What helps YOU be more joyful in your life as MOM?