The Believe in Heroes Campaign offers us a chance to support our heroes through the brands we regularly shop.
This post is sponsored by Believe in Heroes Campaign in support of Wounded Warriors. All opinions are mine: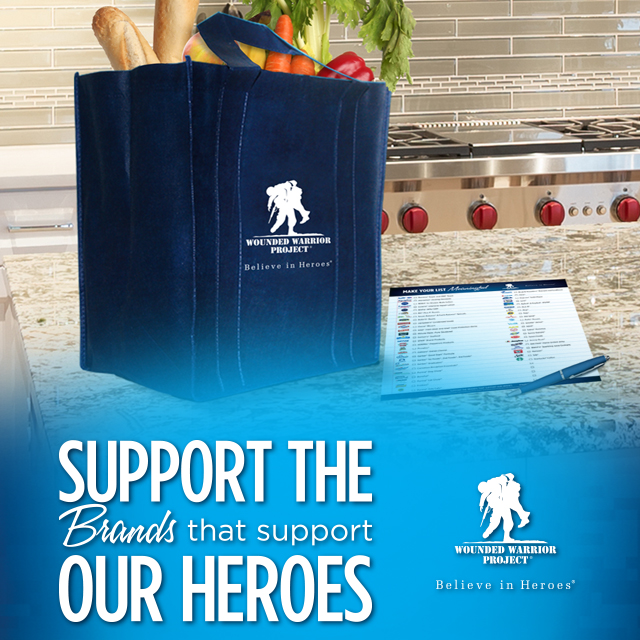 Chances are each of us knows someone who's served in our nation's armed services. These men and women do amazing things, risking it all for the cause of freedom. No matter your politics, I think it's pretty hard to argue with the amazingness of folks who are willing to lay their lives down for friends and strangers.
Our family has been honored to live in the San Diego area, a hub of the US Navy and Marines. We've met some wonderful military folk in our community. My littlest brother joined the National Guard last week. I'm super proud of him.
Part of the risk involved with military service is the real possibility of injury. The mission of Wounded Warrior Project® (WWP) is to honor and empower Wounded Warriors, to raise awareness and to enlist the public's aid for the needs of injured service members, to help injured servicemen and women aid and assist each other, and to provide unique, direct programs and services to meet their needs.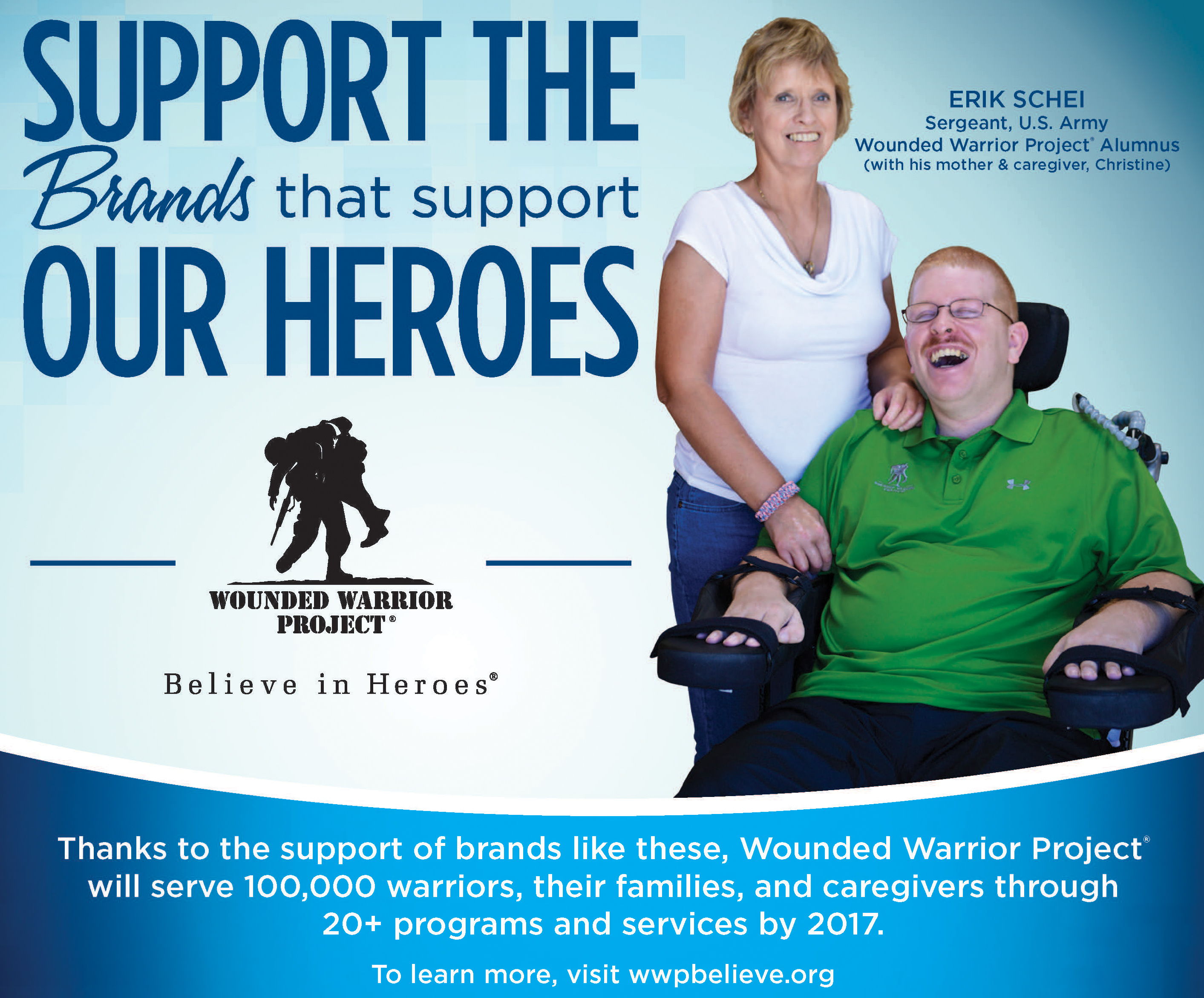 Through the 2015 Wounded Warrior Project® (WWP) Believe in Heroes® Campaign, supported by over 45 of the nation's leading consumer brands, you and I get a chance to participate by doing what we do every day — grocery shop!
From now through November 20, 2015, you and I can "Support the Brands that Support our Heroes" by visiting participating stores in our communities. You can download a complete list of participating retailers and brands in your local area at wwpbelieve.org and make a donation or order Believe in Heroes merchandise online.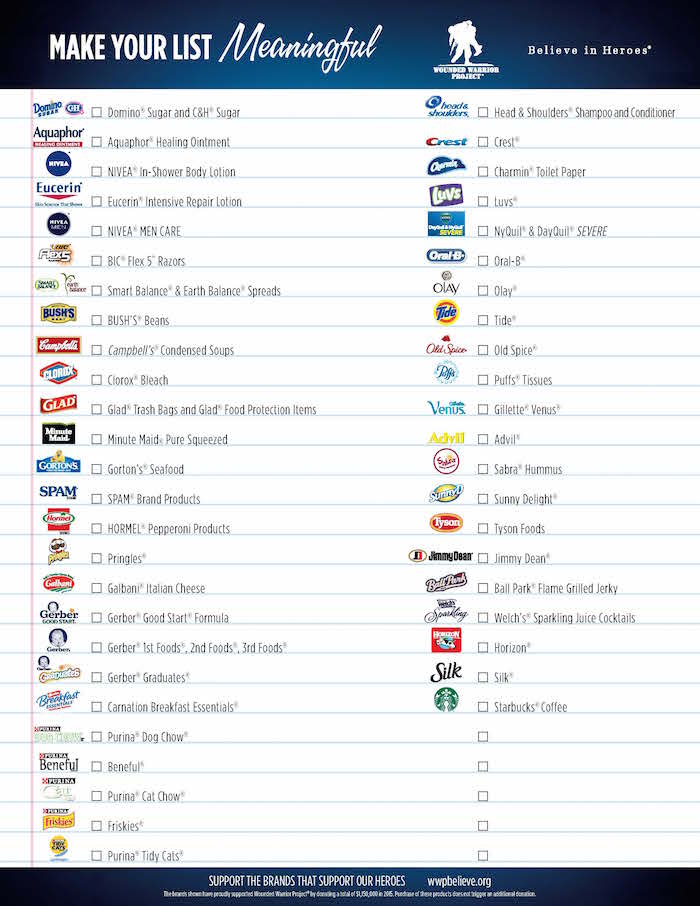 Taking a quick glance at the list, I see at least half a dozen items that are regular items or brands on my shopping list. By buying these items over the next month, I can support our heroes. Puts a new spin on my morning cup of coffee, doesn't it?
The brands involved have made a fixed donation to WWP through the Believe in Heroes campaign of $1,150,000 for this year. This number is accurate as of now, but they anticipate raising at least $5,000,000+ in total! Think of how amazing this will be for our wounded warriors and their families!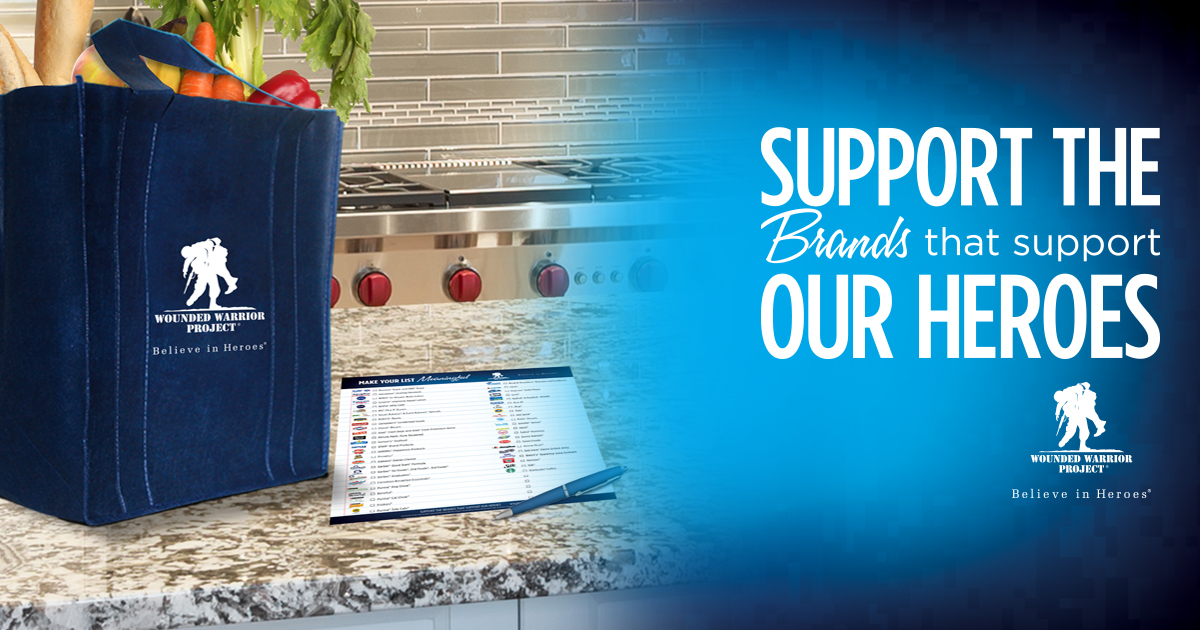 This post is sponsored by Believe in Heroes Campaign in support of Wounded Warriors. All opinions are mine.