Better Dental Hygiene for Kids
As an Amazon Associate I earn from qualifying purchases. For more details, please see our disclosure policy.
Regular dental visits, a better diet, and daily brushing and flossing are the tools to help our kids protect their only set of teeth.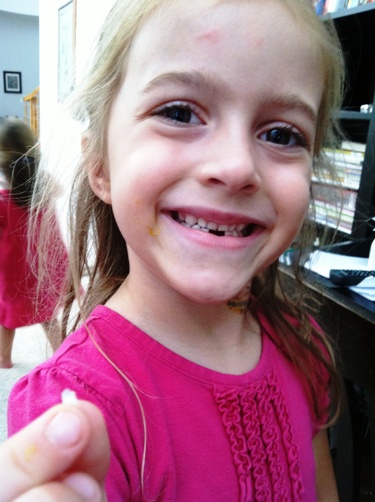 It wasn't until I had my fifth and sixth babies that I ever had cavities. True story. Not sure if it was their female hormones or the years of my daily Vanilla Coke habit finally catching up with me. Prior to then, I'd had a pretty clean mouth.
Okay, I had one filling when I was 20, but otherwise I'd gone a good dozen+ years cavity-free.
It takes me days to recover from the local anesthesia, so I've since sworn off cavities. As well as Vanilla Coke.
My children have had a variety of experiences. We've spent many an hour in dentist and orthodontist's offices — for a number of reasons. With six kids, you're bound to have a "variety of experiences".
As each of us knows, though, prevention is the best cure. If we can teach our kids good dental hygiene, then we're setting them up for a better life.
You get one set of adult teeth and it's so much easier, more comfortable, and less expensive if you can take good care of that set. We live in a time when our kids really do have great advantages in this area with easy access to toothbrushes, toothpastes, and dental care.
While our family is certainly not cavity free, nor do we have the best of habits, there are some things that we do to try to make dental hygiene easier for our kids.
1. Make regular dental visits.
I do not love going to the dentist. Don't get me wrong, she and her staff are lovely. But, I always have a little anxiety about it.
My kids, on the other hand, LOVE to go to the dentist. LOVE it. The little ones were always so disappointed that it wasn't their turn. I take three kids in at each visit, which means I make 6 trips (4 for kids, 2 for me) every year. My kids love to go. Our dentist does not have any special bells and whistles, but the kids are happy to go. Even those that have had cavities. Don't ask me why.
Regardless, regular visits help you identify problems and trouble spots. You can catch a cavity before it gets too big. And yes, depending on how deep it is, you can reverse its progress with proper care.
I realize that not every family has dental insurance. We've had to pay out of pocket in certain seasons and have had dental coverage in others. If you buy your own health coverage, see if the program has a dental rider. When my husband was self-employed and we were buying our own insurance, we found out that our health insurance covered regular dental visits.
If those options don't pan out, please talk to your child's school and find out what special programs they have available. When I was a teacher, we were often given paperwork to refer students that might benefit from free dental care.
If you don't want to go the public route, contact your local dental school. They are often in need of patients so that their students can improve their skills. And, no, I've never heard a bad story from this. My husband volunteered once when his regular dentist's daughter was in dental school and needed someone's mouth to take a test on!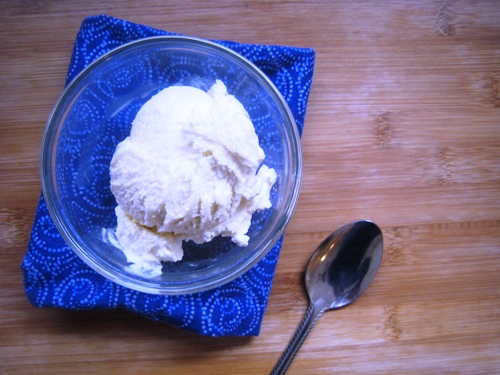 2. Limit sweets and sodas.
Now that I'm on a sugar-free diet, I'm becoming more and more aware of the hidden sugars in the foods we eat. It's in so many processed savory foods, like ham or spaghetti sauce, that even if you don't feed your kids a lot of desserts, they're still getting a lot of sugar. Same goes for very starchy foods like potatoes and pasta, so says Dr. Michelle. 😉
If you do splurge on something sugary be sure to have your kids rinse their mouths, or better yet, brush their teeth after consuming a sugary snack.
3. Brush and floss often.
Speaking of which, brushing and flossing need to be regular habits. Replace toothbrushes every three months or so. And monitor kids to make sure they're not cheating.
I'll never forget the drama I witnessed in a dentist office once when the hygienist came to get the dad to look into his teenage son's mouth. It was so terribly coated with plaque that they had to schedule several follow up visits to get the teeth clean. And boy did that boy get an earful! Dad was embarrassed for both of them.
So, folks, let's make sure those kids know how to brush!
Recently, I had a chance to review a new ARM!&!HAMMER™ Tooth Tunes™ toothbrush. These are toothbrushes that play music while you brush. Now, we've had some that played Dora or Bob the Builder theme songs in the past, but these are brushes for your tweens. The line came out last summer and includes the following songs and performing artists:

All Day – Cody Simpson
Dynamite – Taio Crus
I Gotta Feeling – Black Eyed Peas
If I Ruled the World – Big Time Rush
Round & Round – Selena Gomez & The Scene
Tonight, Tonight – Hot Chelle Rae
We Will Rock You – Queen
What Makes You Beautiful – One Direction
One Thing – One Direction

For One Direction fans, note this is the only toothbrush in North America that features 1D.

Chances are you've heard your dentist mention that children should brush for a full two minutes. We've taken home 2-minute egg timers only to lose them or have them broken by younger siblings. Here's a toothbrush and timer in one.

Different than other timer brushes, Arm&Hammer is calling this "Music in Your Mouth". The proprietary technology streams sound vibrations from the bristles of the toothbrush through the teeth, allowing kids to hear the music while they brush. Mom, you can hear it, too, to know when a child has hit the two minute mark.

The brushes are available for an SRP of $9.99.
Obviously, our kids need to be taught and we need to follow through. While they're under our watch, we kinda have a responsibility to help them with their dental hygiene. We certainly can't guarantee healthy teeth, genetics and a number of other factors certainly play into it. But we have so much that we can do in terms of regular care, diet, and daily brushing and flossing.
Excuse me, I think I'll go brush my teeth.
What has been your experience?
How do you encourage good dental hygiene with your kids?
Disclaimer: 
I 
am 
part 
of 
the 
Mom It Forward blogger network
. 
Mom 
It 
Forward 
and 
ARM & HAMMER™ Tooth Tunes™
partnered 
in 
support 
of 
this 
campaign. 
ARM 
& 
HAMMER™ 
Tooth 
Tunes™ 
compensated 
me 
for 
participation 
in 
this 
campaign. 
However, 
all 
thoughts 
and 
opinions 
are 
my 
own.