Summer has come to a close. Did you have big plans for summer? Life as MOM contributor Deanna did. Today she shares some big news as well how summer plans can often be deferred.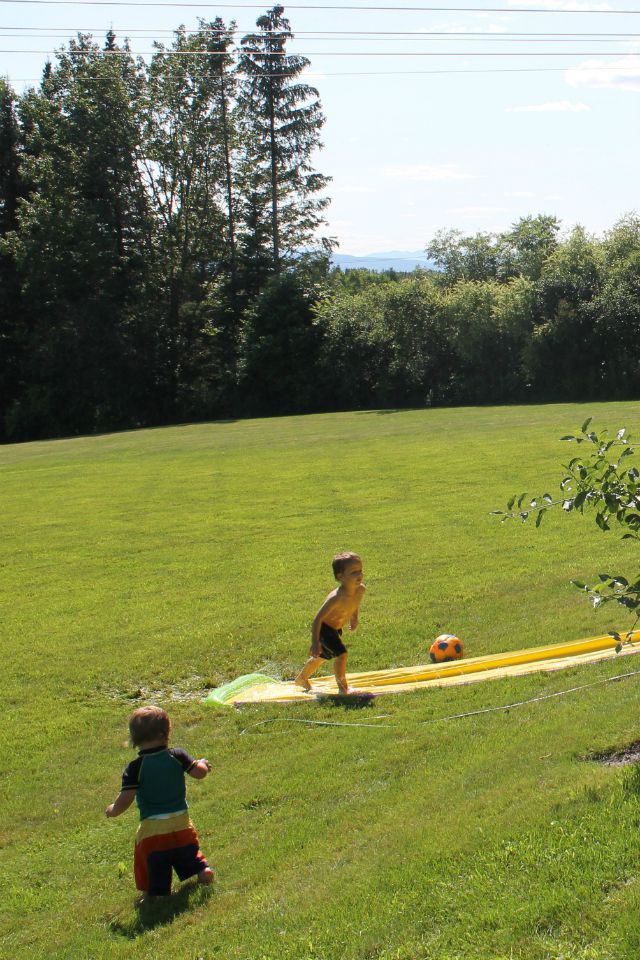 I had big plans for this summer.
It would be Addison's last summer before full-time kindergarten and Carter starting part-time preschool, so we had to make every single day count. It would be days upon days of adventure and laughter and home cooked meals and teachable moments with smiling children. It would be gardening with small helpers, beach trips galore, soaking up sunshine on long walks, and healthy smoothies for all.
I was going to teach them to be more independent, enjoy just BEING with them, and read so many books the library might run out.
Daddy's job requires a huge summer commitment out of him, so the summers are left mostly to me but I wasn't nervous. We were going to have an awesome time!!!!
I also had a schedule that would have me finishing 75,000 words by the end of three months, divided down into daily sessions, hour by hour. (I'm writing a book.)
I had big plans for summer.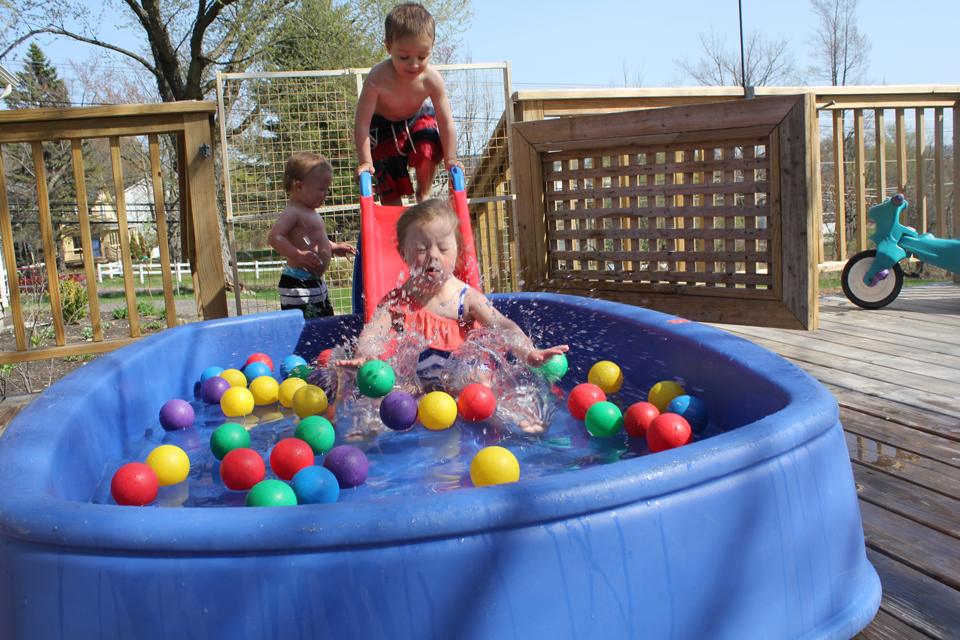 And then, one week after preschool was let out and I had my crew ready to ADVENTURE, a pregnancy test turned into a very definite positive. My crew of 3 would soon be a crew of 4.
This soon meant that instead of adventuring, I had long weeks that were spent putting one foot in front of another, fighting through the beast of day-long morning sickness while taking care of 3 kids 5 and under with little to no help because of Daddy's schedule.
My theme of ADVENTURE soon morphed into the summer long theme of SURVIVE.
But guess what? I did. In a few days, the kids will be starting school, I am well into second trimester and feeling mostly better, and my inner fall child has already started demanding ALL THINGS PUMPKIN. I survived the summer.
I didn't write one single word. We didn't adventure out as much as I had wanted. My house was mostly destroyed through the days (but mostly picked up at nights so I'm giving myself a huge pat on the back for that one). The kids didn't get as many healthy smoothies because just the thought of making them made me so sick. We made it to the library once, in which our triple wagon got stuck in the elevator. My garden grew so many beautiful weeds there really should be some sort of competition I could enter it into.
But you know what we did do? They kids learned a lot more independence. "I'm sorry, I can't move right now, you're going to have to dress yourself. Yes, you are almost 4 I promise you you can do this and even if you think you can't I can't possibly help you so you might have to stay naked." Suddenly, dressing skills were learned by the child who has been refusing to try for the last couple of years.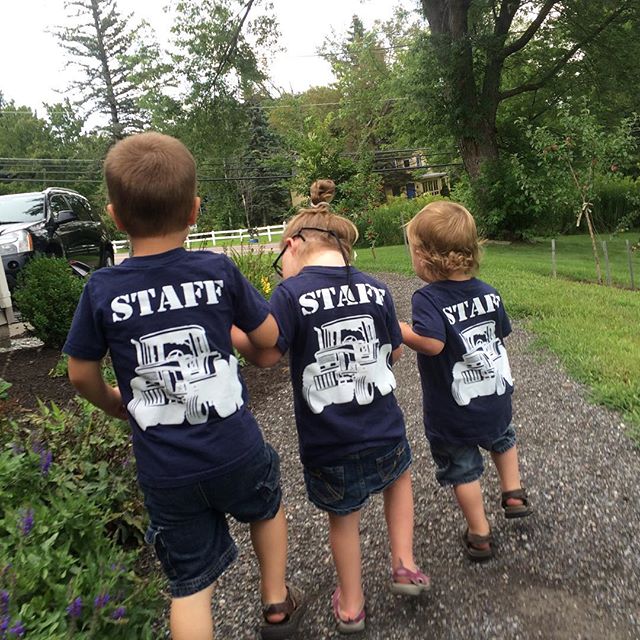 Also, we spent a ton of time just BEING. And in the midst of the sickness and exhaustion, I will treasure the memories from these days of just BEING because going out was too much work and we had to get creative at home.
There were a lot of teachable moments, but mostly for me. I learned how to daily pray for strength to keep going. For strength to do the task that was put in front of me…and for wisdom to get it all done with as few motions as possible. I learned to pray for peace and contentment instead of the "this will all be so much easier as soon as I feel better" trap. I learned how to appreciate good days like crazy, and sweet children who love to give hugs and give my belly kisses and pats.
I learned that a day only has to be taken one hour at a time, one minute at a time, that you can find a lot of adventure on a front deck.
So yeah, I had big plans for this summer. And it didn't turn out at all like I had planned, but that's okay. Sometimes adventure comes in different forms than I imagined it should, but it doesn't make it any less of an adventure or any less exciting.
We had a good summer. And we survived. That's a win in my book.
How did your big plans for summer go?
Deanna is passionate about special needs advocacy and new motherhood- two things that go hand in hand for her right now. Three kids four and under, the oldest of which has Down syndrome- keeps her quite busy. But there's always enough time left at the end of the day to write all about the insanity at her blog Everything and Nothing from Essex. And to laugh- always, always there is time to laugh.
Technically labeled a "special" mother, Deanna really finds nothing special about herself. Truly, special needs parenting is just about taking it one day at a time- enjoying the highs, sloughing through the lows, and stumbling through the mundane while drinking too much coffee. Read all of Deanna's posts here.
Related Posts: