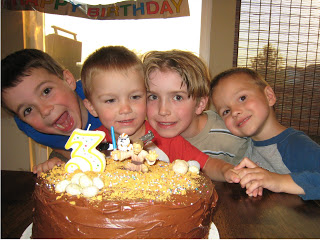 See how FishBoy's eyes are glued to his new toy?
No doubt about it, birthdays are exciting milestones in the life of a child. And as moms, we each want to make those days as dazzling as ever. While a trip to the bakery is sure to provide some dreamy concoction, it's not always the most economical option. And truth be told, I think kids like it better when you make the cake!
Over the years I've made many a birthday cake for my husband and our small army of children. There have been some major bombs, like FishPapa's chocolate cake that looked like a mudwrestling tournament. I'd had the flu, that's my only excuse.

(You don't feel inhibited to share anymore, do you?)
Thankfully, there have been some screaming successes, like my Indiana Jones Birthday Cake.
I recently compiled the best of the best into an ebook called Pretty. Cool. Cakes. You can read about it and purchase it here. The best part of the book, I think, is that it shows how really simple it is for the average home baker to decorate a cake that brings a sparkle to a child's eyes.
And that is what I think we're going to see today. Lots of cakes that have pleased the masses — at least the ones that reside under your own roofs.
Following are cake photos sent in by readers. Scroll down for Mr. Linky so that you can share your cool cake posts with the rest of us and other ways to win a snazzy apron from Shoestring Home.
From Amy T: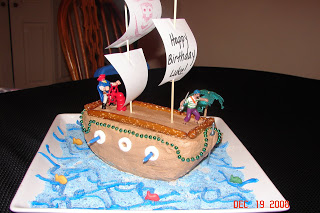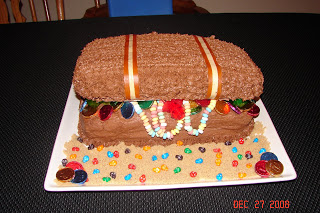 From Angie:
From Beth: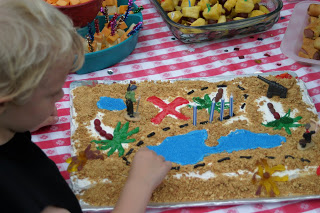 From Christina:

From Jeanette: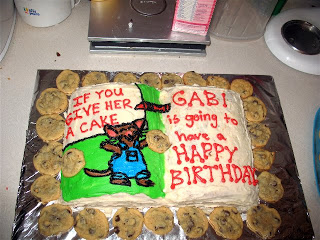 From Jill and Troy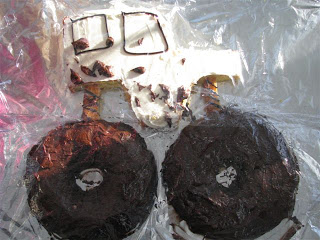 From Kara-Ann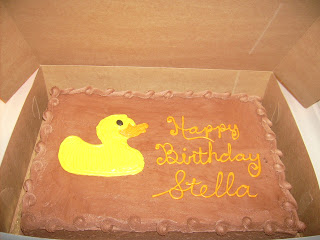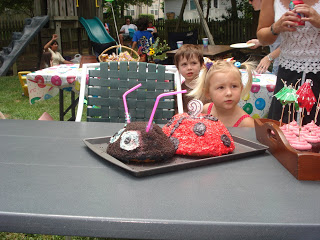 From Kate W: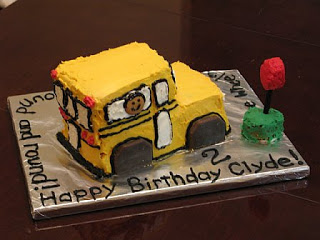 From Renee: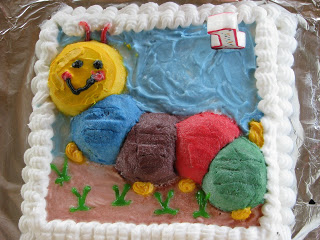 From Rebecca: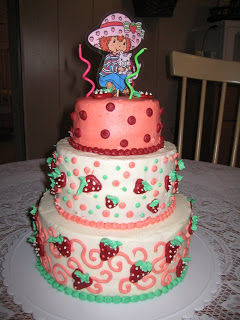 From Kristen: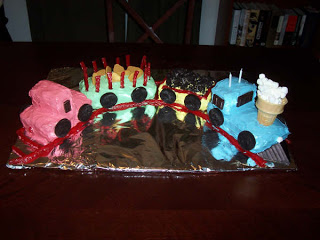 From Katie: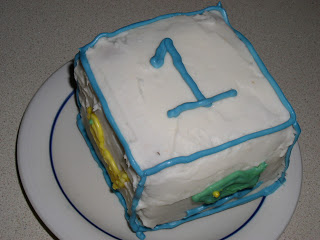 And from Lynn, a woman after my own heart, a birthday PIE!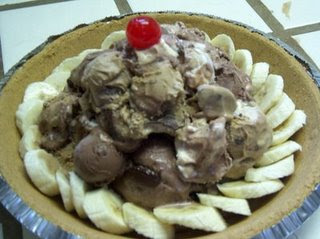 And from me: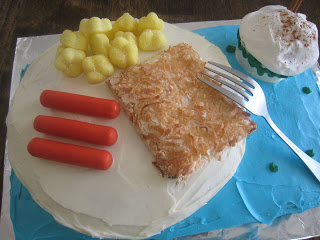 For those of you who were following FishMama's Birthday Cake Challenge, go here for the low-down on my special Breakfast and Fancy Nancy Birthday Cakes.
Now, how about you? Link up below so that we can see what cool cakes (or birthday desserts) you've created.
Please make sure that you link to www.lifeasmom.com in your post and that you leave the "permalink" here (rather than the link to your main page).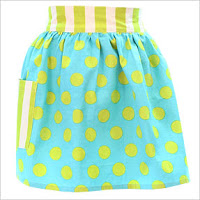 Thanks so much for participating today. Anyone who sent a photo or leaves a link today will be entered for a chance to win a fun Sally Russell apron, courtesy of Shoestring Home.
If you don't think you're a cake decorator, well, I think you're wrong. But you can still play: leave a comment, question, or word of encouragement here.
(Linking and comments will be open until Tuesday night, February 2nd. Winner will be chosen at random and announced on Wednesday. If I don't hear from the winner after 48 hours, I will choose another. Thanks!)