Ready for some cake?
This week's Ultimate Recipe Swap is designed to inspire you to decorate your own birthday and celebration cakes. Not only can you save money doing it yourself, but you can also customize the ingredients and the theme to fit your family's interests and your food preferences.
Here are some cakes that readers sent in:
A train from Kirstine; it's Danish tradition to use flags on birthday cakes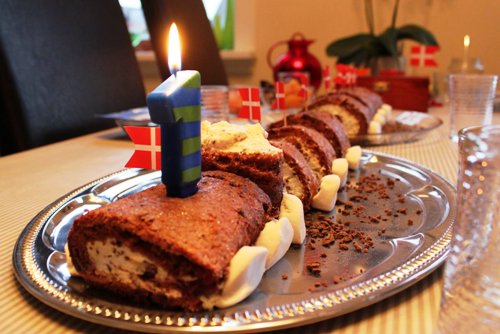 A Lego Castle from Mom's Toolbox:

A rendition of the Rapunzel Tower Cake from Jennifer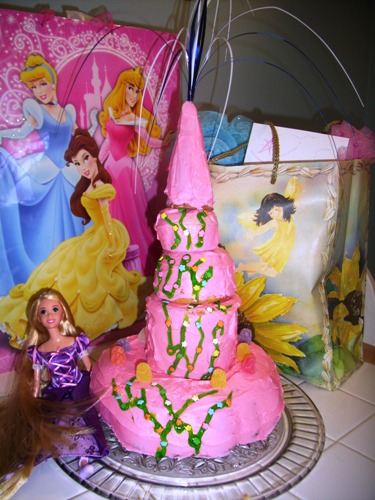 A bird cake made of cupcakes from Lesley: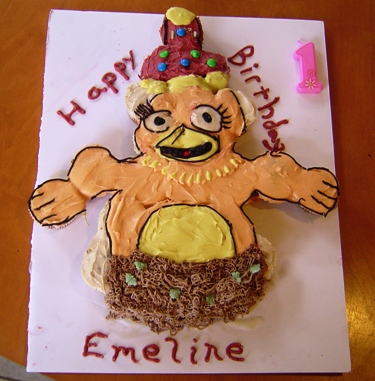 A race car cake from Jennifer: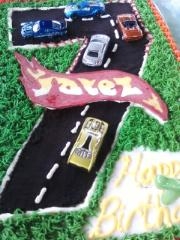 A Candy Land Cake from Lynette: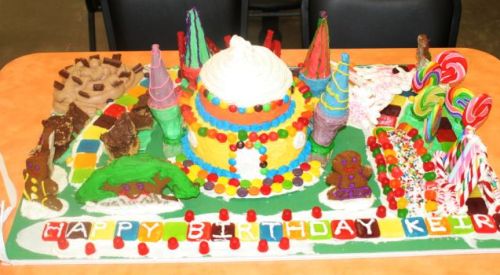 And a Narnia Cake from Yours Truly: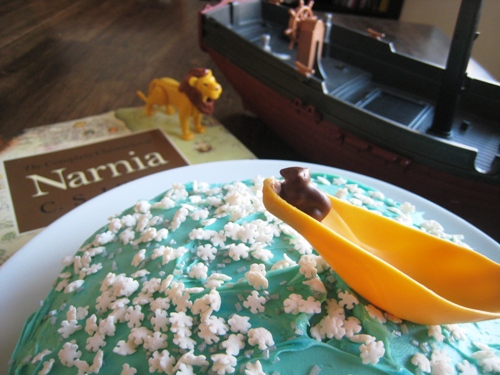 (See a tutorial of the Narnia cake.)
Have you baked a cool cake recently?
We'd love to see it! Leave the link to your cake post, not your blog main page, below.
Everyone who participates today (through comment or cake) will be entered to win a copy of Bakerella's new book, Cake Pops. I was trying to think of what would be a fun, cake-ish giveaway and that book came to mind. I'll be buying copies for three winners. I should get myself one, since I'm a cake pop fail.
This post contains one or more Amazon affiliate links. When you make a purchase through those links, I am paid a small amount in advertising fees. Thanks for your support. I really appreciate it.
Any comments and links posted before 8 pm, PST on Sunday night, January 30 will be eligible for this giveaway.
Edited to add, 1/31/11 – the giveaway portion of the round-up is now complete. Congrats to Lesley (of the Chica cake), rockyroadbar2002@, and crumbsandchaos@ who are the winners of the cake pop cookbooks.
Show us your cakes!