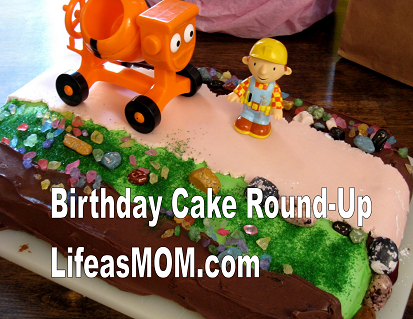 For the past few years, I've hosted a very fun event called The Birthday Cake Round-Up. Twice a year readers get a chance to show off the creative birthday cakes they've made for their children. And I've made some pretty fun ones, too, sometimes just for this occasion.
For the curious, check out past round-ups:
Well, the time is here again! Come on Thursday and bring the links to your favorite birthday cake posts. If you don't have a blog, send me the photo and I'll feature it in my post. (I have to receive your cake photo by Monday night for it to be included, so hop to it! Send it to: jessica at lifeasmom dot com)
Plus, I just might have a cake-ish giveaway or two in the mix as well.