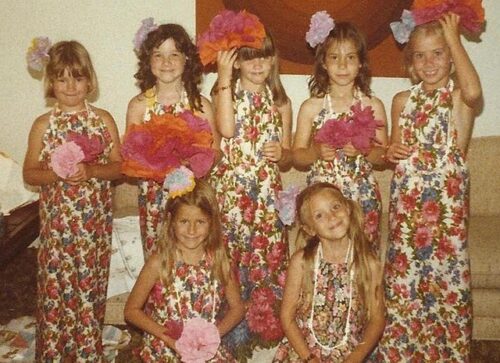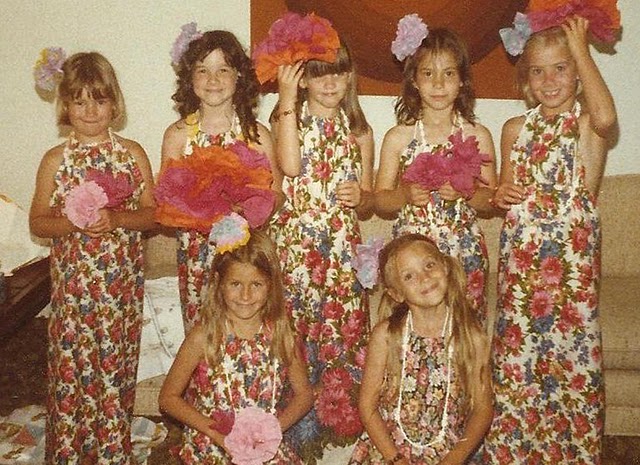 This is my 7th birthday party. Oh how I do love me a birthday party.
My mom made me a luau, complete with handmade dresses for all the guests. Oh how I do love me a themed birthday party. Talk about being creative and fun! Oh how I love that.
And oh how I still cock my head to the right….
My mom blessed me with some wonderful birthday memories. If you're looking for birthday inspiration, you might want to check out some of these great ideas:
Simple Celebrations: Taking the Hype Out Of Birthday Parties
Amazing Birthday Inspiration from Like Merchant Ships
Baseball Themed Birthday Party
Got a great Birthday Party Idea to share? We want to know! See ya in the comments.