Birthday Traditions
We are a participant in the Amazon Services LLC Associates Program, an affiliate advertising program designed to provide a means for us to earn fees by linking to Amazon.com and affiliated sites. We participate in other affiliate programs as well. For more details, please see our disclosure policy.
Growing up, I always looked forward to the traditions that my mom had instituted. They were things that we could count on when special occasions rolled around. A special gift on Valentine's Day, usually a gold, heart-shaped charm. Huge stacks of Christmas gifts, each child's stack wrapped in different style paper. And Toffee Dream Pie at Thanksgiving. Yeah, that one ranks pretty high on the list! (If you beg and plead, I just might share the recipe for what we jokingly call, "Diabetic Coma.")
Mom always made an effort to make things special. And so, I've tried to follow in her footsteps. As we've blended two families' traditions (FishPapa's and my own), we've been able to pick and choose from each side, and we've also created new traditions, especially for birthdays.
Our top three birthday traditions include:
topping the cake with a number candle. We have a huge collection of all the numbers. When my kids get married, one of their wedding gifts will be the entire set. And, yes, I will insist on their carrying on that tradition. 😉
letting the bday kid choose the menus for the entire day! Thankfully, I did not have to partake of the Indiana Jones chocolate marshmellow cereal.
making our own pinata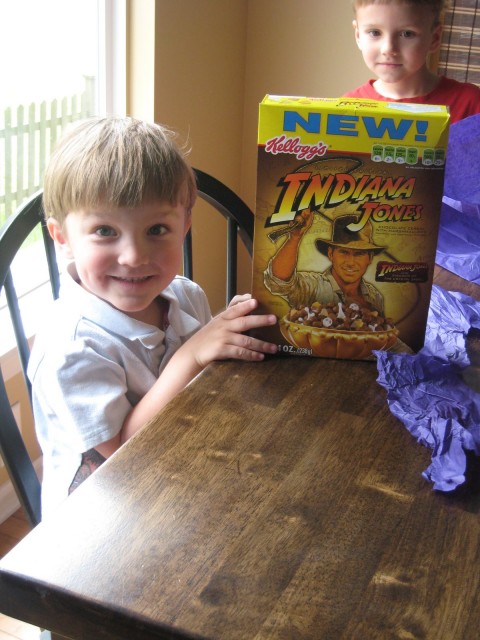 Tomorrow I'll be talking about our pinata history as well as offering a few easy how-to's. Hope you'll come take a peek.
In the meantime, what are your special birthday traditions?