Bitter Sweet Complex
We are a participant in the Amazon Services LLC Associates Program, an affiliate advertising program designed to provide a means for us to earn fees by linking to Amazon.com and affiliated sites. We participate in other affiliate programs as well. For more details, please see our disclosure policy.
I'm giving thanks today for how God is working. Thank you for coming along with me on this journey to joyful motherhood!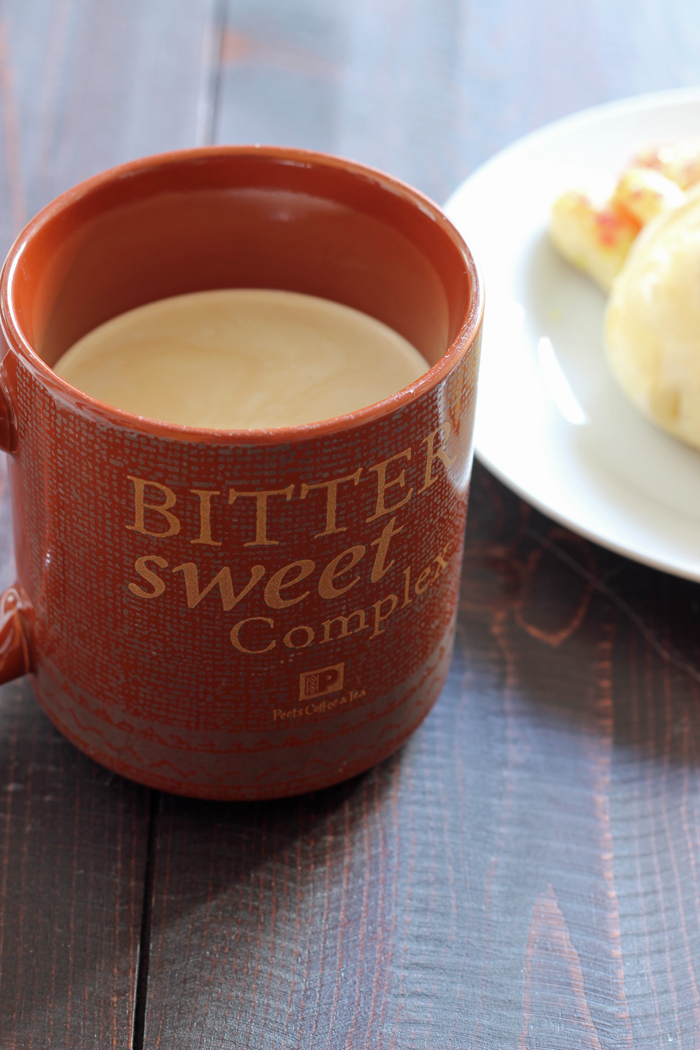 FishPapa have me this coffee mug as a Christmas gift five years ago. Somehow it made its way out of the cupboard today. I hadn't seen it in months. And since it makes me laugh every time I see it, I poured myself a cup of decaf and enjoyed it with a Turkey-Shaped Cinnamon Roll.
Everyone was off doing his own thing on the first day of our long break, so I had time to myself to think. And eat a cinnamon roll without having to share. 😉
It's interesting to reflect back five years and realize, I really was bitter. Not that that's why my husband gave it to me. He's always been my biggest encourager.
Bitter Sweet Complex
But, honestly, I really was bitter — about a lot of things. Church, disappointed hopes, lost friendships, a detrimental real estate investment, a lack of financial achievement, failed family relationships; the list goes on.
And now, five years down the line, I don't feel bitter.
That's not to say that I don't still have disappointments; I totally do. Life is far from all glitter and rainbows and clean kitchens around here. BUT, I don't feel angry in the ways I once did. Even compared to a few weeks ago.
I share this not to say, "Lala! Look at me!" but instead to give you hope. I think in my navel-gazing, I forget that others struggle, too. But, the response to this post is a reminder to me that it's good for us to share our struggles as well as our triumphs.
God does not leave us where we are! He is moving and shaking us so that we grow and change and mature. If you are a believer, take heart that He is not finished with the good work He has started in you! You will be able to shake off the things that aren't good for you.
For me that was bitterness. Tomorrow it will be something else, but for now, I will give thanks that He is so good. And the mug really is a joke now.
Take heart! God is not finished with you.
We have so much to thank Him for! Thank you for going on this journey with me, reading my rambles, buying my books, and offering your moral support via emails, comments, and social media. I can't tell you what a blessing you are to me!
May your Thanksgiving be filled with the hope that only God can give and deliver on!