Did you preorder a copy (or two) of my new book, Good Cheap Eats? I've got another bonus feature waiting for you.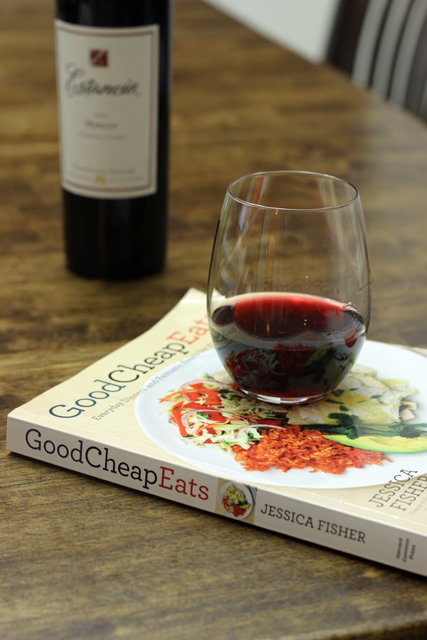 Blogging has been such a wonderful experience for me. I've met so many great people over the years, yourself included. 😉 One of those sweet people is my friend Amy. We met at a blogging conference almost five years ago. Since then I've taken her to her first hockey game and driven her a steep windy road in the California mountains. She has helped me navigate taxis and airports as well as taught me a lot about wine.
I'm not a big drinker, but I couldn't really call myself a lover of all things French if I didn't enjoy the occasional glass of wine with dinner. Amy is my go-to girl for all things viniculture. A few years ago Amy decided to educate herself about wine and has since built a successful wine blog and developed a wine app to help folks like you and me figure out what kinds of wine we like.
Amy has also been one of my biggest cheerleaders in this cookbook writing business. She's tested recipes, offered feedback, and generally been a big part of my rooting section.
One thing she did for me this summer is study the recipes in Good Cheap Eats and match them with budget-friendly wines. How cool is that?!
Unless you are a wine connoisseur — which I'm not — it can be difficult to choose the right wine to go with your meal. It really can make a difference! In case you didn't know, a good wine paired with the right meal can make both taste out of this world remarkable. A bad pairing can be totally disappointing. Amy is full of knowledge on this point which is why I regularly text her from the wine aisle of Ralphs for feedback.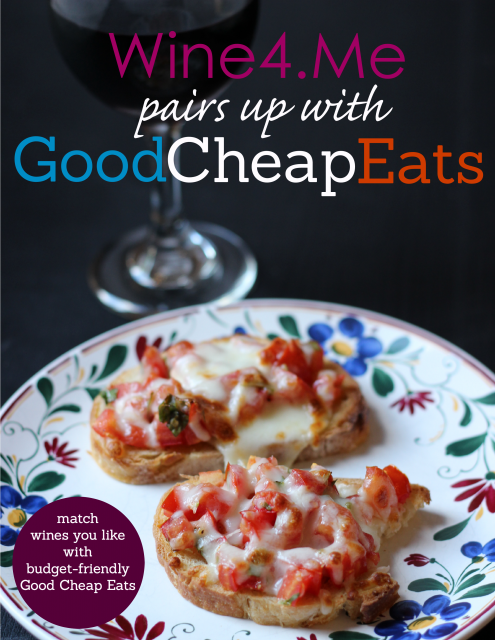 This week's bonus feature is a wonderful wine pairing booklet to help you find great wines to go with the recipes in Good Cheap Eats.
Basically, Amy wrote an ebook on my behalf. The booklet is full of tips and tricks for choosing, serving, and storing wine as well as which ones to buy for which meals in the book. It's a great resource to help you stretch your dinner and wine dollars a little farther.
Want this ebooklet? You'll need to pre-order Good Cheap Eats and submit your info on the form by Tuesday, September 2nd.
If you've preordered the book, fill out the form below (or go here for the live form). We'll send you the pdf when the book ships so you're all ready to go.
Leaving a comment on this post will NOT get you your preorder bonus — though I do love to chat with you. You have to fill out the form. Them's the rules. Thanks again for your support! I can't wait for you to have a copy of Good Cheap Eats in your hot little hands.
Disclosure: Thank you for your purchase of Good Cheap Eats. Your support helps keep this show on the road.