Bookin' It in 2010: The March Update
As an Amazon Associate I earn from qualifying purchases. For more details, please see our disclosure policy.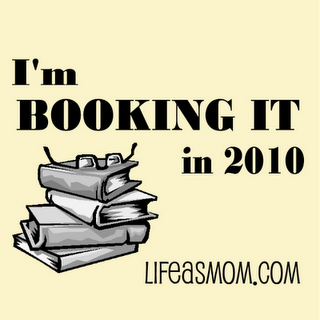 Reading is a way to gain knowledge, to travel to distant times and places, to exercise your reason or your imagination. Reading moves us – to action or to tears. Reading is a means of growing and learning. In fact, reading is a way of life. Words matter and they are everywhere we turn. And it helps our brains and our hearts if we expose ourselves to words that are put together well and that encourage us to walk a good walk.
Since the first of the year it's been one of my goals to be more purposeful in my reading. One of the ways I thought I could be accountable to reading more was to invite you to come along. It's been great to hear how you choose good books and how you squeeze time to read into your busy schedules. The fact that so many of us are working to raise children who love books, well, that just makes me smile. And to see your reading plans has been such an encouragement and a source of new books to add to my list! In a way it's like we're at a bookstore, hot mochas in hand, talking about good reads in between the pages.
Only without the bookstore and the coffee.
Thanks for joining me on this book reading journey. I can't wait to see where we go this year through the written word.
So, read any good books lately? I've read three! In the first month of this reading challenge I was only able to finish one book, but this month was a regular trifecta. Here's the lowdown on the books I read this month.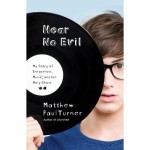 Hear No Evil by Matthew Paul Turner illustrates one man's observations of American Christianity, personal faith, the Church, and Contemporary Christian Music. The book is laid out in vignettes, memories of the author's childhood, college and young adult years. At many points in the book, I found myself laughing outloud. In a light-hearted way, Turner reveals the inconsistencies that he sees within different denominations and flavors of Christianity. Some people may be offended by his characterization of those observations. I wasn't, but I realized that some would be shocked by what what he was saying. Regardless, it got me thinking. And that's always a good thing. My husband and I both read this in less than a week, proof that the writing style is engaging, easy reading. Special thanks to Matthew Paul Turner for sponsoring the Savvy Blogging dinner where I received this complimentary copy.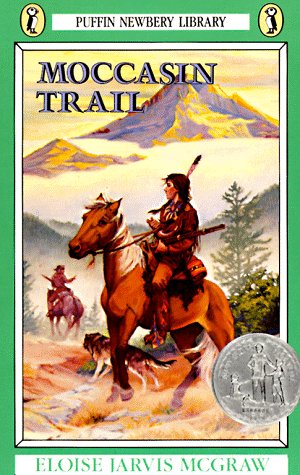 Moccasin Trail by Eloise Jarvis McGraw, historical fiction about the Oregon Trail was "assigned reading" for our school. Yet, as is apt to happen, I found myself reading ahead and finished the book by myself before I finished reading it to the boys. (We like to have one kind of read aloud during the week, though the three boys can easily go through several books a day on their own.)
Homeschooling has revealed all sorts of gaps in my own education. I have absolutely no recollection of studying the Oregon Trail, though I'm sure Mr. Schock from 11th grade AP US History would beg to differ. I learn so much alongside my children!
Not only does this book describe the Westward Movement, but it also shows the struggles of a young man, born in Missouri, but raised for many years by an Absaroka tribe. His poignant wrestling with his two cultures and fitting in neither is fascinating.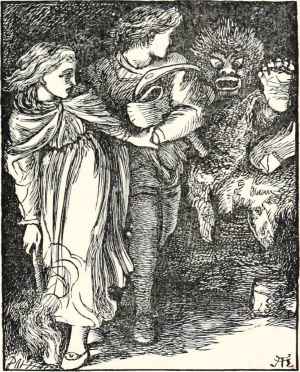 The Princess and the Goblin by George MacDonald was a wonderful trip to another world. If you love Narnia and Middle Earth, then you will enjoy MacDonald's world as well. He was not only a personal friend of JRR Tolkein and CS Lewis, but an inspiration to them for their classic works. While this is considered a "children's fantasy," I beg to differ. This adventure with Princess Irene, Curdie, and the great-great grandmother mirrors the Christian walk and how we follow in faith things that we cannot see. It's one of those books that envelopes you with a feeling of "there's something bigger than us, and He's very, very good". I've already requested the sequel from the library, so you can guess what I'll be talking about next month.
How 'bout you? What did you read this past month? Have you recently developed a reading plan for the year?
Share your plans, goals, book reviews with us. Either leave a comment or link up your Booking It post below. Please link back to www.lifeasmom.com so your readers know where the book talk is happening.