Booking It – April 2013
As an Amazon Associate I earn from qualifying purchases. For more details, please see our disclosure policy.
Reading books, real books, is a wonderful way to explore your world and connect with other people. Booking It is an online book club to help you do that. Let's talk about what we read in April!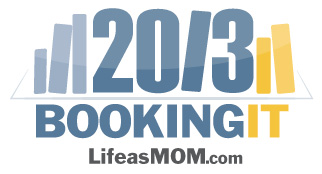 For Booking It in 2013, I've invited my friends Carrie and Anne to co-host with me. I think it will be fun to get different perspectives on books as well as present some reading choices from others besides myself. We're going to try to keep it interactive and hope that you will chime in with your thoughts in the comments section.
Please note: This post does include Amazon affiliate links. If you make a purchase through those links, I am paid a small amount in way of advertising fees.
Be sure to leave your link below or tell us about your recent reading in the comments section.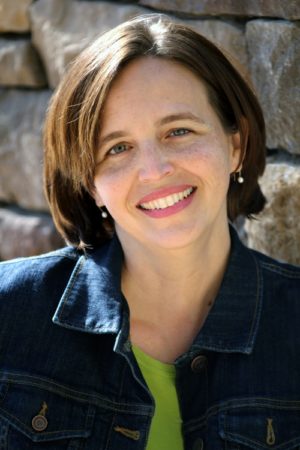 What Jessica Read
Well, ahem. The kids and I finished the last of the Mysterious Benedict society trilogy and we started on the prequel, The Extraordinary Education of Nicholas Benedict, both of which we love. I read at least a chapter a day to the kids and we're really enjoying the daily ritual.
But, books for myself? honestly? I was too busy writing a book to read much of one myself. (Hangs head.) So, I'm listening in on what the other two bookworms have read this month and gearing up to lose myself in a good book in May.
Any suggestions?
What Anne read
by Thessaly La Force and Jane Mount.
In this beautiful coffee table book, dozens of culture makers share the books that made them who they are today. Each two-page spread of My Ideal Bookshelf contains one short essay in which the featured reader explains why they chose the books that appear on their shelf, and the facing page holds a gorgeous illustration of their "ideal bookshelf."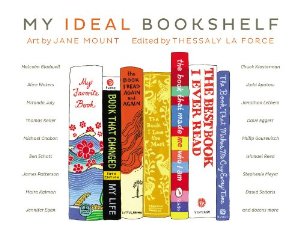 I could never read this book straight through. No, this book is made for browsing, for popping open anytime and poring over the illustrations for a minute or twenty. This is a book I'll open whenever I want to find inspiration for a new read, or when I feel overcome by a bout of book lust.
What Carrie Said: Anne, this reminds me of Ex Libris: Confessions of  a Common Reader by Anne Fadiman – all the books that shaped who she became as a wife, mother, woman, and author. I loved that book (though I did read it straight through), so this sounds equally as interesting!
What Jessica Said: You know, I've never owned a coffee table. And I've wanted one just so I can collect and display these kinds of books. This sounds like a fun one!
by Carolyn Weber.
I'd been eagerly anticipating this book for a while, as many a smart, book-loving friend had called this spiritual memoir a "must read."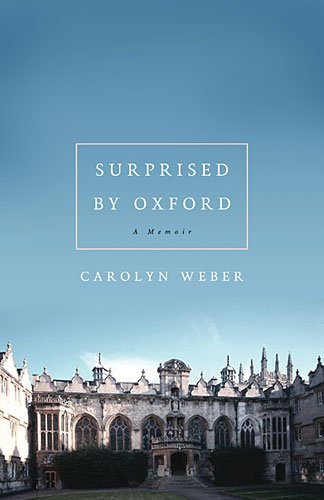 I fear it may have been a victim of high expectations: I liked it, but I was hoping to love it. And I just didn't love it.
My major complaint about Surprised by Oxford: A Memoir (and it's a big one) is that the lengthy soliloquies in the mouth of a major character (Weber calls him TDH–for Tall, Dark, and Handsome) just didn't ring true for me. This is memoir: it needs to feel real. But people just don't talk like this character does in the book, and I think that's a big deal for a memoir.
But that doesn't mean it's not worth reading. Weber's memoir of how she converted to the Christian faith while studying at Oxford is sincere and smart, and definitely worth a go if spiritual memoirs are your cup of tea. They're definitely mine, and while I wouldn't give it 5 stars, I'm glad I read it.
What Jessica Said:
I've never heard of this book, but the title, I assume is a reflection of CS Lewis'
Surprised by Joy
? I haven't read that either. I'm wondering if I've read a spiritual memoir. Have I been missing the boat?
What Carrie read
by Jennifer Worth
Well, I wasn't going to review this book, but since I already shared my thoughts on The Midwife and Shadows of the Workhouse, I felt it was only fair to complete the series.
First things first: DISCLAIMER. Farewell to the East End is not a book that I would hand to just anyone and say, "Read it! You'll love it!"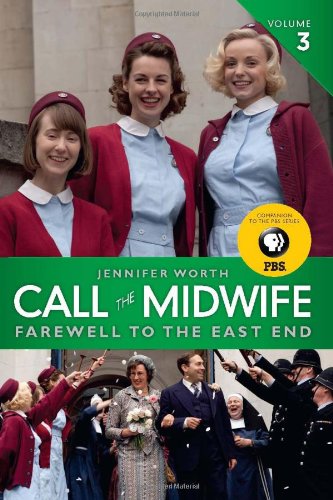 It's graphic, it's sexual, it's horrifying. It's real life. If you choose to read it, do so with the understanding that it shows (graphically) what life is like when humans are left to their own, sinful devices.
With that out of the way, I have to tell you that I honestly enjoyed this book, despite the graphic portrayals of East End life. It wasn't always easy to read, but it's a brilliantly told tale of the Cockney people of Poplar. With this third and final book, Worth collects all the threads of the previous stories and ties them up nicely – giving closure to the lives of the midwives and nuns at Nonnatus House.
As a life-long history buff, I enjoyed learning more about life in post-war London from the perspective of someone who lived through it, rather than the disconnected words of a school textbook. In Farewell to the East End, Worth covers the horrific "surgical rape" that occurred in Poplar police stations, backstreet abortions, a man who marries twin sisters, and a truly stunning tale of a ship's woman.
Some of these stories have been used for Season 2 of the PBS series, Call the Midwife, but have also been drastically changed. If you are watching the show and decide to read Book #3, keep in mind that Season 2 is no longer faithful to the books.
What Jessica Said: Thanks for your honest review, Carrie. This book reminds me of other extremely well-written books, but also those  full of opinions and practices that I do not agree with. Good writing and hard issues mingle and certainly give us a lot to chew on.
by Bill Bryson
This was actually a re-read for me. A British friend gave me her copy of I'm a Stranger Here Myself to read when we were living in Botswana, but I ran out of time to finish it before we returned to the States, so it was always on my list to "do over."
I've read several of Bryson's books, and he's got quite a sense of humor, although his political and religious leanings are vastly different from my own. I'm a Stranger Here Myself is no different in this respect. While the chapters on junk food, red tape, and canoe shopping at L.L.Bean had me in stitches, other chapters had me rolling my eyes and hurrying to read though.
I wouldn't say it's a totally accurate portrayal of the U.S. or it's citizens, but there are large sections where he nails us. I enjoyed his perspective of one who spent 20 years away from the U.S., only to return and discover that much of what he remembered was completely changed – like road trips and drive-in movie theaters.
Bottom line: It's not the best book I've ever read (or re-read), but it's a solid 3 stars and a really good "Beach Read" if you're thinking about a vacation this summer.
What Anne said: I haven't read anything by Bill Bryson since I abandoned At Home earlier this year. This one sounds really interesting.
What did YOU read this month?
– Anne loves strong coffee, long books, and big ideas. She puts a timely spin on timeless women's issues at her blog Modern Mrs Darcy. Head here to get her free guide Paper Gains: A Guide to Gifting Children Great Books from Modern Mrs Darcy.
– Carrie adores culture, coffee, books, and British mystery shows. After serving with her husband throughout Africa, southeast Asia, and Alaska, she now works from home as a social media specialist and book editor. In her spare time, she blogs about finances, thankfulness, and books at Carrie's Busy Nothings and What's On My Nightstand. 
– Jessica is a married mom of six kids, aged 4 to 15. Most can read independently which means the homeschool experiment is working – at least on the literacy front. She has been a lover of books for 39 years and counting. We won't count the first year of life. She runs this here show called Life as MOM.
Tell us what YOU'VE been reading.
Leave a comment or a link below. Please be sure to link back here so your readers know where to find the party.