Booking It (April Update: The Dirty Life)
As an Amazon Associate I earn from qualifying purchases. For more details, please see our disclosure policy.
Booking It is an online book club where we discuss what we've read over the past month as well as review a monthly assigned book. This month's book is The Dirty Life: A Memoir of Farming, Food, and Love by Kristin Kimball.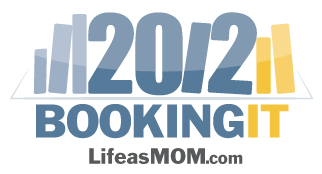 Thank you for keeping my head in a book. Man, it's easy to drift toward cereal boxes and blog posts. Not that those aren't worthy reads in and of themselves, but a real book with real pages and the portability to go anywhere seems to keep me grounded in real life.
And so this little book club helps me keep "in the real world".
A few months ago, I consulted Anne, Carrie, and Janel to create a reading list for this year. I culled suggestions from a reader survey and then the four of us bounced them around in our heads. These sweet ladies gave me feedback and ideas for books that would be good to read.
All this to say I share the credit and the blame for whatever books we delve into together. Bwahaha.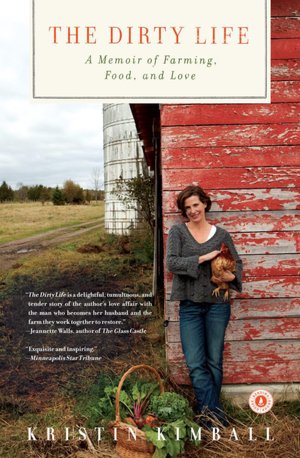 This month I read a hodge-podge of things (and yes, read ahead), but today I'm just going to talk about The Dirty Life: A Memoir of Farming, Food, and Love by Kristin Kimball. It's the story of a NY-based writer who meets and eventually marries a down-to-earth farmer and enters the world of real food and sustainable agriculture. Since I love food and have farmer roots and an interest in better food for my kids, I was intrigued by the concept.
Recently, Carrie posted her review of this book. And I must say we had many of the same thoughts,
I was intrigued by the reviews and excited to see what Kimball had to say. I think that expectations are more than half the reason you either love a book (because it exceeds low expectations), or you dislike a story (because expectations were set high).
Like Carrie, my expectations of the book were high. And unfortunately, it didn't completely live up to my expectations.
What I Loved
I absolutely loved Kimball's stories about the farm. I loved hearing about old farming processes which were exactly the way my great-grandfather Sigurd Borge farmed his land and fed his family seventy years ago. I loved the stories of old-timers coming alongside these young whippersnappers who had the crazy notion of farming in old school ways — without being Amish.
I loved the stories of tasty food made from scratch. Well, except for things like head cheese and blood sausage. Those are items from my dad's childhood that I have happily lived without.
My nostalgia ran deep as her tales of vintage farming methods finding new life recalled memories of my dad's tales of life on the farm.
My grocery geekiness just oozed with excitement as I read of good, wholesome food and was inspired by the meals created from those ingredients.
My somewhat-scientific mind loved hearing about how the taste of cow's milk can differ based on what the cow eats. And I loved talking with my dad about all these things after I finished the book.
What I Didn't
It was the "love story" I could do without. I'm not exactly sure why but the love story just fell flat. It didn't encourage me. It didn't make me go, "Awwwwwwwwww." It was more a part of the story to endure rather than enjoy. The book might have been better without that aspect? I dunno.
The love story of Kristin and her husband clearly added a touch of realism and modernity to the book. Hers is a feminist background, his a hippy one. If it were all milk-cows and pigs, then it might have been a simple Amish tale. But, theirs certainly isn't an Amish love story.
I enjoyed the book, but I confess, I was disappointed. My expectations were higher than the reality. But, I enjoyed it nonetheless.
Have you been Booking It?
Tell us about the books you've read! If you read The Dirty Life: A Memoir of Farming, Food, and Love by Kristin Kimball, be sure to tell us what you thought of it.
Check out the list of 12 books that we'll be reading together this year. Next up in May – Miss Pettigrew Lives for a Day by Winifred Watson.