Booking It – February Update
As an Amazon Associate I earn from qualifying purchases. For more details, please see our disclosure policy.
Reading books, real books, is a wonderful way to explore your world and connect with other people. Booking It is an online book club to help you do that. Let's talk about what we read in February!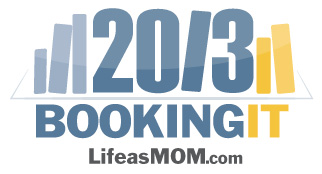 For Booking It in 2013, I've invited my friends Carrie and Anne to co-host with me. I think it will be fun to get different perspectives on books as well as present some reading choices from others besides myself. We're going to try to keep it interactive and hope that you will chime in with your thoughts in the comments section.
Please note: This post does include Amazon affiliate links. If you make a purchase through those links, I am paid a small amount in way of advertising fees.
Be sure to leave your link below or tell us about your recent reading in the comments section.
What Anne read
by Jane Austen
I hadn't read this Jane Austen book in over a decade, and I enjoyed visiting it again after so long. The death of a rich old man throws the plot into motion, as his wife and 3 daughters plunge in an instant from a comfy financial state to a precarious one.
If you've never read Sense and Sensibility, you may still be familiar with the basic plot: the eldest sister Elinor is rational and level-headed in all things (including love), while the middle sister Marianne is passionate and impulsive in all things (especially love). Of course, both sisters fall in love, and their parallel romances play out quite differently through the course of the book.
Don't be fooled into thinking classics are boring: Austen draws rich characters, fills her plot with surprises, and makes fun of some ridiculous man or woman–with her sharp British wit–on practically every page.
Verdict: if you've never read Sense and Sensibility, now's the time. 
What Jessica says: I am a huge Austen fan, having first whipped through all the novels in quick succession about fifteen years ago. Somehow my high school and college experience omitted Dear Jane. Gasp.
The ever-present entailment (the fact that daughters could not inherit their fathers' estates) in her books always baffled me. Obviously, it was quite the big deal, especially since at least two Austen novels focus on that social practice. Sense and Sensibility is one of my favorites, though I cringe at Marianne's impetuosity.
What Carrie says: You KNOW I'm an Austen fan (thus the name of my blog – Carrie's Busy Nothings), and though I love Sense and Sensibility, it's not my favorite – that honor goes to Mansfield Park.Although I'm usually unimpressed by books-turned-film, I adored the 1995, Emma Thompson adaptation. My favorite scene comes at the end, when Edward finally shares his true feelings for Elinor (played by Thompson), who begins to sob uncontrollably. It never fails to make me laugh. Read the book, then watch the film – what better way to spend a weekend?

by Andrea Pomerantz Lustig
The author wrote a beauty advice column for Glamour for 10 years, and she spills her secrets on how to look "expensive" in this little guide. In How to Look Expensive Lustig clearly defines what she means by "expensive," and it can be summed up in two words: effortless beauty. This means shiny hair, subtle makeup, well-fitting clothes. The opposite of expensive, to Lustig, is looking over the top and overdone.
(I'd like to look "expensive," thankyouverymuch.)
But as Lustig points out, "effortless beauty" is never effortless–at least not when it comes to the celebrities that have become our style icons. Lustig dedicates this book to dissecting just what goes into this "effortless" appearance, pointing out that celebrities spend small fortunes on "natural" hair, custom-tailored clothing, and fresh-looking skin. This book is devoted to practical tips–including tips, tutorials, and specific product recommendations–on getting the look for less.
Verdict: many of these tips are exactly the kind of thing you'd find in Glamour or InStyle, but it's worthwhile having them gathered in one place. Almost any woman will find something useful in here. It's worth reading once, especially if you can get a copy from the library like I did. 
What Jessica says: It sounds really interesting. I always wondered how those celebrities got their long hair to look so good. When I had long hair, it never looked like that.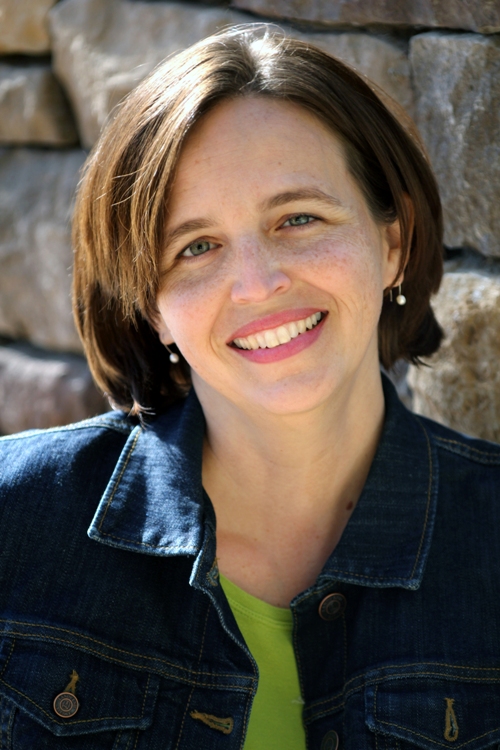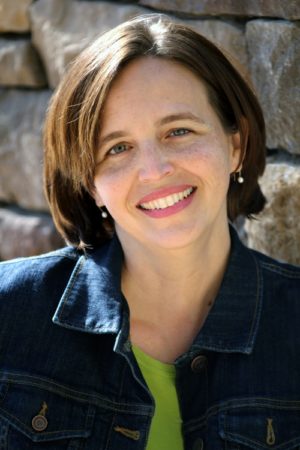 What Jessica Read
I was hoping that I would be able to finish two other books: Real Love for Real Life by Andi Ashworth (slow at first, but getting good) and The Mysterious Benedict Society, a book I'm reading with the kids and we love it. Watch for those next month!
Here's what I did get done:
by Molly Wizenberg
Anne was the one who brought this book to my attention. I think her review said that the author had her laughing and crying, sometimes on the same page. As Wizenberg shares her memories of food and family as well as her father's sudden death, I shake an emphatic tear-filled yes. She had me laughing and crying, sometimes on the same page.
This is a nonfiction memoir interspersed with recipes. The recipes mean something even to us, the unknown readers, because the author tells the tale of the recipe and the family experiences linked to it. I found myself endeared to the recipe not always because it sounded good to make but because it had life and love mixed in with it. A Homemade Life was a great glimpse into a life different than my own, but linked by the commonalities of 80's/90's fashion and Food, The Great Equalizer.
What Anne says: Of course, I love this book. However, Wizenberg's marvelous stories–and recipes!–about luscious croissants and chocolate cakes had me cursing my gluten-free diet. I'm chuckling at its ironic placement here–right next to It Starts With Food.
What Jessica says: Ha! I didn't even notice that, but yes. I am a nut. I may celebrate day 31 by trying one of those chocolate cakes. 😉
What Carrie says: Confession – I don't like books that make me cry.
by Dallas and Melissa Hartwig
Speaking of food, the other book I devoured this month was It Starts with Food, the culmination of a diet program called The Whole 30. The diet regimen described is a nutritional reset, a way to give your body a break from foods that might be bothering it. Since I've been coping with chronic pain since May, I decided to give food a chance.
While much of the diet's explanation is available on the Whole 30 website, the book goes into greater detail about the science behind it. Since a gluten, dairy, soy, sugar, and alcohol-free diet for 30 days is a vast undertaking, I certainly didn't want to "do it wrong". So far, I'm sleeping better, I have more energy in the day, and I am eating quite well. You can read more about that over here.
What Anne says:
I found this book enormously helpful for
my own recent Whole 30
, and a pretty interesting read, too.
What Carrie says: We were really good about eating healthy when we ate strictly South Beach, and we felt better than we ever had (and lost weight too). Then Jessica introduced me to Kathleen Flinn…and after I read The Sharper Your Knife, The Less You Cry, I moved on to The Kitchen Counter Cooking School, and I had my Julia Child moment. I fell in love with food. I'll be honest – I'd have a hard time giving up gluten, dairy, and sugar…
What Carrie read
by Katie J. Davis and Beth Clark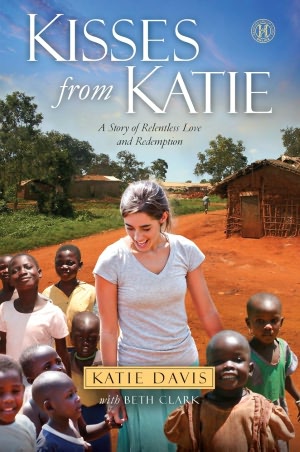 From the perspective of someone who used to live overseas, worked in missions, and came home discouraged – this book, and Katie's story, was a breath of fresh air. It took me two days to read it, and almost two weeks later, I'm still trying to process my thoughts.
In all honesty they are almost too personal to share, so let me just say this: Katie Davis is an amazing young woman who has a tremendous passion for following God and loving people. For me, the highlight of Katie's story was her emphasis on the fact that God has not asked everyone to give up everything, move to Uganda, and adopt 14 little girls; but He has asked us to recognize that our life belongs to him, and it is to our benefit to follow Him, wherever that may lead.
Read Kisses from Katie – not to feel guilt over what you aren't doing, but to gain encouragement to do what you can.
What Jessica says: I, too, loved that book. (My review from last year is here.) I sobbed and sobbed near the end, so I recommend a box of tissue as an accompaniment to the book. I had a similar take-away. We're not all destined to do what Katie does, but we are called to love God's people.
It's helped me change a sometimes judgmental attitude toward others to ask: What would love toward this person look like right now?"
What Anne says: I didn't love Kisses from Katie. I thought the power of the story itself was diminished by lackluster storytelling.
by Jennifer Worth
Although I had low expectations of Call The Midwife: A Memoir of Birth, Joy, and Hard Times, assuming the TV show would have completely changed the story lines of the book, I was pleasantly surprised by the show producers faithfulness to the original tales. As for the book itself, I really enjoyed Worth's well-balanced writing style and simple telling of the stories as they happened, leaving out any spin towards one point of religious or political view. Her honest comments about "advances" in medicine not always resulting in better methods and practices (for example, the overuse of antibiotics), rang true for me, the daughter of a physician.
Sadly, one section of the book prevents me from enthusiastically recommending Call The Midwife. The chapters that dealt with young Mary, the Irish prostitute, were difficult, though realistic. However, the "Cable Street" chapter was nothing less than pornographic. While I appreciate Worth's attempt to honestly portray the horrors that young girls like Mary went through, she went over the edge in the graphic detail of Mary's first night in the brothel. Consider yourself warned.
Were it not for the section on Mary, specifically that one chapter, I would highly recommend it.
by Mark Miller
I actually read this book for work, and while I appreciated the ideas found in the story, I am not a fan of leadership books told in the style of a fable. If I wanted to read fiction, I'd pick up an Agatha Christie mystery. However, if I've selected a book to improve my leadership skills (or learn about how to build a team), I would prefer that it be written as a "Do this, and that, and your results will be XYZ." That being said, my only negative critique of The Secret of Teams is the style in which the book is written. The core advice of how to grow, build, and develop a successful team is actually quite useful.
Best takeaway: Treat people like people, and you will be well on your way to leading a winning team.
What Jessica says:
It sounds a lot like
The One-Minute Manager
that I read a few years ago. Since that author, Ken Blanchard, wrote in a fable/story style, it makes sense that he endorsed this book. Ha! I found that style did make it a quick read, but yes, the cheese factor was strong there. Apparently, that style must be effective or they wouldn't keep using it?
What Anne says: I don't enjoy this style, either. I'm hoping I can get the Cliff Notes version from you, Carrie!
What did YOU read this month?
– Anne loves strong coffee, long books, and big ideas. She puts a timely spin on timeless women's issues at her blog Modern Mrs Darcy. Head here to get her free guide Paper Gains: A Guide to Gifting Children Great Books from Modern Mrs Darcy.
– Carrie has been married to her best friend, Peter, for twelve years. After working in missionary aviation throughout Africa, southeast Asia, and Alaska, they now reside in the beautiful Appalachian mountains. Carrie works from home as a social media specialist and editor, and in her spare time, she blogs about finances and thankfulness at Carrie's Busy Nothings, and writes book reviews for What's On My Nightstand. 
– Jessica is a married mom of six kids, aged 4 to 15. Most can read independently which means the homeschool experiment is working – at least on the literacy front. She has been a lover of books for 39 years and counting. We won't count the first year of life. She runs this here show called Life as MOM.
Tell us what YOU'VE been reading.
Leave a comment or a link below. Please be sure to link back here so your readers know where to find the party.