Booking It in December
As an Amazon Associate I earn from qualifying purchases. For more details, please see our disclosure policy.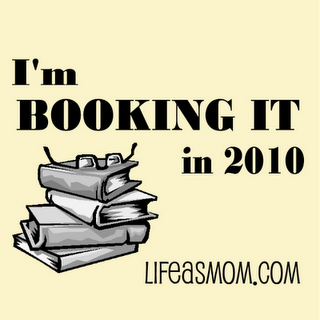 I have to admit, if it weren't for your accountability, I would not have read half of the books that I read this year. Thanks for booking it with me this year!
As we come to the end of the year, I encourage you to go back through the year and see what books you've read. I've done this each year over time and found it so encouraging to be reminded that I spent my time in worthy pursuits.
That said, I am amazed to say that I read 20 books this year. And seriously, if you hadn't made me, I don't think I would have made such an effort. So thanks for spurring me on and for recommending so many great books! I had such a good time!
Here's my list:
Now, here's a big question.
Do you want to Book It in 2011?
I'd love to have your input as I plan out next year here at LifeasMOM. So, time to share your two cents!
Fill out this survey to give your input about Booking It in 2011. Everyone who fills out the survey and includes their email address will be entered for a drawing for a $25 Amazon gift certificate.
So, read any good books lately?
Share your link below or tell us about your latest reads in the comment section. Can't wait to get some more good ideas!