Reading with a Kindle, Emma, & Booking It in May
As an Amazon Associate I earn from qualifying purchases. For more details, please see our disclosure policy.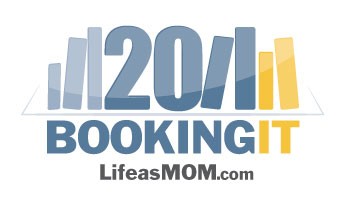 Are you Booking It this year? Yesterday we discussed the "assigned" reading of the month, Finding Your Purpose as a Mom. Today we're sharing all the reading we've done over the last month.
Sometime last month I received an email to complete a survey with the chance to win a Kindle. I have no idea what possessed me to actually fill it out, but I'm so glad that I did. Because I won! Really! I rarely win things, but I won a Kindle 3G. The survey was legit and we've got an e-reader in our possession.
I say "we" because the resident bookworm, age 8, has also discovered the love of the Kindle. We were out of library books and he had standardized testing to do, with many breaks to wait for the other students. So, I let him take the Kindle after we downloaded several FREE children's books.
He's in love — and so am I. Reading is so much easier when you have many books at your disposal in one tiny little package!
Emma
So, of course, Austenite that I am, I downloaded a free version of Emma. What a wonderful ride it was! Mr. Knightley rocks.
I had read the book years ago and was surprised at how shallow Emma was at times. Yes, I remember that 90s movie they made of a contemporary Emma, and yes, she was pretty shallow. But, Gweneth Paltrow didn't seem so much in the film version I saw a few months ago.
Anyways, I ramble. Loved Emma, despite the heroine's failings. Loved reading it on the Kindle. Loved it even more that it was free.
Three thumbs up!

How to Have Your Cake & Eat It, Too
Last week I started reading Mandi Ehman's ebook, How to Have Your Cake & Eat It, Too. Since Mandi has been such a great source of counsel to me in my writing, I knew I could expect great things.
I am only about halfway through the book. (If only it were on Kindle!) But, I'm really enjoying it so far. It's got me thinking about my time management and how to be more productive in my work and how to enjoy my home life more — and to have a good separation of the two.
So Far From the Bamboo Grove
As the boys and I wrapped up our study of World War II, we read So Far from the Bamboo Grove by Yoko Kawashima Watkins. It tells the poignant tale of a young Japanese girl and how she and her family escape from Korea after the war ends. It helps to give a look at the other side of the war. And how war just stinks. Period.
(There were some things that I omitted from my reading, ie how men physically attacked women and girls during that season, which I didn't think were necessary for my boys to hear in order to understand the harsh realities of war. If you choose to read it with your kids, you might want to preview it first and make your own decision.)
The Jesus Storybook Bible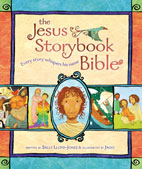 My younger kids continue to be enthralled by this retelling of the Bible. I read it to the girls at nap and bedtime. I read it to my 6-year old for part of his story time. And no one wants to be left out. I've even noticed that my 3rd and 5th graders want to hear the stories as well.
Good stuff!
How 'bout you?
Read any good books lately? Share your link below or tell us about your latest reads in the comments section.