Booking It in November (& A Giveaway)
As an Amazon Associate I earn from qualifying purchases. For more details, please see our disclosure policy.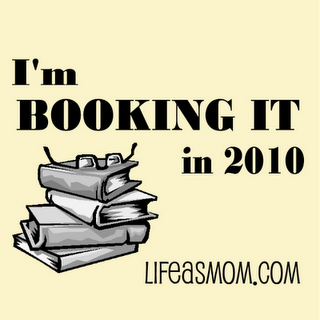 Amazing to say that it's NOVEMBER. Hello, Time? Where did you go?
If you're just tuning in, a group of us are "booking it" this year, sharing what we've read so that we can inspire each other toward good reads.
I have gotten some great recommendations this year and am looking forward to tracking down six new books, thanks to what YOU all read and shared last month.
Adding to my list:

Have you read any of those? Let me know.
My reading
Over the past month, I've honestly been doing more writing than reading. Now, I'm making up for lost time.
After I finished the Bible reading schedule that I started in the summer, JessieLeigh suggested that I treat myself to a new devotional. And since I had Swagbucks-generated Amazon cards, I did just that.
Finding Your Purpose
I first discovered Donna Otto when I randomly picked up her book, Get More Done in Less Time, when I was a newlywed. She was an immense help to me in getting order established in our "honeymoon cottage."
I'm not sure how I missed her latest book, Finding Your Purpose as a Mom: How to Build Your Home on Holy Ground, but I'm so glad I did. I seriously needed this book back in 2004, but maybe I didn't have "ears to hear."
This book is a gem of information in growing as a mom, being intentional in your homemaking, and full of practical as well as inspirational ideas for improving the atmosphere of your home.
The chapters are meaty, so you could definitely take a slow approach to reading it. And each chapter ends with thought-provoking questions as well as practical ways to apply some of the principles she's been talking about. I think I may need to read it again!
Reevaluating Literature
Years ago I picked up a copy of The Indian in the Cupboard at the library and put it back, thinking it was too weird to read to my kids. Now that FishBoy6 and I are reading a chapter a day, I can't for the life of me figure out why I vetoed it so many years ago.
We're enjoying it quite a bit. It reminds me a lot of the Night at the Museum films. My big boys often stop what they're doing to listen to me read to their brother. And it gives me and my littlest guy a chance to have a shared experience in the midst of a busy day.
Read any good books lately?
Tell us about your favorite reads in the comments or post your link below. And don't forget to pop around and visit the book reviews from others in the group.
This week one participant (via link or comment) will be awarded a $20 Amazon gift certificate. It's my way of saying thanks for reading with me and keeping me accountable to reading more intentionally this year.
Congratulations to [email protected] for winning this giveaway!