Booking It in September
As an Amazon Associate I earn from qualifying purchases. For more details, please see our disclosure policy.
It's time to Book It. Share what you've read this month and get some good ideas from fellow readers' book reviews.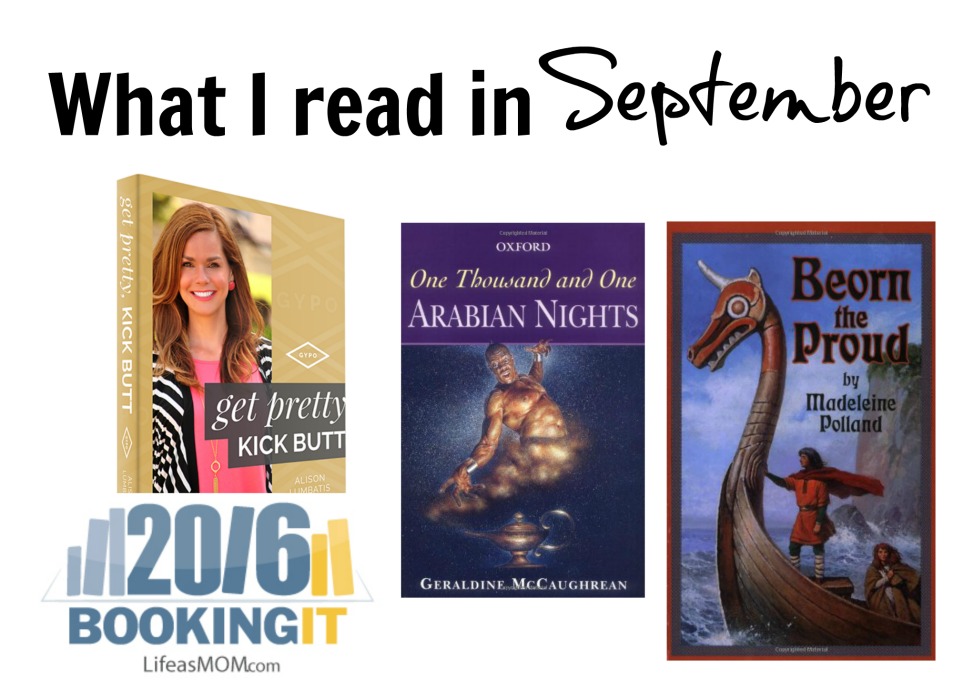 Anybody notice that I didn't really read anything in August? I know, pretty sad. After burning up the pages, or the Kindle fire, as the case may be, in June and July, my reading time has slowed to a trickle. I spent August with my nieces, getting ready for school, and getting us back into school. There wasn't much time for lazy days of reading.
September hasn't been that much more fruitful for reading, but I was able to squeeze in a few good reads. Never mind that two-thirds of them were family read alouds.
Here's what I read in September: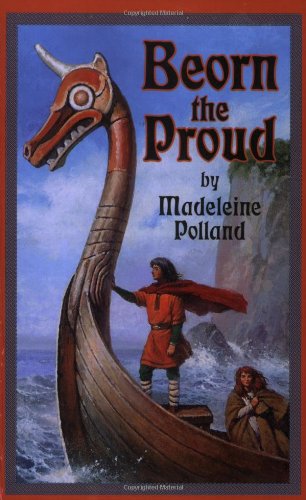 Beorn the Proud
by Madeleine Pollard
We've had this book for many, many years, and my three older boys all read it independently. Now that I'm bringing up the rear of our homeschool, I decided to make this story of a young Irish Christian girl kidnapped by Vikings into a read aloud.
It couldn't have been more apropos. Not only does it fit our study of the Middle Ages super well, but it also slips in nicely with our planned trip to Ireland in the spring. Didn't hurt that I've got Viking ancestors a thousand years back in the family tree.
While Beorn the Proud, written by Madeleine Pollard is more of a low-budget tome, it's still a great read. And yes, there were a few tear-jerker chapters involved. My kids always know Mama might cry during a book.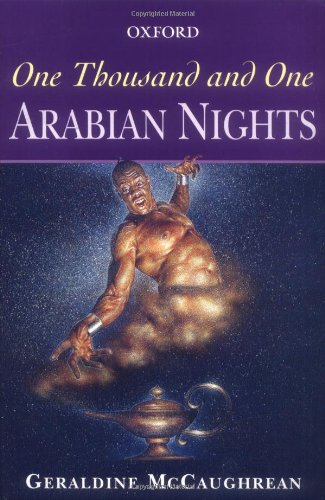 by Geraldine McCaughrean
I've always loved Geraldine McCaughrean's adaptations of classical literature. She makes the works accessible and interesting to all ages. And this work, based on the Muslim folks tales, doesn't disappoint.
My older kids were already aware of the storyline so when I started getting all sappy about the romance, my teen boys quickly set me straight. Remember the back story, they said.
The king has been betrayed by his wife, so he has her beheaded. Instead of taking his new wife at face value, he beheads her before she has a chance to love another man and betray him. This pattern of the king's continues until he's worked his way through 1000 wives and all the young girls in the kingdom.
The daughter of his closest counselor is able to delay her execution (and that of other young girls) by telling him intriguing tales night after night. These are the tales of One Thousand and One Arabian Nights.
Yes, it's a romance. I cried during the last chapter (surprise!). But yes, this is also a sanitized version of the original. The back story is sobering, for sure.
And yay for raising critical thinkers!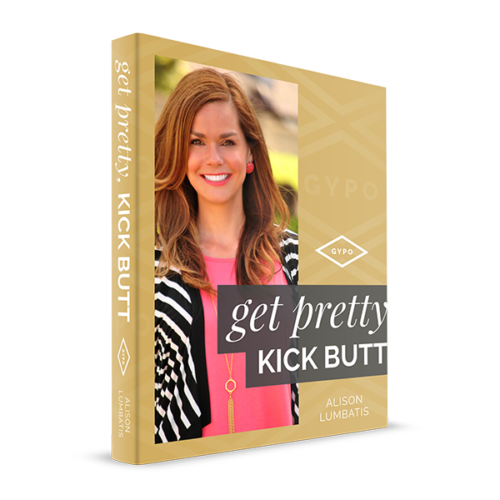 by Alison Lumbatis
It's always helpful to me to read a productivity book every few months or so. While there's not always earth-shattering news to be found, it's usually the shot in the arm that I need. This book is written by Alison Lumbatis, the creator of the style challenges I've told you about.
As you can expect, there's a fair amount of attention paid to personal care and appearance in this book, but also ideas for working out and setting up your household for success.
The book is a super quick read and free if you've got Kindle Unlimited. It's a nice, easy jolt in the arm, or kick in the butt, if you need one. 😉
What did YOU read this month?