Booking It – January 2013
As an Amazon Associate I earn from qualifying purchases. For more details, please see our disclosure policy.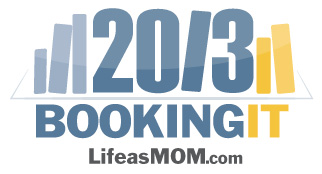 Reading books, real books, is a wonderful way to explore your world and connect with other people. Booking It is an online book club to help you do that. Let's talk about what we read in January!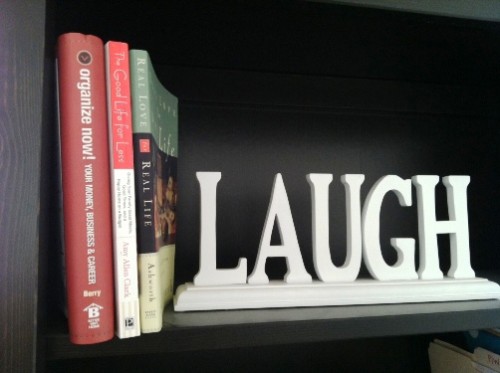 For Booking It in 2013, I've invited my friends Carrie and Anne to co-host with me. I think it will be fun to get different perspectives on books as well as present some reading choices from others besides myself. We're going to try to keep it interactive and hope that you will chime in with your thoughts in the comments section.
Please note: This post does include Amazon affiliate links. If you make a purchase through those links, I am paid a small amount in way of advertising fees.
Be sure to leave your link below or tell us about your recent reading in the comments section.
What Jessica read
I entered this month with a huge stack of books, and at least four or five started. That didn't bode well for actually finishing a book, so I buckled down and focused on two.
I received both books as review copies. My policy with books for review is that I will accept it if the book sounds like something that I would read if I read its description on a friend's blog or saw it at the library. I'm pretty selective about what I let folks mail to me because I don't want more stuff in my house, unless it's good stuff.
Both got me thinking in a positive direction for my family and my parenting.
by Amy Allen Clark with Janna Murphy
This book is the Emilie Barnes/Jonni McCoy for a younger, tech-savvy generation. Those were the authors that I read fifteen to twenty years ago when I was first starting out in this homemaking-parenting-living on one income gig. Amy brings that same kind of solid common sense and makes it fresh and new — and updated for the 21st century.
I've met Amy in real life and know her bubbly, enthusiastic personality. It totally shines through the pages. I've read her blog since we were in the throes of debt back in 2008. Her story of living a frugal yet fun lifestyle is again inspiring.
If you are just now starting the journey to get your financial house in order — or if you just need a refresher course — Amy's book will encourage you to keep at it as well as provide you with recipes and tips to make it happen. Loved it!
by Kay Wills Wyma
The author sets about a year-long experiment to teach her children the tasks they would need to be independent, responsible adults. She found that she had been enabling her kids and thus producing in them a sense of entitlement instead of accomplishment.
I admire the sentiment. In fact, this book was a wake-up call to me about the ways that I've enabled my children to rely on me for the things that they could easily take care of themselves. The boys are now stepping up their laundry and cooking responsibilities, and as a family, we're looking toward ways to better equipping our kids for the future.
Wyma apparently blogged the experience first and then adapted that information into book form. I'm not familiar with her writing style for blogging, but the tone of the book was a little annoying. It sounded a little too conversational and flippant.
I was a little irritated that she rationalized her failure at keeping lists, being organized, and following through with responsibilities all the while trying to teach her own children responsibility. I felt like saying "Suck it up. The kids have to."
Despite that, I found this book to be helpful. It's motivated me to make changes in my own home and the tasks their family tackled are a great pattern to follow.
What Anne says: I agree that books written like blogs don't have much appeal. For me, the exception that proves the rule is Jen Hatmaker's 7: An Experimental Mutiny Against Excess. 7 has that bloggy, breezy feel–and it's still a 5-star read in my book.
What Carrie says: I was interested in your take on the writing style of Cleaning House. That is exactly what turned me off to Quitter. Write a book or write a blog, but don't write a book like a blog (in my opinion). Still, the concept is something I can get behind 100%.
What Carrie read
I'm so honored to be here. Giddy, in fact. Jessica, you might not know this, but Life as MOM was the very first blog I started reading when we moved back to the States, four years ago. At the time, I was searching for ways to save money, and I had no idea that blogs could be more than a personal letter to friends. To be here, now, with you and Anne – consider my mind, blown. So, thanks for the opportunity!
This month has been a busy one for me, and I haven't made as much time to read as I would have liked. However, I did manage to finish a couple of books.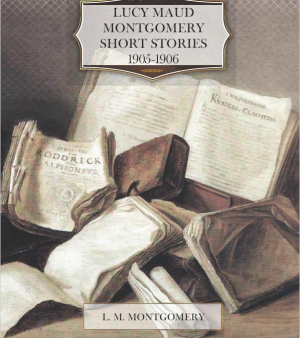 by Lucy Maud Montgomery
Having been a fan of the Anne books, practically from the day I learned to read in Kindergarten, I was delighted to stumble upon several collections of short stories from L.M. Montgomery while searching for free Kindle books on Amazon.
Montgomery's short stories started in 1896 and continued through 1922. Throughout each book, you can see hints and snippets of future characters, even using character names (like "Anne" and "Gilbert") that would show up when she wrote Anne of Green Gables in 1908.
What Anne says: I love Anne of Green Gables, but I didn't know about that short story collection! Thanks for the tip, Carrie!
What Jessica says:
It's been years since I worked through the Anne books and the other Montgomery series,
Emily of New Moon
. I missed most of those as a child, but reread them as an adult. Can't wait until my girls are ready to work through them.
This book provides easy, sweet, humorous, good pre-bed reading.
by Dorothy L. Sayers
As Jessica and Anne both know, I've been trying to get through Sayers, Nine Tailors for months…all the while, wondering what in the world people saw in her as an author, or in Lord Peter as a character.
When my sister (another life-long reader) saw my book and said she "loved" Lord Peter, I decided to try again. I found Whose Body for $0.99 for Kindle, downloaded it to my free Kindle app, and read it in a day.
I discovered that Lord Peter is a charming, funny character, supported and surrounded by equally unique and lovable characters. If you don't like one book – try another!
What Anne says: I do love a good Dorothy Sayers mystery. Gaudy Night is my favorite.
What Jessica says: As for Lord Peter, I love him. Again, a series of books that I worked through in my early years of parenting. The nursing years provided me lots of good time to sit and read. I love a good mystery, and Lord Peter is it!
What Anne read
Like Jessica, I started this month like every month–with a huge stack of books. I finished quite a few of them; today I'm sharing three of my favorites.
You'll come to see that I have a soft spot in my heart for Kid Lit. I love to read children's and YA books both for my own sake, and to preview titles for my kids. This month I chose the kids' books just for me.
by Brené Brown
This book knocked my socks off. By the end of the first chapter, I was saying to myself,  "Oh, I'm definitely reading this again." Ms. Brown is insightful and wise, but while she's educating you about vulnerability and courage, you'll find yourself thinking she'd make a great girlfriend. She's a wonderful storyteller. Daring Greatly made me cry and laugh out loud, sometimes on the same page.
This book inspired me to do some serious soul-searching about how I parent my kids. Ms. Brown says, "I'm an engaged, imperfect parent and a passionate researcher. I'm an experienced mapmaker and a stumbling traveler. Like many of you, parenting is by far my boldest and most daring adventure." She may be imperfect, but there are parenting stories in this book (like this one) that shifted my paradigm in two seconds flat.
by Lois Lowry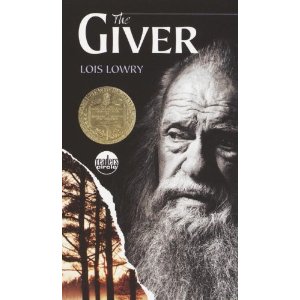 I'm just as guilty as anyone for judging books by their covers. Case in point: I avoided Lois Lowry's short novel The Giver for far too long because I thought it looked "boring." The loss was all mine, because I finally made myself read this children's classic and now I wish I'd read it a long time ago.
Young Jonas lives in a future society that at first appears to be utopian–if somewhat quirky and cold–but reveals itself to be more and more frightening as the story moves forward. In his 12th year, the community assigns Jonas his job–the one he will fill for the rest of his life. He is chosen to be the community's new Receiver of Memory, a job that is an honor–and a burden. To learn his new role, Jonas must study with The Giver, and the story takes a surprising turn when the lessons begin.
Another children's book I enjoyed this month was The Wednesday Wars, by Gary Schmidt. A wonderful work of historical fiction that revolves around middle school drama, baseball, and the Vietnam War. If you like E. L. Konigsburg, you'll like The Wednesday Wars. At barely 10, my son is a little young for the themes of this book, but I think he'll love it in a year or two.
What Carrie Says: I picked up The Giver out of necessity. We were living in Indonesia and I was desperate for something new to read! Like you, Anne, I had judged it by it's cover, but by the end of the book, I was making parallels to where our own society could be headed. A very interesting and thought-provoking book.
What Jessica Says: I'm going to confess that I haven't read The Giver. The description actually makes me a little anxious. Sounds like it's going to go dystopian. I'm such a Pollyanna, I avoid those.
What did YOU read this month?
— Anne loves strong coffee, long books, and big ideas. She puts a timely spin on timeless women's issues at her blog Modern Mrs Darcy. Head here to get her free guide Paper Gains: A Guide to Gifting Children Great Books from Modern Mrs Darcy.
— Carrie has been married to her best friend, Peter, for twelve years. After working in missionary aviation throughout Africa, southeast Asia, and Alaska, they now reside in the beautiful Appalachian mountains. Carrie works from home as a social media specialist and editor, and in her spare time, she blogs about finances and thankfulness at Carrie's Busy Nothings, and writes book reviews for What's On My Nightstand. 
— Jessica is a married mom of six kids, aged 4 to 15. Most can read independently which means the homeschool experiment is working – at least on the literacy front. She has been a lover of books for 39 years and counting. We won't count the first year of life. She runs this here show called Life as MOM.
Tell us what YOU'VE been reading.
Disclosure: if you make a purchase through that Amazon link up there, I do receive a small percentage of the sale.