Booking It – July Update
As an Amazon Associate I earn from qualifying purchases. For more details, please see our disclosure policy.
Reading books, real books, is a wonderful way to explore your world and connect with other people. Booking It is an online book club to help you do that. Let's talk about what we read in July!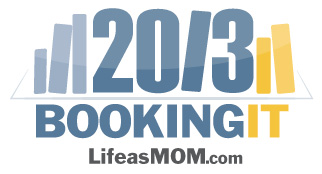 For Booking It in 2013, I've invited my friends Carrie and Anne to co-host with me. I think it will be fun to get different perspectives on books as well as present some reading choices from others besides myself. We're going to try to keep it interactive and hope that you will chime in with your thoughts in the comments section.
Please note: This post does include Amazon affiliate links. If you make a purchase through those links, I am paid a small amount in way of advertising fees.
Be sure to leave your link below or tell us about your recent reading in the comments section. And don't forget to check out Carrie's book review site: What's on My Nightstand.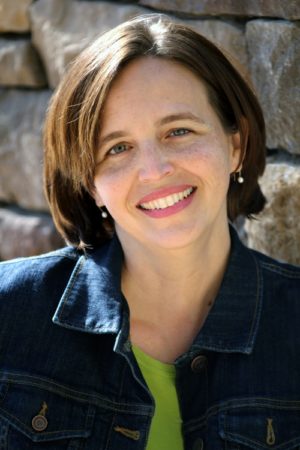 What Jessica Read
Some months it's really been a struggle for me to find time to read. Since I started going to the gym every day back in June, that isn't a problem. The problem is that I'm running out of digital books to read!
Gym + reading? Yes. I walk REALLY FAST on the treadmill for an hour three times a week. Since I'm not a TV watcher, that's boring. So, I have to read. And at 3.5 miles per hour, I can still do it. I've actually read 14 books since May's Booking It!
Here are four that I liked from the last month.
by Melanie Shankle
I devoured this book in two days, alternating between laughing out loud and crying, wiping tears from my eyes on both counts. I was pleasantly surprised actually.
I followed the Big Mama blog for about a year, but had rencently unsubscribed because I didn't get to the posts in time, they were sparse, and I didn't see the connection between them. It struck me as one of the old school blogs that were just a litany of "what I did today." As interesting as that is, I just don't have time for that. So, in cleaning up my reader, I found one less reason to feel guilty for not reading the backlog of posts I had growing in my reader.
But Sparkly Green Earrings was free on kindle awhile back so I got it. I started it late last month when I was looking for easy reading. What I discovered was a delightful memoir on motherhood!
Since Melanie and I are basically the same age, I could easily relate to so much of her pop culture references. With kids the same age, I "got" so many of her observations of motherhood. And since she's so darn funny, I got a few much-needed laughs out of the experience.
Her blog posts, while interesting little blurbs about soccer games and fashion finds, don't demonstrate the same depth of character that is present in the book. She shows her faith and her heart more in the book; and I like it. She's quick to laugh at herself and to be honest when she's being a drama queen. I appreciate that.
Sparkly Green Earrings is a good read that I recommend.
Carrie says: How in the world did I miss it when it was free for Kindle?? This has been on my to-read list for a while, ever since I realized she wrote a book. Like you, I used to read Big Mama on a regular basis, but slacked off over the last year or so. It's still on my to-read list as her blog always made me laugh.
The Kitchen Counter Cooking School: How a Few Simple Lessons Transformed Nine Culinary Novices into Fearless Home Cooks
by Kathleen Flinn
The Kitchen Counter Cooking School by Kat Flinn ranks at the top of my list for good food reads. A professionally trained chef and food writer, Kat recounts the experience of teaching nine women basic kitchen skills and showing them how to be self-sufficient in the kitchen.
Part memoir, part research paper, the book provides a wealth of information on choosing ingredients, reducing waste, and otherwise stretching your dollar and your time to eat well at home.
I read the book a couple winters ago. I retread it this summer because it is that good. Some things are things I already knew and practiced, some were new. Either way, it's good to have a refresher course on how to cook well in the home kitchen.
Carrie says: No surprise – this was one of my favorite books of 2012. It made me fall in love with cooking.
Anne says: I really enjoyed this one. I'm so glad Carrie put it on my radar!
by Susan Elia MacNeal
I was mesmerized by this book, ignoring the chores, and finishing it in a day. Set in WW2 England, Mr. Churchill's Secretary reminded me of a cross between Dorothy Sayer's Lord Peter Wimsey tales and Captain America: a little bit serious and a little bit far fetched.
Maggie Hope is an English-born, American-raised female mathematician who finds herself in England, employed for the PM, aka Prime Minister, aka Winston Churchill. She is caught in a web of espionage, civil war,secret codes, and hidden identities.
There's humor, there's sadness, there's lots of mystery to unravel. A self-proclaimed Remington Steele wannabe, I found myself duped as to the whodunit. This is good, light reading that delves into serious territory. War can never be treated lightly. But, the book is a good escape, in a weird way, since those who lived those days would have been happy to escape them for now. Only they'd probably be bored by today.
Carrie says: Good heavens! What a description (Lord Peter and Captain America). 🙂 And how did I not know you were a Remington Steele wannabe? Welcome to the club. Sounds like a book I might want to add to my list.
Anne says: I'm interested in reading more about Churchill after loving 40 Ways to Look at Winston Churchill earlier this year.
by Robin Sloan
Hands down, this is one of my favorite fiction reads in quite awhile. Mr. Penumbra's 24-Hour Bookstore is a little bit Harry Potter and a little bit National Treasure. And it's a lot of fun.
Clay, a young web designer, finds himself poor and unemployed, ready to take wahtever job he can lay his hands on. He stumbles across M. Penumbra's 24-Hour Bookstore which is in need of a night clerk. Clay takes the swing shift. While the store has few real customers, there are a generous handful of strange folk who visit in the night to check out books from the Waybacklist.
These books are written in code. And the intrigue is too much for Clay to ignore. What results is a fascinating journey through the world of technology and the written word, and a look at the fate of real books. If you're a book lover who knows even a smattering about social media and the web, you'll enjoy this book.
Carrie says: Absolutely on my list, Jessica. Sounds like you read some great books this month (and 4/4 on my reading list)!
Anne says: Harry Potter meets National Treasure? Sounds terrific–I just ordered my copy.
What Carrie read
by Bob Spitz
Starting in a pre-Julia world, Spitz introduces the reader to Julia's grandparents and parents, giving some background to the lifelong strain between left-leaning Julia and her staunchly conservative father. Practically from the day she entered the world, Julia marched to her own drumbeat. Unusually tall, decidedly opinionated, an unexceptional student, and quite honestly, a holy terror of a sibling, it almost seemed at times as if Julia went out of her way to be unpleasant.
Prior to WWII, Julia was a prime example of mediocrity – at school, at work, and in life. It was during the war that Julia began to blossom, eventually meeting her husband, Paul, and finally landing with him in France, during which time she discovered her true passion: cooking. Without glossing over the uglier, mean-spirited side of Julia, Spitz covers the grueling book and television years, Paul's failing health, and Julia's late life love affair and eventual death. As I closed the back cover of the book, I felt one surprising thing: pity.
This larger than life woman with a passion for food and outstanding success could be downright petty, cruel, and thoughtless. Despite her welcoming demeanor to the outside world, Julia was a very closed person with her personal life, and her disdain of religion combined with Paul's lifelong fear of death, left me with nothing but sadness for her. Dearie: The Remarkable Life of Julia Child is a well-written story, a fascinating person, and an honest example of a life without Christ (which, I'm quite sure was not Spitz's intention).
Anne says: I loved Childs' memoir My Life in France, and would be interested in reading the story from a different viewpoint.
Jessica says: Once upon a time, Julia and I lived in the same town, Santa Barbara. And even though we both have food in common, I've never been able to get into books about her. I tried. Interesting to hear about a different side of her. I hope I'm never so famous that someone writes about my darker side. Ha!
by William Deresiewicz
Due to the mixed reviews I had read and received about this book, I was skeptical of what I would find. And even though I enjoyed certain aspects of the book, I feel compelled to begin this review with a disclaimer for language and lifestyle. At one point I actually said out loud, "My word women, have some self-respect!" due to the ease with which he was whisking them to bed.
However, if you can get past the fact that he's morally bankrupt, Jane's impact on his life is rather interesting and certainly made me look at her books in a different light.
Despite our polar-opposite moral standards, Deresiewicz sucked me in with his intricately woven plot lines, easily jumping from 18th-19th century England to 1990's New York City. As it turns out, even an all-knowing grad-student can learn a thing from dear Jane, and develop the humbleness to acknowledge the fact that Jane could hold her own with the literary big boys.
With each chapter covering an Austen novel, he not only introduces you to his own growth, but to Jane's as well. Always a fan of Austen (my blog title does come from a Mansfield Park quote after all!), I closed A Jane Austen Education with a newfound respect, not only for her books, but for her unconventional thinking and ways of viewing life.
Anne says: I loved this one and now I want to read it again! The chapter on Mansfield Park was my favorite.
Jessica says: I've actually never heard of this one, but I loved that one years ago about what Jane Austen wore and Charles Dickens ate, or whatever it was called.
by Mark Adams
I honestly have no idea where I first heard about this book, but I absolutely loved it. Being married to someone who grew up in Peru (though, unlike Adams' wife, my husband is not a native Peruvian), I have heard a lot about Machu Picchu over the years. When I saw the title of this book, Turn Right at Machu Picchu, I figured it would be a good way to learn a little bit more about it – though I was completely unprepared for Adams' delightful sense of humor!
What could have easily been written as a boring travel guide quickly turned into hilarious tale of someone who had never slept in a tent, yet decided to follow the tracks of Hiram Bingham, III – famous (or infamous, depending on who you ask) "discoverer" of Machu Picchu.
What caused this self-proclaimed unadventurous magazine man to leave the comfort of his home and trek through the mountains of Peru? Goodness only knows, but I'm glad he did because it kept me in stitches for the few days it took me to read his book.
Again, issuing a warning for some language and crudeness, but not enough to keep me from recommending it.
Jessica says: I want to say that it was mentioned in A Million Miles. No?
What Anne read
by Rainbow Rowell.
I thoroughly enjoyed this modern twist on the epistolary novel: much of the plot unfolds through email. Beth and Jen shoot personal emails back and forth all day long from their work accounts, even though they know they're being monitored. Meanwhile, Lincoln–the "internet security officer" who can't believe he's wasting his skills reading other people's emails–starts to fall for Beth, and they haven't even met.
Attachments is a light, fun read in the vein of Emily Giffin.
Jessica says: I had to go look up epistolary. I might have figured it out eventually, but wow! Not part of my every day lingo — and I was a lit major! Thank you for stretching me. I had to look up Emily Giffin, too. Am I so out of touch?!
I read the brief Amazon description and totally want to read this book. If only the kindle were cheaper!
by Lauren Graham
I just finished watching all seven seasons of Gilmore Girls for the first time (love), so obviously the logical next thing–according to bookworm logic–was to read Lauren Graham's debut novel. The plot of Someday, Someday, Maybe revolves around a young actress struggling to make it in NYC in the mid-nineties (and full of fun 90s references). I don't know much about Graham's history, but I was wondering how much of this was autobiographical.
I'm a little skeptical of the first novel. "Debut novel" sounds grand, but what it really means is the author's never done this before, and it (too often) shows. There are exceptions, but I went into this with a healthy grain of salt anyway. I was pleasantly surprised.
This short novel was funny, with a decent plot, and would make a good summer read.
Jessica says: I "get" the 90s, so this sounds like it's for me. Man, I'm getting old.
What did YOU read this month?
– Anne loves strong coffee, long books, and big ideas. She puts a timely spin on timeless women's issues at her blog Modern Mrs Darcy. Head here to get her free guide Paper Gains: A Guide to Gifting Children Great Books from Modern Mrs Darcy.
– Carrie adores culture, coffee, books, British mystery shows, and her husband of 13 years. She's spent time in Africa, southeast Asia, and Alaska, and now works from home as a social media book launch project manager. In her spare time, you can find her blogging at Carrie's Busy Nothings and What's On My Nightstand.
– Jessica is a married mom of six kids, aged 4 to 15. Most can read independently which means the homeschool experiment is working – at least on the literacy front. She has been a lover of books for 39 years and counting. We won't count the first year of life. She runs this here show called Life as MOM.
Tell us what YOU'VE been reading.
Leave a comment or a link below. Please be sure to link back here so your readers know where to find the party.