Booking It – June 2013
As an Amazon Associate I earn from qualifying purchases. For more details, please see our disclosure policy.
Reading books, real books, is a wonderful way to explore your world and connect with other people. Booking It is an online book club to help you do that. Let's talk about what we read in June!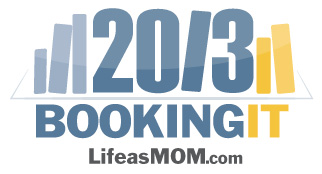 For Booking It in 2013, I've invited my friends Carrie and Anne to co-host with me. I think it will be fun to get different perspectives on books as well as present some reading choices from others besides myself. We're going to try to keep it interactive and hope that you will chime in with your thoughts in the comments section.
Please note: This post does include Amazon affiliate links. If you make a purchase through those links, I am paid a small amount in way of advertising fees.
Be sure to leave your link below or tell us about your recent reading in the comments section. And don't forget to check out Anne's reading guide for the summer: Ultimate Beach Reading! 
What Carrie read
This month I read several books for work (which I won't review), and finished a number of books that have been in process for a year or longer, none of which were good enough to recommend, truth be told. However, I did allow myself one new book for fun, which I'm sharing today.
by Alexander McCall Smith
Back in 2003, a friend who knew my love of culture and mysteries suggested that I should read the No. 1 Ladies' Detective Agency books. I managed to get my hands on book #1 and I fell in love immediately (note: this does not happen to everyone who tries to read this series). In 2005, I was thrilled when my husband and I made plans to spend a few months living in the land I was first introduced to by "Mma Ramotswe": Botswana.
Our time in Botswana showed me just what a good author Smith is. Having read a few of the books before we arrived, I was so pleased to see there really was a Riverwalk mall (I did my grocery shopping there), the Moffats are real people (and were our neighbors at one point), and there is, in fact, a real Zebra Drive. And yet, because of his colorful and accurate descriptions, I didn't need to see all of those people and places in person before the characters and locations came to life.
Although I'm not a fan of all Smith's fictional characters, I never get tired of Mma Ramotswe and Mma Makutsi. Each new book is like a short trip back to Botswana, and The Limpopo Academy of Private Detection is no exception. If you've never read a book in this series, don't come into it expecting it to be fast paced or exciting, but do expect to learn something about human nature, culture, and the beautiful country that Mma Ramotswe calls home. The characters are delightful, the mysteries are charming, and the ending? Happy, as always.
What Jessica says: Someday. Someday. I'm going to give this series another go. I've tried, somewhat haphazardly. I will try again.
And I still think you should abandon a lame book. Revisit it a year later if you want, but don't let it hang over your head. 🙂
Carrie's Reply: I know, I know – but until I can convince my OCD side that it can let go of a book without guilt, it's just not happening! Haha!
What Anne read
by Emily Matchar
I'm fascinated by cultural and sociological trends, so I was eager to read this new release which explores the rise of the traditional domestic arts–knitting, canning, cupcake making–among the hipster generation. I was also a little skeptical, because I felt exactly the same way prior to picking up Radical Homemakers…and I hated it.
Turns out I had reason to be skeptical. The premise was intriguing but the book didn't deliver. For a piece of journalism, Matchar cited too few subject too many times, and her conclusions felt flimsy and forced.
What Jessica says: I was wondering if this was worth my time. So curious, though, if it really is as critical of women choosing domestic arts as folks said it was.
What Carrie says: I appreciate your honest review of this, Anne. I have seen it and wondered if it was worth reading, but it sounds like one to skip. Plus, having tried several of the "traditional domestic arts" myself and realizing I didn't really enjoy any of them, I finally realized that most women in history didn't knit, can, or bake for FUN, but for NECESSITY. I'm guessing if many of them had had access to inexpensive, ready made food and clothing, they might have chosen to buy. 🙂
by Gretchen Rubin
All I knew about this book was that Gretchen Rubin wrote immediately before she hit it big with The Happiness Project. But I thought the "forty ways" approach sounded interesting, and my knowledge of history could use a little boost, so I decided to give it a go.
Rubin explains the significance of the "forty ways" approach in the introduction. In biblical times, the number "forty" would be like us saying "a million" today, and it means to examine the subject from every possible angle.
In 40 short chapters, Rubin does just that. Much of the information presented is contradictory, which ironically makes this short biography feel complete, if not conclusive. I recommend picking this one up, for its readability and its unique approach to a familiar subject.
What Jessica says: I had no idea that there was a reasoning behind the forty ways. I find that fascinating. Gretchen is such a keeper of odd knowledge. I love that!
What Carrie says: This one is going on my "to read" list!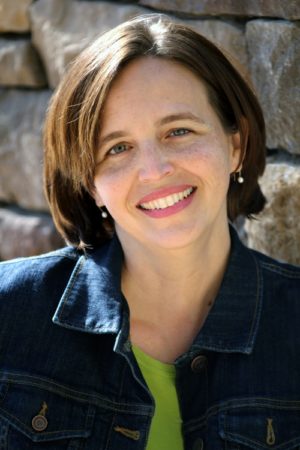 What Jessica Read
by Brian Tracy
Eat That Frog is considered by some to be one of the standards of time management. It's old, so the ideas might not seem as new to us as they were when the book was first printed. However, I found it to be super helpful, full of general reminders and specific applications of prioritizing, avoiding procrastination, and playing to one's strengths.
I had a beef with chapter 16's positive thinking attitude. It's not that I don't think we should be optimistic, we should. But my optimism is based on what Christ has done and who He is, not whatever positive messages I repeat to myself until I believe them. My "optimism", if we call it that, is based on truth.
Chapter 17 dated itself tremendously with its talk of Blackberry devices, Outlook, Maximizer (what is that?!) and DSL. Take it with a grain of salt. A lot of what he said was still pertinent.
Overall, I felt it was worth my time. I usually read it while riding the exercise bike, killing two birds with one stone. How's that for efficiency? If you're not in the workplace, simply replace "colleagues" with "family" as you read and you can often apply it to your homelife.
What Anne says: I've never read Eat That Frog, and had always heard it's much longer than it needs to be. But I'm intrigued by your review.
What Jessica says: Yes, that's what I heard, too. That all you really needed to know was to do the hard thing first. But, I got more out of it than that.
What Carrie says: This has been on my "to read" list for a while. Since your review didn't scare me away from it, I guess it's worth trying at some point. 🙂
by Jen Hatmaker
I am late to the 7 party. I honestly had never heard of Jen Hatmaker or read any of her stuff until this book started buzzing about the internets. Still I resisted. I am skeptical of books that "everyone is talking about". Eventually I read them, but usually am not first in line.
I forgot that I had put this book on hold at the library until I read her viral post on the end of the school year mom. She made me laugh. So, I said to myself, OK, I'll go check out that 7 book.
Lo and behold, not only had I already requested it, but it arrived at my library shelf the very next day. Happenstance? Perhaps.
I've been reading the book over the last few weeks, grabbing snatches of it from time to time. I like the book. It's given me MUCH food for thought. The spending chapter resonated with me the most. Go figure. The chapter on stress, which is really about trusting God and prayer, has, too.
It is a funny, honest, insightful look at how you spend your time, your money, and your life. I'm contemplating how much it will really change me, but it's definitely given me lots to think about.
What Anne says: I loved 7, and am happy to hear you enjoyed it.
What Carrie says: This is another one that's on my list – you ladies are hitting all the ones I've been wondering about! 🙂 I'm glad to read that you thought it was worthwhile, even starting as a skeptic (I'm feeling the same way).
by Edith Nesbit
The kids' writing curriculum has exposed us to some great novels. This is one of them. I was so intrigued by the excerpts in the younger kids' assignment that I checked out the book. I read it on my own in a day. Later, I read it to the kids.
We read two to three chapters of The Railway Children  every day over the last month. Bobby, Peter, Phyllis, and their mother find themselves without Father and suddenly poor. It's a fun and beautiful story set in 1905 England.
Everyone of the kids was interested in how the tale turned out. I find that there is a wealth of books that I missed out on as a child. I'm making up for lost time now.
What Anne says: The only previous book I've read by E. Nesbit was Five Children and It, which wasn't really my style. I wasn't really planning on reading any more by her, but I might pick this one up for my kids. (Because: railway.)
Also, did you know J.K. Rowling has cited Nesbit as a favorite author and huge Harry Potter inspiration?
What did YOU read this month?
– Anne loves strong coffee, long books, and big ideas. She puts a timely spin on timeless women's issues at her blog Modern Mrs Darcy. Head here to get her free guide Paper Gains: A Guide to Gifting Children Great Books from Modern Mrs Darcy.
– Carrie adores culture, coffee, books, British mystery shows, and her husband of 13 years. She's spent time in Africa, southeast Asia, and Alaska, and now works from home as a social media book launch project manager. In her spare time, you can find her blogging at Carrie's Busy Nothings and What's On My Nightstand. 
– Jessica is a married mom of six kids, aged 4 to 15. Most can read independently which means the homeschool experiment is working – at least on the literacy front. She has been a lover of books for 39 years and counting. We won't count the first year of life. She runs this here show called Life as MOM.
Tell us what YOU'VE been reading.
Leave a comment or a link below. Please be sure to link back here so your readers know where to find the party.