Booking It (March Update: A Million Miles in a Thousand Years)
As an Amazon Associate I earn from qualifying purchases. For more details, please see our disclosure policy.
Booking It is an online book club where we discuss what we've read over the past month as well as review a monthly assigned book. This month's book is A Million Miles in a Thousand Years by Donald Miller.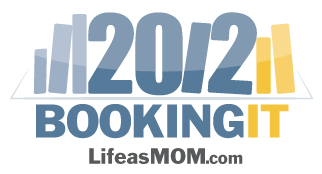 I really gotta start a reading journal or something. I've got so many books going that I forget what I think about them by the time I should be reporting back to you each month. Does anyone out there keep a reading journal? I'd love to hear how you make it work for you!
Anyway, here's what I remember from what I've read recently!
(Please note that if you make a purchase from one of the links in this post, I will receive a small percentage of the sale.)
The Hobbit
I told you last month that I started reading The Hobbit by JRR Tolkein aloud to my younger kids. Cheating on the book club by reading ahead. I know.
Life has just been so busy that we didn't finish it until this past weekend. But everyone loved it and even the older kids listened in.
I had forgotten so much about the book. It's been fun to relive the story with my children. And I relive it again with you in August when it's the Book O' the Month. I can't wait to take the fam to see it on the big screen! We don't see many movies at the theater, but this will be one of them.
The Betsy – Tacy Treasury
I grew up with Betsy after I found the Betsy-Tacy books by Maud Hart Lovelace in a dusty corner of the school library. Love them! I followed Betsy from kindergarten all the way through marriage and was smitten with her turn-of-the-century childhood and early 20th century coming of age.
Over the years, my aunt collected many vintage copies of the later books for me. And when Barnes and Noble did a reprint fifteen or more years ago, I bought the first four books, this treasury. However, when I kept having boy baby after boy baby, I discarded my newer reprints in some purge, thinking I'd never have a girl-child to read them to.
I had forgotten about Betsy until Susan Branch mentioned her on her blog. Fun! I started thinking aloud about those old books and lamenting that I had tossed the first four books. FishChick5 burst into tears. I mean sobs. WHY are you crying?
Because you got rid of those books!
So, I promptly ordered the newest imprint of The Betsy-Tacy Treasury and we started reading last week. My little five-year old, the same age as Betsy and Tacy when their story starts has never before been interested in chapter books. So this is a very fun development. And I'm so glad I kept those vintage copies!
Freckles
I read a free Kindle copy of Freckles by Gene Stratton Porter while I had a few hours to kill one day. I first read this book years ago when I started catching up on all sorts of children's literature that I had somehow missed in my growing up years. It's one of those rags-to-riches orphan stories. It's a sweet tale, though unrealistic on any number of points. However, there's bird watching, and bad guys, and a beautiful girl. And, I confess, I cried.
It moved me, Bob.
Mindset for Moms
I told you a little about this book last week. Mindset for Moms is written by friend Jamie Martin who mothers three children, born on three different continents, building her family through adoption as well as naturally. I love her fresh perspective on life — and her positive attitude.
Positive attitude is what Mindset for Moms is about. While "positive thinking" can fall into the category of mumbo-jumbo, Jamie dances that fine line well, keeping it real, but also addressing that important issue of how thinking on the bright side can improve our life experiences.
Jamie sent me a review pdf copy, but I went ahead and bought the Kindle version (only $4.99) so that I could take it with me. The book is only available in ebook form, either pdf or kindle, at this time. (You can load pdfs on your Kindle, but with the model I have, it's just not conducive to easy reading.)
Come back later today to enter a giveaway for Mindset for Moms.
A Million Miles in a Thousand Year
I told you a little about this book at the beginning of the year. A Million Miles in a Thousand Years: How I Learned to Live a Better Story by Donald Miller is a fabulous book. Fabulous. Yes, this was another instance of my reading ahead, but hubs grabbed it off my shelf and finished it in record time back near Christmas and then he coerced me into reading it before it was "time."
This is a great read, especially if you're looking for a deeper something to sink your teeth — and your life — into. It is laugh-out-loud funny as well as you-better-have-a-kleenex moving. I was so amazingly surprised.
I had purchased the Kindle version of Miller's first book, Blue Like Jazz months earlier on sale when I heard Tsh recommending this book. I figured it was better to read the first book first, but I just could not get into Blue Like Jazz. So, I (mistakenly) figured I wouldn't like A Million Miles.
But, then Renee started singing its praises. I have huge respect for these two ladies and thought that if they were both talking about this book, then maybe I better give it another shot.
So, I downloaded the sample on Kindle and was hooked. I knew it would be a good read when I was laughing throughout the entire sample!
And I was right. It is.
The book is based on the concept of stories. Donald Miller is a great story teller with excellent comic timing. I would weep one page and cry the next. He takes you through the full range of human emotions as he tells you stories of folks who were living ho-hum existences. And then how God took their stories and made something more out of them.
He comes to grip with the fact that his life wasn't a great story, that he wasn't doing anything worth retelling, so he sets to change his ways and to "live a better story." One of the things that he does is get in physical shape and go hiking in the Andes mountains, practice he says for something bigger and better. Here's what he says about that experience and finally arriving on foot in Machu Picchu:
It wasn't only the pain of the trail that made you appreciate the city; it was the pain of the landscape, steep in the mountains of the Andes, spiraled towers of natural rock, cliffs dropping for a thousand feet to the river. And the houses, the weight of them and the perfection in their lines, spoke of the many dead Incas who gave their lives to build the city.

It made me think about the hard lives so many people have had, the sacrifices they've endured, and how those people will see heaven differently from those of us who have had easier lives.
While I'm sure that I'm not lock-step with the author on any number of issues or philosophies, I think the metaphor of story and life, character and we, writer and God is a poignant one and one that we could each use to "learn to live a better story."
(It's definitely worth the five bucks to get it on Kindle right now.)
Have you been Booking It?
Apparently, I've got a thing for multiple books at one time. Last month I started FOUR books without finishing. Heavens! This month, I finished two of those and started a few more. Gonna need to do something about that.
In the meantime, tell us about the books you've read! If you read A Million Miles in a Thousand Years, be sure to tell us what you thought of it.
Check out the list of 12 books that we'll be reading together this year. Next up in April – The Dirty Life: A Memoir of Farming, Food, and Love by Kristin Kimball.