Booking It – March Update
As an Amazon Associate I earn from qualifying purchases. For more details, please see our disclosure policy.
Reading books, real books, is a wonderful way to explore your world and connect with other people. Booking It is an online book club to help you do that. Let's talk about what we read in March!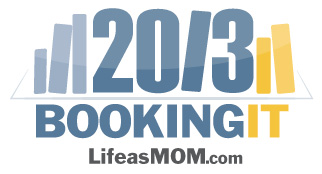 For Booking It in 2013, I've invited my friends Carrie and Anne to co-host with me. I think it will be fun to get different perspectives on books as well as present some reading choices from others besides myself. We're going to try to keep it interactive and hope that you will chime in with your thoughts in the comments section.
Please note: This post does include Amazon affiliate links. If you make a purchase through those links, I am paid a small amount in way of advertising fees.
Be sure to leave your link below or tell us about your recent reading in the comments section.
What Carrie read
by Jennifer Worth
Unlike my experience with "The Midwife", I really enjoyed reading Shadows of the Workhouse, despite the sobering stories that it told.
Shadows primarily focuses on the lives of Peggy and Frank, Sister Monica Joan (and her hysterical handling of being on trial for theft), and Mr. Collett, whose friendship with Nurse Lee caused me to wipe away a tear or two.
In addition to the stories which have been covered on the TV series ("Call the Midwife"), Shadows also introduces the reader to Jane, a woman with a traumatic history, and an unsure future. Jane's story of workhouse beatings and will-breaking were heart wrenching, yet her true story of redemption and happily-ever-after where a bright spot in a series of not-so-happy tales.
Once again, I was impressed with Worth's writing abilities and her focus on simply telling the story, without an excessive amount of bias. Unlike her explicit sexual detail in the "Cable Street" chapter of The Midwife, Worth's telling of Frank and Peggy's story focuses on their sad childhoods, the death of their parents, their workhouse life, and their eventual reunion – which, sadly, does lead to incest. However, she doesn't spend a lot of time focusing on it or the "how", which I appreciated.
What Jessica says: I don't watch TV, so I'd never heard of either books/series. Did you watch the Shadows show before or after reading the book? How do they compare?
What Anne says: This title is new to me, too. You're broadening my horizons, Carrie!
Carrie's Reply: Well, I don't watch TV except what I find online for free. 🙂 I stumbled onto "Call the Midwife" at PBS.org. The show is based on the trilogy of books that Jennifer Worth wrote about her real-life experience as a midwife in the 1950's in London, and I am quite surprised by how closely the TV series has stuck to the books. I'd recommend both the books AND the show. In fact, I'm working my way through Book #3 right now (Farewell to the East End), so look for that review next month!
by L.M. Montgomery
I grew up reading the Anne books. In fact, after learning how to read in Kindergarten and quickly making my way through the Little House series, Anne of Green Gables was the next book I went for at the tender age of 7. I've lost track of the number of times that I have read through the series, but it never gets old.
Recently, I realized that I had never tried the Emily series, and decided that I might be missing out on something good.
I wasn't.
While I can't put my finger on it exactly, I could not fall in love with Emily the way that I did with Anne. I didn't find the same comfort in her friendship with Ilse that I did in the Kindred Spirit of Diana. Aunts Laura and Elizabeth are not Marilla, nor is Cousin Jimmy the equivalent of sweet, kindly Matthew. And let's be honest, neither Teddy nor Perry can hold a candle to Gilbert, and Dean's infatuation with Emily borders on scary obsession.
I'm OCD when it comes to finishing books, so finish the series I will, but I'm not holding out any hope that this set will stay on the shelf with my well-read Anne collection.
And speaking of Anne, I also read (for the first time) The Road To Yesterday, which has just enough of Anne and Gilbert to be charming. If I were you, I'd pick up a copy of that and skip Emily.
What Jessica says: Haha! I read both series as an adult. Loved Anne, was weirded out by Emily. I read all three. I'm guessing that you haven't read them all yet. Yes, Emily was disappointing.
What Anne says: I completely agree that the Emily books are not another version of the Anne series: they're much sadder and more serious in tone. But I love them anyway, especially Emily of New Moon, which (in my opinion) is a perfect book for any young aspiring author.
What Anne read
by Jenny Rosenstrach
I adore cookbook/memoir mashups, and Dinner: A Love Story: It All Begins at the Family Table, a thick, story-rich cookbook was no exception. Rosenstrach is devoted to all things dinner: she's kept a dinner diary–wherein she records what she eats for her evening meal–for the past 14 years. She's also a firm believer in the power of what happens when families gather together at the table, and her enthusiasm for the practice infuses each page.
Rosenstrach used to work at Real Simple, so it's no surprise the book is packed with practical tips and tricks for actually making family meals happen, whether it's with toddlers or teenagers. Also? The bourbon-marinated grilled pork tenderloin (p. 71) went over big at my house.
What Carrie Says: This book interests me (probably because I used to really enjoy Real Simple magazine – until I got too frugal to shell out the money for it). I'm all about practical tips!
What Jessica Says: I've noticed that you cook fairly often from the memoirs you read. At least you did with the pickled grapes mentioned in A Homemade Life and here. Do you always?
Anne Replies: I'll almost always try a handful of recipes from a cooking memoir, but only a handful. I've never been one of those people who tries every recipe in the book!
Carrie Replies to Anne: The only cooking memoir I've ever cooked from was The Kitchen Counter Cooking School. Liked the recipes so much, it's actually on the shelf with my cookbooks, rather than stashed in the library!
by Shauna Niequist
Another cookbook/memoir, Bread and Wine contains some good-looking recipes, but it really shines for its stories about how food brings people together. Niequist covers some sensitive ground here, gracefully covering topics like miscarriage and bereavement, in addition to lighter-hearted (but no less moving) fare like weddings, parties, and picnics.
I haven't made any of the recipes yet, but I hear the blueberry crisp is to die for.
Bread and Wine is about food, but more than that, it's about what happens when food brings people together. This is a great book, coming April 9.
What Jessica Says:  I've often thought of food as The Great Equalizer, so much nicer than Death taking that role. Food brings us together, we all need it, and it's such a beautiful experience when shared with others. I'm interested to read this one!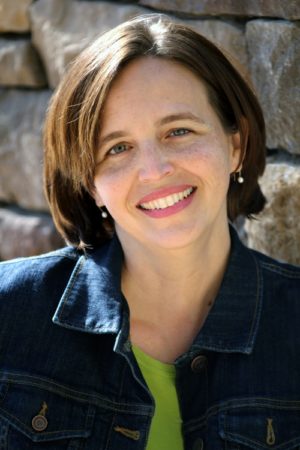 What Jessica Read
The Mysterious Benedict Society
by Trenton Lee Stewart
The Mysterious Benedict Society; The Mysterious Benedict Society and the Perilous Journey; The Mysterious Benedict Society and the Prisoner's Dilemma.
My month has been spent indulging in fun, adventurous kid lit. Mandi reviewed The Mysterious Benedict Society awhile back. It piqued my interest, so I requested all three in the series from the library.
As tends to happen when we're doing a family read-aloud, my 15yo listens in enough to see if it's worth his time and then grabs the book when we're not reading so he can read ahead. I can't blame him. I do the same thing.
But, I skim quickly so that it's still really enjoyable to read along with my kids.
The Mysterious Benedict Society and its two sequels focus on four children, geniuses in their own ways, a group of orphans and runaway, who are brought together under unusual circumstances. Mr. Benedict is their kind and loving benefactor; Mr. Curtain is the villain who wants to take over the world.
Through a series of clues and logic puzzles, the children — and the reader — solve a number of mysterious, uncover lost identities, and bond together as a family.
It's a sweet story full of action, adventure, and humor. It's a "children's book", but I believe it holds appeal for all ages. All good kid lit does!
What Carrie Says: Jessica, it almost sounds similar to Lemony Snicket (a series that I could never get into), is it humorous, scary, set in the past/future?
What Anne Says: I'm intrigued. I think this sounds like a series my oldest kids would really like! And you know I firmly believe that good kid lit holds appeal for readers of all ages.
Jessica Replies: Someone else told me that when I described this book to them. I never read LS, but my kids did. When I asked my ten-year old, he vehemently dissed any possible comparison. He "hated" Lemony Snicket because it was so so sad and tragic. MSB is light-hearted with action and suspense, but no very sad parts.
I'd say that it was set in my childhood. LOL. There are computers, but no cell phones, internet, or other technologies from the last 20 years.
What did YOU read this month?
– Anne loves strong coffee, long books, and big ideas. She puts a timely spin on timeless women's issues at her blog Modern Mrs Darcy. Head here to get her free guide Paper Gains: A Guide to Gifting Children Great Books from Modern Mrs Darcy.
– Carrie adores culture, coffee, books, and British mystery shows. After serving with her husband throughout Africa, southeast Asia, and Alaska, she now works from home as a social media specialist and book editor. In her spare time, she blogs about finances, thankfulness, and books at Carrie's Busy Nothings and What's On My Nightstand. 
– Jessica is a married mom of six kids, aged 4 to 15. Most can read independently which means the homeschool experiment is working – at least on the literacy front. She has been a lover of books for 39 years and counting. We won't count the first year of life. She runs this here show called Life as MOM.
Tell us what YOU'VE been reading.
Leave a comment or a link below. Please be sure to link back here so your readers know where to find the party.