Booking It – May 2013
As an Amazon Associate I earn from qualifying purchases. For more details, please see our disclosure policy.
Reading books, real books, is a wonderful way to explore your world and connect with other people. Booking It is an online book club to help you do that. Let's talk about what we read in May!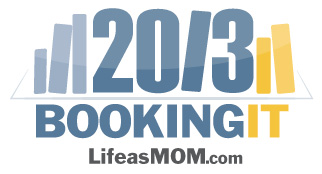 For Booking It in 2013, I've invited my friends Carrie and Anne to co-host with me. I think it will be fun to get different perspectives on books as well as present some reading choices from others besides myself. We're going to try to keep it interactive and hope that you will chime in with your thoughts in the comments section.
Please note: This post does include Amazon affiliate links. If you make a purchase through those links, I am paid a small amount in way of advertising fees.
Be sure to leave your link below or tell us about your recent reading in the comments section.
What Anne read
by Glennon Melton
I read like it was my job in April and May to prepare for my summer reading guide. (What a fun job!)
Like the rest of the world, I first encountered Glennon Melton after her blog post "Don't Carpe Diem" went viral, and I've been looking forward to this new release for ages. That great essay appears in this collection, alongside other popular posts from Momastery and a good bit of new material.
(My very favorite piece was "It Will Be Beautiful," and I may or may not have used half a box of Kleenex getting through that one.) Not every chapter of Carry On, Warrior: Thoughts on Life Unarmed is drop-dead fabulous, but it's solid a solid collection, and well worth reading if you've ever resonated with any of her blog posts.
What Jessica Says: To be honest, I really didn't like that Carpe Diem post. (Yep, I really said that.) That has motivated me, or not motivated me as the case may be, not to read the book. But, that's a great recommendation for folks who enjoy the blog. And I like it that we don't always agree. You challenge me in a good way. 😉
by Sarah Dunning Park
You may recognize Sarah from Simple Mom, where her poems occasionally appear. I knew from the first poem ("Welcome to Facebook") of this slim volume that these 19 short poems were just my speed–and stage of life. The narrative threads remind me of David Whyte, author of The House of Belonging and one of my favorite poets ever.
What It Is Is Beautiful: Honest Poems for Mothers of Young Children can be read (and re-read) all in a sitting or one poem at a time. I love the way Sarah's poetry reframes the daily occurrences of family life, and I'll be coming back to this collection again and again for just that reason.
What Jessica Says: I am blessed to know Sarah in real life. She is funny and witty and a wise, wise woman. She just may make a poetry-lover out of me with this book.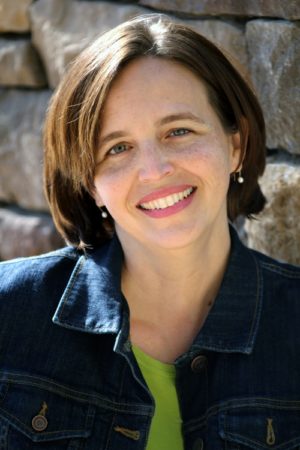 What Jessica Read
by Hayley Morgan
The No-Brainer Wardrobe: Get Dressed with More Confidence and Less Fuss is a short and easy read. I read right through it in less than two days. It's a treatise on making your wardrobe suit you and your lifestyle, offering very handy tips on how to build a capsule wardrobe and how to get dressed in only five minutes a day — and look great.
I loved the style boards that she includes which depict specific basics or "essentials", additions, and finishers. I've always been good at basics, but the other stuff, those finishing touches? Not so much. I love the visuals and was able to think about my closet in a new way. While I've worked really hard to make my clothes work better for me, I've hit some stumbling blocks recently, especially with some crucial weight fluctuations in the wrong direction.
I particularly loved the special section on how to dress as you age. Now that I'm in the 40+ crowd, I don't want to look as if I'm trying too hard. Hayley gives some spot-on suggestions. I love this line:
While your middle may not be a trim as when you were 18, you more than make up for that in the wisdom you've gained! You want it to look like you are so in tune with your body that you can dress it with ease and confidence.
Amen, sister. And really the tone of the entire book really focuses on confidence more than it does style, fashion, or being a trend setter. It's more about wearing what's really you and what you really like more than it is having the latest and greatest in the style magazines.
I'm excited to figure out my own personal style book (mix and match outfits) for the new season I find myself in.
What Carrie Says: Oh, I've seen this one and thought it looked interesting. May have to actually try it after reading this review!
What Anne Says: I enjoyed this one. Quick and easy to read with practical takeaways.
by Jane Austen
My second book of the month was one of my very favorites, Pride and Prejudice by Jane Austen. I used to think that Mansfield Park was my favorite of Austen's, but I sure do love P&P.
I've read it at least a dozen times and the story never gets old. Elizabeth Bennet is feisty and stubborn and gracious and humble. She learns from her mistakes. She stands by her convictions. She succeeds in marrying based on love in a time when such a thing was not regularly practiced. Austen's wit is superb in this book.
I'm thrilled to report that it's on my 11th grader's reading list for next year. He may not be pleased, but I am! Tell me that won't make him a fine candidate as a husband!
What Carrie Says: You know this gets a "thumbs up" from me!
What Anne Says:
I blog at
Modern Mrs Darcy
: I think you know I feel about
Pride and Prejudice
. (Read it!)
What Carrie read
by Mireille Guiliano
I picked up French Women Don't Get Fat after Jessica recommended it last year, and I read it in 2 days – loved it! If you haven't read it, you should. After sharing on Facebook  about how much I enjoyed Guiliano's first book, Jessica again came through with a recommendation to try Women, Work & the Art of Savoir Faire: Business Sense & Sensibility.
On the outside, Guiliano and I have very little in common. She climbed the career ladder, has a passion for her work, and knows how to throw a party. In Women, Work & the Art of Savoir Faire: Business Sense & Sensibility, Guiliano shares her thoughts about opening doors for others (equal hiring practices), what food to serve at a business dinner, and the importance of finding a style (both clothing and hair) that work for you. Working from home, I have no aspirations of climbing anything higher than the step stool in my kitchen, but I loved it.
My takeaway from her book came fairly early on, and is applicable no matter where you work: "we are NOT what we do for a living." Guiliano shares the story of a dinner party where she and her husband ate with another couple. They talked about hobbies and interests and travels (things that make up the other part of their lives), and left after two hours, never hearing what their male dinner companion did for a living. What a refreshing idea, and a good reminder to continue working on being a well-rounded person – reading, doing, going, being – without finding our identity in a title.
What Anne Says: I'm always up for a women's business book. This one sounds interesting.
What Jessica Says: I loved this book and return to it often. It's probably time for a reread. While I'm not climbing a career ladder, per se, I do want to know how to be professional in my dealings with other people. I've found this book to help.
by Dorothy L. Sayers
You have no idea how happy I was to finish this book! After all, I'd been working on it for a year. Knowing my love for British mysteries, several people advised that I would enjoy the Lord Peter character. Not knowing anything about the series, I finally selected The Nine Tailors  (used) from Amazon based on the multiple 5-star reviews. It just goes to show that reviews are not always trustworthy!
In a word: tedious. I was ready to give up on Sayers and her boring Lord Peter, but fellow readers, from Jessica to my bookworm sister, insisted that I give her/him another shot. In the middle of muddling my way through the murdering bells (a.k.a. The Nine Tailors), I found a free Lord Peter mystery on Kindle and downloaded it. I read it in a day! Lord Peter was funny, Bunter was fantastic, and the mystery kept me guessing. All I want to know is, where was that Lord Peter in The Nine Tailors? We shall never know.
Bottom line: Read Dorothy Sayers. Fall in love with Lord Peter. SKIP The Nine Tailors.
What Anne Says: Yawn. After I'd read a half dozen Lord Peter books, I saw a reading guide that recommended new Sayers readers begin with The Nine Tailors. Thank goodness The Nine Tailors wasn't the first Lord Peter book I read! If it was my first, it would also have been my last. 🙂
What Jessica Says: I don't remember disliking this one. But, I also don't remember the first one I ever read. But, I do love Lord Peter!
What did YOU read this month?
– Anne loves strong coffee, long books, and big ideas. She puts a timely spin on timeless women's issues at her blog Modern Mrs Darcy. Head here to get her free guide Ultimate Beach Reading: A Summer Reading Guide from Modern Mrs Darcy.
– Carrie adores culture, coffee, books, and British mystery shows. After serving with her husband throughout Africa, southeast Asia, and Alaska, she now works from home as a social media specialist and book editor. In her spare time, she blogs about finances, thankfulness, and books at Carrie's Busy Nothings and What's On My Nightstand. 
– Jessica is a married mom of six kids, aged 4 to 15. Most can read independently which means the homeschool experiment is working – at least on the literacy front. She has been a lover of books for 39 years and counting. We won't count the first year of life. She runs this here show called Life as MOM.
Tell us what YOU'VE been reading.
Leave a comment or a link below. Please be sure to link back here so your readers know where to find the party.