Booking It: Monthly Update
As an Amazon Associate I earn from qualifying purchases. For more details, please see our disclosure policy.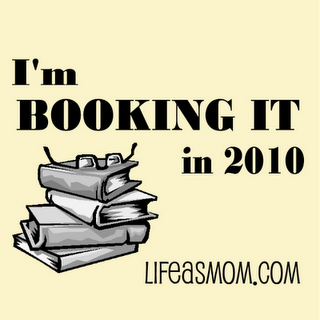 How are you doing on your reading? It's amazing that we set reading goals almost nine months ago. Where did the time go?
Today would be a great time to review what you've read, especially if you're not sure how much you've read this year. You've still got a little more than three months until the year ends. And a 3/4 check-up is always nice to get an extra burst of motivation.
This year I've read 16 books!
I feel so much better just having compiled the list. Part of my original goal was to have read 12 books by the end of the year. That part of the goal has been met. The other part was to diversify the list a little by reading books in different categories, like parenting, finance, homekeeping, etc. Obviously, I haven't completely done that, but still, I think it's good progress.
Recent Reads
Over the past month, I've continued with my Bible reading and have, more or less, been able to keep up with Bible in the 90 Days schedule. I'm amazed, quite honestly.
Now, there have definitely been days when I was grossly behind in the reading. But, since Amy requires a kind of check-in at the beginning of the week, that has been great motivation to get caught up. So, if I fall behind, I'm usually able to catch up on the weekend.
It's been a very good discipline to spend time in the mornings reading what God has recorded for us to remember and take to heart. One of the thing that has really struck me about the Old Testament is that the Patriarchs messed up really bad, and then in the Law, God very specifically tells His people not to do many of the same things that the Patriarchs did. Proof that all have fallen short and need a Savior.
I don't think I would have noticed this if I was taking the slow road through the Bible. Reading it more quickly has enabled me to make some connections that I'm not sure I would have made otherwise.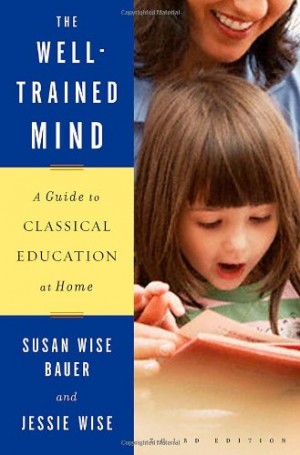 Thoughts on Education
Another book that I've pored over recently is The Well Trained Mind by Susan Wise Bauer and Jessie Wise. I reread it in preparation for planning our homeschool year. I first read it when FishBoy13 was just a toddler.
And even though my copy was written over 10 years ago, I find myself going back to some of the methods and practices that I used when we first started this homeschooling journey in 2002. Some things just don't to be messed with.
I'm using The Well Trained Mind this year as a loose guide to teaching my 1st, 3rd, 5th, and 8th graders, especially as we work Latin and Logic into our homeschool.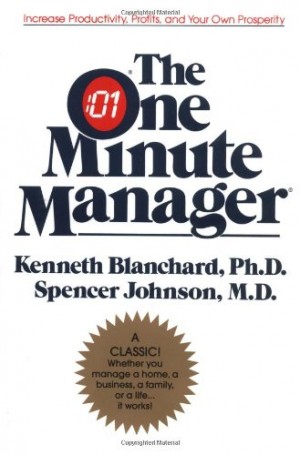 Thoughts on Management
The third book that I read was super helpful for all phases of my life. Even though The One-Minute Manager by Ken Blanchard and Spencer Johnson is not really about parenting, its message is definitely applicable.
This classic message of how to be a successful manager is told in the form of a story about a young man who wants to learn how to be a good manager. He approaches a man who has a reputation for being just that. There's a pretty high cheese factor in how they dialogue with each other. But, if you can get past the cheese, there are huge nuggets of wisdom to learn from.
The ideas of making goals and expectations clear, praising for a job well done, and effectively reprimanding definitely fall in the category of parenting. So, it's easy to take the ideas imparted in this book and apply them to motherhood.
They had me at the first page in describing the clock symbol on The One-Minute Manager which is "to remind each of us to take a minute out of our day to look into the faces of the people we manage. And to realize that they are our most important resources."
I manage a family — and thus, my children, the people I "manage" are the most valuable. I have the privelege of influencing how they think about themselves and how they reach their full potential. Whoa, not something to take lightly.
The One-Minute Manager is rife with reminders to set personal goals and to compare our results with our goals to make sure we're on the right track. I so needed to hear this as it's easy for me to get lost and distracted amidst all my tasks and responsibilities in my life as MOM. It's a very easy read and one with plenty to apply.
So, what about you….
Read any good books lately?
Share on your blog what you've been reading and bring the link back here. OR just tell us in the comments. Booking It is proving to be a great source of book recommendations for me. I hope it is for you, too.