Booking It: November Update – Best Books of 2014
As an Amazon Associate I earn from qualifying purchases. For more details, please see our disclosure policy.
This month we're reviewing the best books we read in 2014.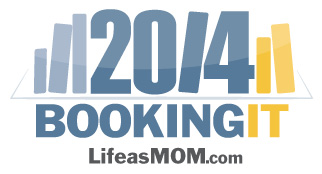 Booking It is an online book club where we share the good reads we've found in the previous month. We've found that over the years we've discovered some great new books thanks to this monthly book share. Carrie and Anne are my fellow bookworms and help round out the selections.
Anne read: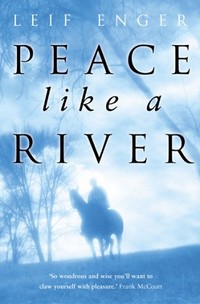 by Leif Enger
I'd heard raves about this debut novel, Peace Like a River, for years, but the jacket's description didn't appeal to me. But so many booklovers with great taste recommended it, I decided to give it a try. I feel like I say that a lot, and it's always the truth! Thank goodness for fellow booklovers and their wonderful recommendation.
This is a magical book. The writing is simply gorgeous, it's rich with meaning and symbolism, and the characters are striking and memorable. I don't want to give anything away, so I'm not saying too much about it, but this is a book that will stay with you for a long time, and one that you'll want to keep coming back to, to read again and again.
If you love a well-written, meaningful book, don't miss this one. Perfect for fans of Wendell Berry, Anthony Doerr, or Marilynne Robinson, and definitely perfect for your next book club meeting.
Jessica read: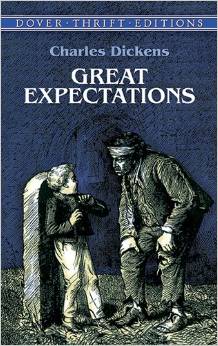 by Charles Dickens
It's hard to narrow it down to just one book for the year. There've been so many things to read over the last year. In fact, I'd kind of forgotten what I read! I scanned through the book reviews I wrote this year and settled on Great Expectations as my best read of the year.
Dickens? I know. Really. But, yes. I really loved that book. I don't recall ever having read it in high school and college. Even though I was an honors student, it never crossed my path. It probably wouldn't have had the impact on 16-year old me that it did on 42-year old me. I'm not sure it would have kept me up all night or had me sobbing uncontrollably twenty years ago.
Menopause? I don't think so. Maturity? Maybe.
I've been so guilty of pride and overestimating my worth. I've hurt people who needed grace instead of judgement. I've thought myself better than others when God says to do just the opposite.
While Great Expectations was certainly full of conviction for prideful little me, it was also full of grace and hope and renewed love. We make mistakes, but God always finds a way to bless us. That's how this novel spoke to me this year.
That makes a good read in my book.
Carrie read: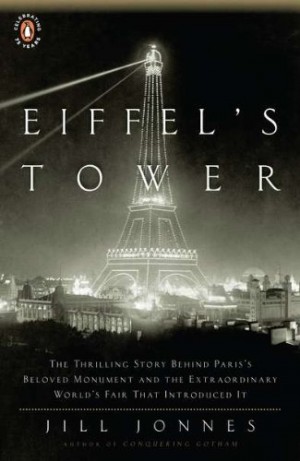 by Jill Jonnes
When Jessica asked us to share our favorite book of 2014, I was torn between Monuments Men (which I reviewed earlier this year), and the book that I'm currently engrossed in, Eiffel's Tower. Since I'd already given my 2 cents on Monuments Men, it made sense to review (and recommend) the latter.
I confess to having a bit of a love affair with all things French, and Paris stole my heart shortly after setting foot in my first cheese shop, so when I heard about this book I knew I needed to read it. I found it to be well written, with enough detail to keep the history buff in me engaged, but not so much as to read like a dry textbook.
Although I was aware that the Eiffel Tower wasn't immediately embraced by the good people of Paris, I didn't realize how close it came to not happening at all. Jonnes does an excellent job of weaving a tapestry of stories from the 1889 World's Fair, sharing the threads of what it took to get there, and highlighting the antics of Buffalo Bill, Thomas Edison, Gauguin, Whistler, and of course, Gustave Eiffel.
Like history? Love France? Looking for something to read over the holidays or to give as a gift to a Franc0phile in your life? Look no further. This book will not disappoint.
What have you been reading?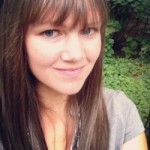 – Anne loves strong coffee, long books, and big ideas. She puts a timely spin on timeless women's issues at her blog Modern Mrs Darcy.
For more of Anne's book recommendations, check out her new 2014 summer reading guide here to find out which breezy novels, nerdy nonfiction, and gripping books are best for the beach this year—or your own backyard.
– Carrie adores culture, coffee, books, British mystery shows, Parisian cafés, and her husband of 14 years. She's spent time in Africa, southeast Asia, and Alaska, and now works from home as a social media book launch specialist.
Follow her Busy Nothings page on Facebook for "in the moment" thoughts, and occasionally find her blogging at Carrie's Busy Nothings.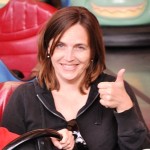 – Jessica is a married mom of six kids, aged 5 to 17. Most can read independently which means the homeschool experiment is working – at least on the literacy front.
She has been a lover of books for 40 years and counting. We won't count the first year of life. She runs this here show called Life as MOM and also posts all the food things over at Good Cheap Eats.
Tell us what YOU'VE been reading.
Leave a comment or a link below. Please be sure to link back here so your readers know where to find the party. Share your recent book reviews with us!