Booking It On Your Own
As an Amazon Associate I earn from qualifying purchases. For more details, please see our disclosure policy.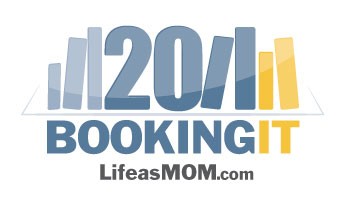 This week on LifeasMOM is all about Loving Life — finding ways to help each of us enjoy life a little more. And one way to enjoy life more is to READ.
Yesterday, we talked about The Happiness Project by Gretchen Rubin. It was the first of the Eleven List, the assigned reading that we're going through together in the Booking It reading program this year. I'm looking forward to catching up this weekend and reading all the reviews you wrote!
Today, we're discussing the independent reading we've done over the last month. I'm pleased to say that I got two books read. Yeah me!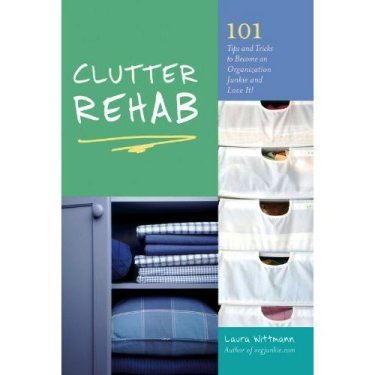 This pint-sized book packs a powerful punch when it comes to dejunking, organizing, and otherwise battling clutter. Also known as The Organizing Junkie, Laura Wittmann, gives 101 quick and easy tips for simplifying your life and getting your act together. I'm all over that!
At first I was a little distracted by the one-idea-per-page design. This can squeeze a meaty idea into one page while a simpler idea has lots of room to roam. But, as I continued through Clutter Rehab, I realized that the compact design allows for easier portability and a lower price, two really important ways to get the organizing message across.
This book gives you all the basics you need to putting order into the chaos you call home. Laura's style is easy to read and the tips are practical and doable in just a few minutes or an afternoon.
Some of my favorite tricks from the book:
Create a donation station.
Purge clothing at the end of the season, not the beginning.
Utilize an "I'm outta here" shelf
This book is so easy to read and apply, there's really no excuse for not going into Clutter Rehab.

Some of our family's favorite read agains are The Wingfeather books by Andrew Peterson. So when I saw that his brother, A.S. Peterson, had written a book for young adults, I decided to give it a go. The reviews were good, and if DNA had anything to do with it, The Fiddler's Gun promised to be a good read.
And it was. While I am not sure I would call it "young adult" due to some themes that I think are too mature for my thirteen year old son, I can say that it is a beautiful story. There's adventure, there's love, there's death, yea, even some romance. And it's all good clean, romance, love, death, and romance.
The Fiddler's Gun is the tale of a young girl, Finn, during the days leading up to and during the American War for Independence. As the thirteenth girl born into a family, she was abandoned at an orphanage as a baby. She was a rebel from the start. The story follows Finn as she gets caught up in sailing, piracy, and yea, even fighting the Red Coats.
I'm actually afraid to say too much. It's more than pirates and adventure. There's sin and failing, love and redemption. Like his brother A.S. Peterson has crafted a tale that goes beyond the simple pages of the story.
The story doesn't end at the end of the book, but concludes in The Fiddler's Green. I'm waiting for that one.
Read any good books lately?
Link up your Booking It post or tell us about your latest reads in the comments.