Booking It September Reviews: The Hundred-Foot Journey, The Kitchen Magpie, & All the Light We Cannot See
As an Amazon Associate I earn from qualifying purchases. For more details, please see our disclosure policy.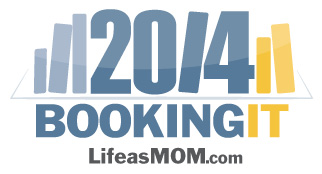 Booking It is an online book club where we share the good reads we've found in the previous month. We've found that over the years we've discovered some great new books thanks to this monthly book share. Carrie and Anne are my fellow bookworms and help round out the selections.
Jessica read: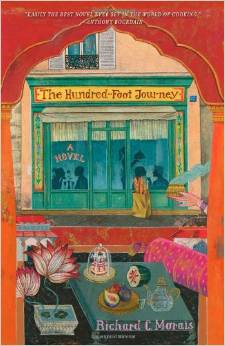 by Richard C. Morais
The Hundred-Foot Journey came out as a major-motion picture in early August. The kids and I had seen the advertisements while out shopping. I was curious about the France-based, food-centric novel because – of course. And seeing as we are going to France later this fall — and I was procrastinating on all the things — I requested the book from the library.
My foodie 12-year old son tried to snatch it from me and I'm so glad that I had the sense to say no. Turns out it's a little PG-13/R rated in parts. Not something he needs to be reading about, despite all the food.
I was initially pretty bored with the first few chapters and was ready to send it back without reading it. Then I did what I am apt to do: I read the last chapters. I read the movie spoilers, too. It helps me know if something's worth my time — or in the case of action movies, having some of my hair go white.
The last chapters convinced me to give the book another shot. And I'm so glad I did. It was quite good and made me cry. It moved me, Bob.
If you tried it and gave up, it may be worth another go.
Carrie read: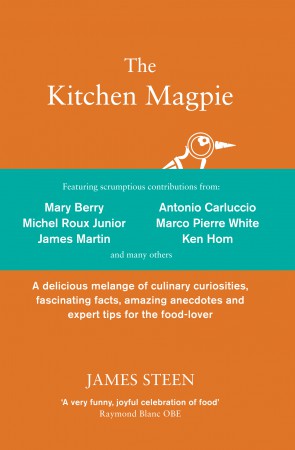 by James Steen
If you haven't created a Goodreads account yet, you should, and then look me up while you're there. I won my copy of The Kitchen Magpie through a Goodreads giveaway, which I was really excited about since it won't be released in the U.S. until November 11th.

I actually entered to win because it had the words "food-lover" in the title. I'm happy to report that was a good instinct because I did, indeed, love this book. And we all know I'm a sucker for good food. Although I don't like to dog-ear pages of books, my copy of The Kitchen Magpie is well "loved", and ready to be referenced at a moments notice.
Steen did an excellent job covering a broad range of topics in a 200 page book, even leaving room for personal notes at the end. The humor and history that is infused throughout the book kept me hooked, while he covered a plethora of little known kitchen tid-bits, helping me continue to broaden my food horizons.

Quick to read (I read it in a weekend), and worth purchasing. If you're on Twitter, I recommend following him @JamesSteen100.
Anne read: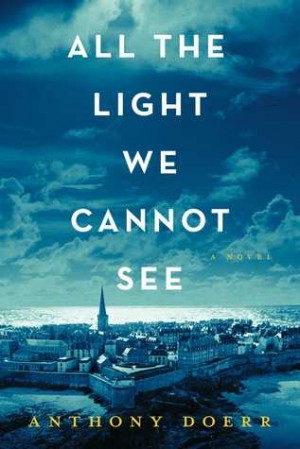 by Anthony Duerr
I picked up this World War II novel because it kept popping up on people's best-books-of-the-year lists. It didn't disappoint, with its sad, haunting story and beautiful prose.
All the Light We Cannot See is a war novel, but the characters Doerr focuses on are fascinating and altogether unexpected. And the book's setting couldn't be lovelier: much of the action takes place in Saint-Malo, France, a unique walled port city on the English Channel. (If I were Jessica, I'd be adding this destination to my travel itinerary!)
Highly recommended for fans of The Guernsey Literary and Potato Peel Pie Society, Code Name Verity, and Unbroken.
What have you been reading?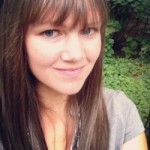 – Anne loves strong coffee, long books, and big ideas. She puts a timely spin on timeless women's issues at her blog Modern Mrs Darcy.
For more of Anne's book recommendations, check out her new 2014 summer reading guide here to find out which breezy novels, nerdy nonfiction, and gripping books are best for the beach this year—or your own backyard.
– Carrie adores culture, coffee, books, British mystery shows, Parisian cafés, and her husband of 14 years. She's spent time in Africa, southeast Asia, and Alaska, and now works from home as a social media book launch specialist.
Follow her Busy Nothings page on Facebook for "in the moment" thoughts, and occasionally find her blogging at Carrie's Busy Nothings.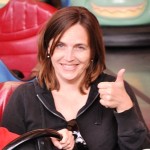 – Jessica is a married mom of six kids, aged 5 to 17. Most can read independently which means the homeschool experiment is working – at least on the literacy front.
She has been a lover of books for 40 years and counting. We won't count the first year of life. She runs this here show called Life as MOM and also posts all the food things over at Good Cheap Eats.
Tell us what YOU'VE been reading.
Leave a comment or a link below. Please be sure to link back here so your readers know where to find the party. Share your recent book reviews with us!