Booking It! The July Update
As an Amazon Associate I earn from qualifying purchases. For more details, please see our disclosure policy.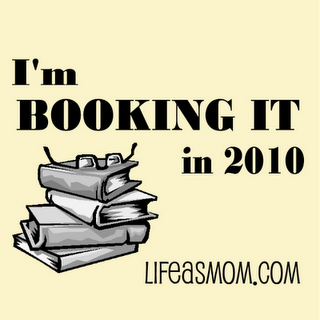 I'm hanging my head in shame this month. There's just been so much going on that I haven't been "booking it" as much as I thought I would.
I started two books that I didn't finish before they were due back at the library. I enjoyed the first third of My Life in France by Julia Child, but it didn't engross me enough to drop everything and finish it.
And while I know you all loved The Help, honestly, I sensed that it was going to take emotional engagement that I couldn't afford in the week left on the library check out. I just got this impression that it's the kind of book that I would need/want to hunker down and embrace and I didn't want to cheat the experience. Does that make sense?
So, I'll be getting back in line for both of those books. As soon as they call my number at the library.
The Bible — in 90 Days
But, I have been reading, honest. For one, I've embarked on an interesting reading challenge. Last week I started reading through the Bible — in 90 Days. My friend Amy is hosting it on Mom's Toolbox and now, one week into it, I find that I'm caught up! Yeah! I didn't think I had it in me to stick to it.
I'm finding that it really only takes about 40 minutes everyday to complete the reading. And I'm enjoying it — except for certain very long passages of Leviticus. I'm seeing things that I didn't see before when I've read those same sections spread out over weeks and months.
While I didn't buy the Bible that is divided into the readings, I am using the bookmark to keep track. I think what is also helping is that we have a wide margin Bible. It's designed for notetakers, but what I like about it is that the text is all in one column, making it easier to read — more like a novel.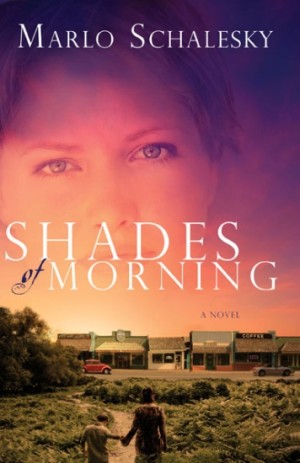 Shades of Morning
I also dug into this book over the last month. I haven't participated in many blog book tours recently. But, believe it or not, my sister's friend is married to the brother of the husband of the author of this book. (Hi Jill!) I recognized the family name and figured I'd give it a go. And while I haven't read much in the way of contemporary Christian fiction, I was intrigued by the story line of Shades of Morning by Marlo Schalesky.
The main character Marnie has run from her past, from her family, from the guy she loved and would have married. She makes a new life in apparent anonymity only to have that new life interrupted by her sister's death and her "inheritance" of a nephew she never knew existed.
Despite a few threads that didn't get sewn up by the end, I was sucked in by the story, by the mystery involved, and I was freshly reminded of God's goodness in redeeming us and washing us clean when we choose the wrong thing. Be prepared to cry and be prepared to neglect the breakfast dishes should you pick up this book.
Read any good books lately?
Share on your blog what you've been reading and bring the link back here. OR just tell us in the comments. Booking It is proving to be a great source of book recommendations for me. I hope it is for you, too.