Booking It: The June Update
As an Amazon Associate I earn from qualifying purchases. For more details, please see our disclosure policy.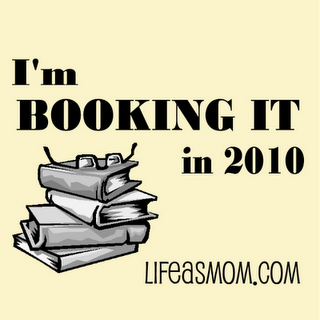 Reading is a way for us to learn about our world, ourselves, and the kind of people we want to become. It's a way to share experiences with others. Reading aloud to our children or talking about what we've read with friends is a way for us to  see how other people think and interpret words.
And it can help us grow as moms and as women.
Since January we've been talking about being more intentional in our reading and sharing what we've read. I've found some great books thanks to my readers. The Guernsey Literary and Potato Peel Pie Society is probably the best book I've read all year, and I wouldn't have ever heard about it, if I wasn't "booking it" with you all. Thanks for reading along with me!
So, read any good books lately?
This past month, I've started several books and finished two. Not the best progress, but life has been busy. I'm hoping that our upcoming out-of-towner will afford me a little more time for reading. The FishChicks loves to feed Grampa's horses, so I think they'll be with him in the stable all weekend long. However, I thoroughly enjoyed the books that I did complete.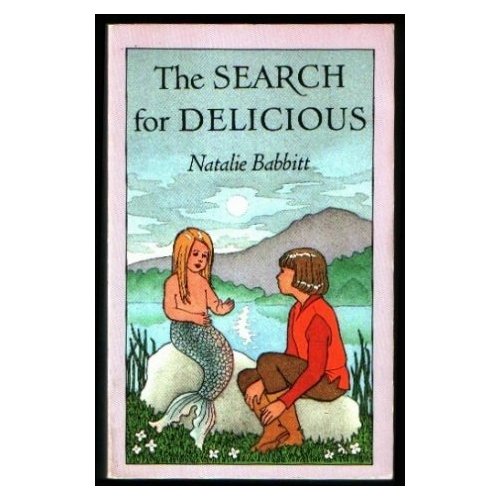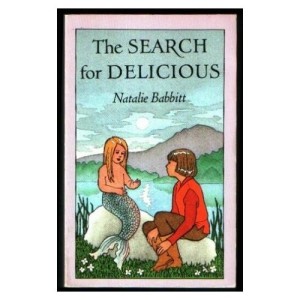 Great Family Read Aloud
The Search for Delicious by Natalie Babbitt is a children's novel that Carrie recommended awhile back. I love it that she shares books for kids. I was a total bookworm as a child, but somehow I missed so many stories that are considered classics. I'm not really sure how that happened.
Maybe it was a little too much Trixie Belden.
So, I'm making up for lost time. I still read them by myself and then share them with the kids. Or, I start out reading them to the kids and I get hooked and I read ahead, something I won't let them do.
Ha! How's that for inconsistent parenting?
The Search for Delicious is a delightful book, set in olden days of kings, castles, and messengers. The king's prime minister decides to make a dictionary. But, he doesn't use definitions, he uses metaphors and analogies to define words. (Great book for discussing grammar, this is!)
For instance, he defines bulky as "a big bag of boxes." The king and his court have no problem with the A's, B's, and C's. However, delicious throws them into turmoil. No one can agree on the meaning of delicious and the result is a debate that threatens to tear apart the kingdom.
Obviously, a wonderful springboard for discussing words and foolishness with your children. I'm reading it to the FishKids right now and everyone is enjoying it. And, yes, FishBoy13 has already read ahead.
An Encouragement Towards Consistency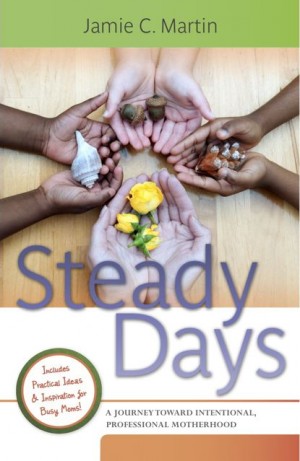 Steady Days: A Journey Toward Intentional, Professional Motherhood by Jamie Martin was an encouragement to me, just the right shot in the arm that I needed to reorganize my days. Despite all my planning sheets, I can very easily get kicked out of orbit. An illness, house guests, or a few too many bad days in a row can definitely knock me off my game.
Receiving a review copy of this book came at just the right moment — when I needed to get back on track.
Jamie's message to moms is clear: approach parenting with the same purpose and priority as you would any other career. Amen.
The quick-read chapters in this book are designed to inspire you toward being more intentional in your life as MOM: establish routines, develop traditions, remember the goal, and redeem the days. Steady Days is about giving your children consistency and a grounded place to call home. That is huge motivation for me to follow through on things. Oh my!
Some might confuse Jamie's intentionality with a regimented lifestyle. Certainly, hers sounds like an ordered household that might intimidate those with looser habits and routines. But, this works for her and her family and she clarifies that at the outset. She is very quick to say, "This works for us. Find what works for you."
That, after all is the beauty of sharing our mothering experiences. While we might not do it exactly like the girl next door, we can learn from one another and then tweak it to fit our own personalities and families.
I was personally very encouraged by reading this book. It brought me back to the days of having "just preschoolers and babies" and reminded me of the different routines and activities we did each week, routines that my current littles have missed out on since I've also got school age kids and a teenager.
(If you'd like to win a copy of Steady Days, pop back later today to enter a great giveaway!)
So, read any good books lately?
Share your recent reading in the comments section below or bring the permalink from your post over here. Don't forget to link to my post so that your readers know where our little book club is meeting.