Booking It with Mandi Ehman, Kristen Welch, and Andrew Peterson
As an Amazon Associate I earn from qualifying purchases. For more details, please see our disclosure policy.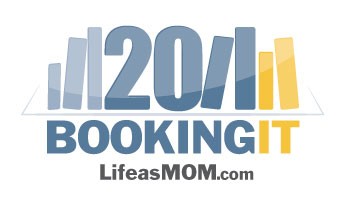 Are you Booking It this year? Yesterday we discussed the "assigned" reading of the month, The Pilgrim's Progress by John Bunyan. Today we're sharing all the reading we've done over the last month.
I'm actually surprised at how much reading I did. I credit a lot of it to owning a Kindle. Not only does the Kindle make it very easy to carry many books around with me, but it also keeps track of my place in my reading as well as shows me my progress through the book. Looking at the bottom of the screen to see that I'm 20% finished is much less daunting than seeing that I have 100's of pages until the end. And sometimes the reading goes faster than I expected.
An added bonus is that I'm not having to wait for the library to get free books or pay for books to own. Almost everything that I've downloaded to the Kindle has been absolutely free. Cool!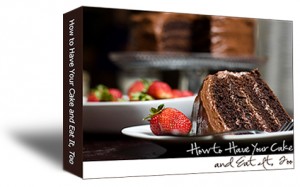 How to Have Your Cake and Eat It, Too
Last month I told you about my friend Mandi's book on balance and being a work-at-home mom: How to Have Your Cake and Eat It, Too.
This was a very timely book for me. I quit full-time "work" fourteen years ago when my first child was born. And for the bulk of these past years, I have focused solely on home and children and been quite happy to do so.
Over the last year or two, however, I've had writing opportunities come my way that hubs and I both thought would be good to pursue. My childhood dream was to be a writer. And so, I've become a work-at-home mom. It's been a new journey and one that has surprised me in many ways.
That said, I've appreciated the insights Mandi has shared in pursuing your passions and still being an intentional mother.
Per Laura's suggestion last month, I emailed my pdf copy of the book to my kindle so that I could take it with me. While the print was a little tinier than I had expected on the Kindle, it was great to be able to read it anywhere I pleased.
Don't Make Me Come Up There!
Don't Make Me Come Up There by Kristen Welch was a book that I was able to download from Kindle. What a great read! I laughed out loud, many, many times. I cried, too.
While Kristen's blog has been there for the taking, I've not been a regular reader until very recently. Apparently, I've been missing out on a wealth of depth and understanding and compassion. I really enjoyed Kristen's devotional for moms. Two thumbs up. And I look forward to following her return trip to Kenya.
(By the way, all the proceeds from her book and blog go to Mercy House, a pregnancy care center for young girls in Africa.)
Update: 6/11 – 8 am: Please pray for Kristen. I just found out that she was hospitalized last night with severe kidney issues. They are supposed to leave for Africa this afternoon.
The Monster in the Hollows

The Monster in the Hollows by Andrew Peterson was an amazing ride. I read through it basically twice, once ahead of my children and then once with them. Yes, I read ahead. That's considered almost a sin at our house, but I did.
And I'd do it again.
Can't recommend this series of books enough. At first glance, they are children's books. But, can I just say that FishPapa, who generally scorns fiction of all kinds, stayed up late on a number of occasions, reading the first two books? 'Nuf said.
You can read my recent review of it here.
What have YOU been reading lately?
Disclosure: I received review copies of both How to Have Your Cake and Eat It, Too and The Monster in the Hollows by Andrew Peterson. However, I truly believe they are both great books. My opinions are my own.