Booking It with Mansfield Park
As an Amazon Associate I earn from qualifying purchases. For more details, please see our disclosure policy.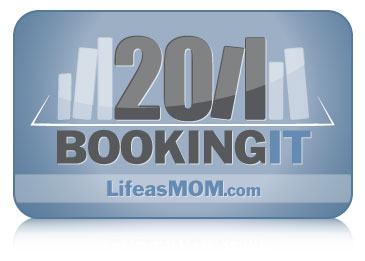 This year we're Booking It on LifeasMOM. It's an online book club designed to get you off the computer, phone, and boob tube and into a book. Reading is an adventure! You learned this long ago. But, in our older years, it is tempting to forget.
On the 10th of each month, we're discussing an assigned book, one of the Eleven List. On the 11th there's a link up opportunity to share all your reading of the past month. For the past few weeks we've journeyed to 19th century England.
Mansfield Park
This month's assigned reading for Booking It was one of Jane Austen's lesser known books, Mansfield Park. In many ways, it's one of my favorites. While the "happy couple" do not have heated arguments nor passionate confessions of love for one another, it's a sweet tale of goodness and deception, of being overlooked and being recognized, of cowing to society's norms and relinquishing oneself to inner conviction despite what the world may say.
Fanny Price, our quiet, humble heroine is the unlucky second child in a large, poor family. In a desperate attempt to make life easier for herself, her mother beseeches her estranged sisters to take some of her children off her overworked hands. The sisters "made better marriages" and are better situated to offer financial, and therefore, social, assistance.
She is taken in by her aunt and uncle, Lord and Lady Bertram. She is raised as the youngest child in a home with her older four cousins, two boys and two girls. Her second aunt, Mrs. Norris, makes sure that over the next decade, Fanny remembers her place. She is not to be recognized, she is not to be exalted, she is not to be favored in any way of her cousins.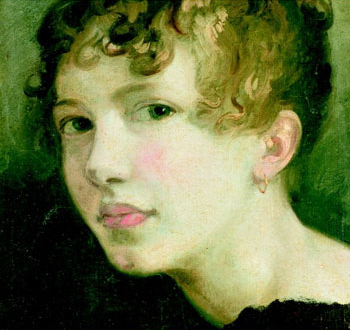 Understanding Fanny
One might think Fanny a wimp for not standing up for herself. Yet, really, in her society, she doesn't have a lot of options. Through the course of the book we see that she grows in confidence, that she sticks to her convictions despite the tide of popular opinion, that she really is stronger than most anyone thinks she us. And most importantly, that in the end, she is acknowledged for the strength of character that she possesses.
Each of us can remember a time when she was overlooked or ignored, mistreated, or misunderstood by those around her. And that's where we understand Fanny's predicament — and want desperately for it to change. I think that it is this quality in her situation that originally drew me to her as one of my favorite Austen heroines.
I think I read one Austen book as a teenager and then quickly forgot about good ole' Jane. It wasn't until after I married and had kids that I ventured through all the Austen books. And I am a fan. To put it mildly.
Mansfield Park does not have the passionate professions of affection that are present in Emma or Pride and Prejudice, but it has a endearing and redeeming focus on conviction, goodness and virtue. Somethings we could use a little more in this day and age.
What did YOU think?
See ya in the comments as we chat about Fanny Price, Jane Austen, and love stories. Feel free to share the link to your review of Mansfield Park. Tomorrow we'll link up all reading progress.
Next month's assigned reading: Artisan Bread in Five Minutes a Day: The Discovery That Revolutionizes Home Baking by Jeff Hertzberg and Zoe Francois. Try to read the front matter and test at least three recipes.