Booking It with the French Lady (October Check-In)
As an Amazon Associate I earn from qualifying purchases. For more details, please see our disclosure policy.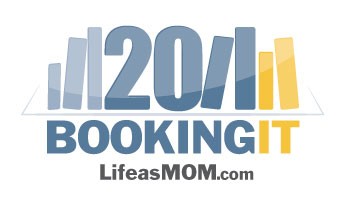 Are you Booking It this year? Yesterday we discussed the "assigned" reading of the month, Not Your Mother's Casseroles by Faith Durand.
Today, we're sharing all the other books we've read over the last month. I've got some great reads to share from the French Lady.
The French Lady
My husband has a lot on his mind. So, if I tell him potatoes are $1.50 per 10-pound bag, he may share my joy at a good sale (or fake it really well) and then forget the information. The same is true for some of the books or blogs I read. I have pseudonyms for some of my favorites so that he can track with me and know who I'm talking about when I share some interesting tidbit.
This past month, I dived into a set of books by the French Lady.
OK, that's not really her name. Her real name is Mireille Guiliano, author of a number of books about French and American culture, business, fashion, and food.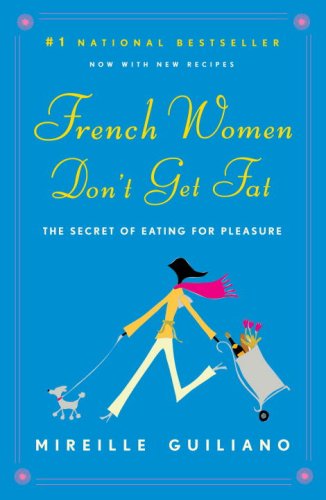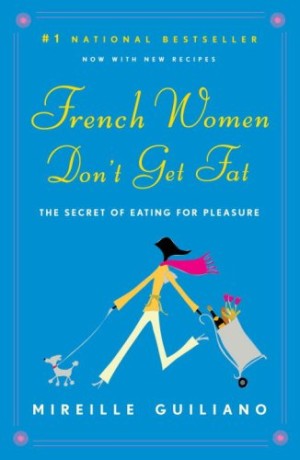 I first read French Women Don't Get Fat years ago. While I don't really love the title– too generalizing — I did love the humor and honesty that came shining through. I lived in France for a year, and many of her observations matched what I saw or heard from the French people I met. I reviewed French Women Don't Get Fat awhile back.
Recently I saw the French Women Don't Get Fat Cookbook at the library and that piqued my interest in the other books she had written. Almost the same week, her publisher wrote me asking if I'd like to review her two latest books. I seriously wondered if they had hacked into my library account as I had either checked out or reserved all four of her books:

The Overall Message
I have read or reread these four books over the last few weeks, referring to The French Lady several times in my talks with hubs.
I think I would rank Ms. Guiliano's food writings as some of the major ideas to inform my eating habits. Enjoying good food and identifying levels of satiety are two of my goals for food, cooking, and eating. Much of what she says really resonates with me about healthful eating and enjoying good things in moderation.
While I might not cook all her recipes, they've served as inspiration for making my own versions of similar dishes.
One of my favorite books in my recent reread was Women, Work, and the Art of Savoir Faire. Ms Guiliano was the CEO of Veuve-Cliquot, a Champagne company. An older, experienced woman who broke some barriers when it came to business she offers advice to women (and men) about business sense and sensibility. As a work-at-home mom and the mother of future workers, I appreciated a lot of what she had to say, often quoting it to hubs.
She does get a little sexist in her assertions that women are better workers than men. As the mother of four boys, I hope that this is not true. I expect my boys to be responsible workers — at home and after.
If you're new to her books, I suggest the first book first. But, you can certainly pick up any one of them and enjoy the ride.
Win a book!
I have copies of Women, Work, and the Art of Savoir Faire as well as The French Women Don't Get Fat Cookbook to give away,  courtesy of Atria books. Two winners, one book each.
To Enter:

Leave a comment on this post, telling us what you've been reading lately.
As always, feel free to link up your Booking It post as well.
This giveaway will be open until Sunday, October 16, 2011 at 8 pm PST. Winners will be chosen at random and notified via email. Please respond within 48 hours to claim your prize.
Disclosure: I have been provided with review copies of the two books being given away. However, my opinions are entirely my own and I have not been paid to publish positive comments.