Booking It with The Pilgrim's Progress
As an Amazon Associate I earn from qualifying purchases. For more details, please see our disclosure policy.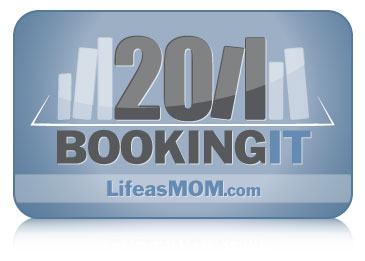 This year we're Booking It on LifeasMOM. It's an online book club designed to get you off the computer, phone, and boob tube and into a book. Reading is an adventure! You learned this long ago. But, in our older years, it is tempting to forget.
On the 10th of each month, we're discussing an assigned book, one of the Eleven List. On the 11th there's a link up opportunity to share all your reading of the past month.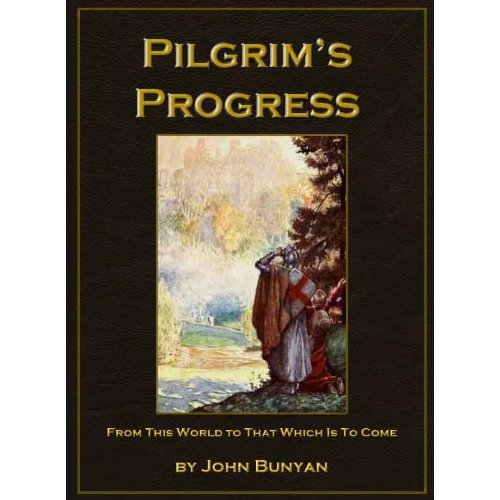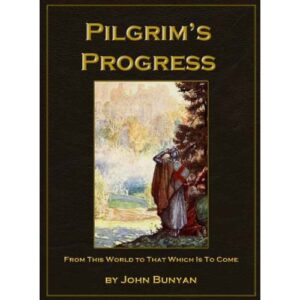 This month's assigned reading was the classic John Bunyan allegory, The Pilgrim's Progress. In all my years of literature classes, this book was never required. I was a childhood fan of Little Women, and though Bunyan's book plays a big role in that book, I never hunted it down. And while I had read the children's adaptation, Dangerous Journey, to my kids, I had never tackled "the real deal" before.
And to be honest, I was a little intimidated. The version I downloaded from Kindle included a very lengthy (and boring) Introduction and it went on for so long, I wondered if that was the book. Thankful to use the forward button, I skipped the rest of it, and jumped into the story.
Yea, though I skip introductions and forsake thy reading of directions, I shall conquer this book.
And I did.
Small Bites
One of the reasons that I am comfortable with my children reading adaptations of classic books is that it helps lay a foundation for them to understand the work in greater detail later in life. My own reading of The Pilgrim's Progress this month confirmed this. Though the older English is not difficult, I think my journey with Christian was made easier since I knew the basic outline of the story before hand.
The story tells the tale of Christian and how he comes to faith in Jesus and journeys to the Celestial City, facing trials, tribulations, and enemies along the way. Allegorical in nature, the tale takes place in a few days or weeks, though we know that a christian's journey takes a lifetime.
In his travels, the main character, Christian, meets all kinds of people, good and bad. There are those who love the Lord of the Celestial City and those who are His enemies.
In my reading I realized that it's all too easy to think, I'm so glad I'm not Sloth, Talkative, or Pliable. I've known people like that. They were total jerks.
Isn't that how it is? We see a distasteful character and are so glad that we're not like them. Or they remind us of someone else and we get a little snitty.
And then we think about it and see the cold, hard truth. In actuality, I've been each of those people at some point in my life.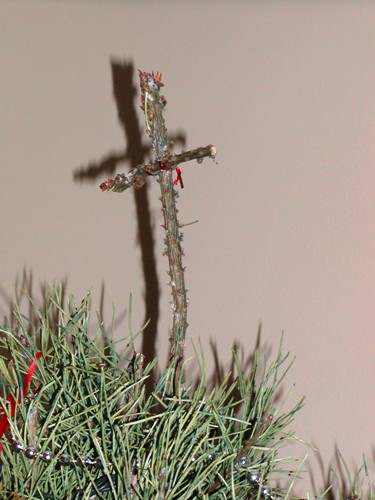 But God…
But God is at work changing me, making me more into the image of His Son, granting me victory over my weaknesses, because of who He is.
And I think Bunyan overlooks some of that in Christian's tale. Bunyan focuses on sin and repentance, but perhaps he doesn't emphasize enough the beauty of the burden falling off Christian's back.
Christian's journey is a hard one, like the life of a believer often is. But, there is great joy, knowing that we are children of the king.
I didn't see so much of that in this book. Instead, I got a sense of dread and contrition while reading of Christian's journey. Is the Christian walk devoid of joy? Absolutely not. But, I don't know that we see that in this book.
Reading Too Much Into It?
Yeah, that's what hubs said. So, I'm taking things with a grain of salt.
It's a good book, and I can see lots of wonderfully drawn parallels between story and reality. But, that is the thing to remember. This is story. It's not the Bible. It's an allegory. It's not meant to be a perfect picture of God's world. Bunyan's life, experience, and time within history are very different than mine, and so how he processed truth into story will also be different.
What did YOU think?
Tomorrow we'll talk about all kinds of books, but today, share your thoughts or links on The Pilgrim's Progress.