Books I Read in 2020
As an Amazon Associate I earn from qualifying purchases. For more details, please see our disclosure policy.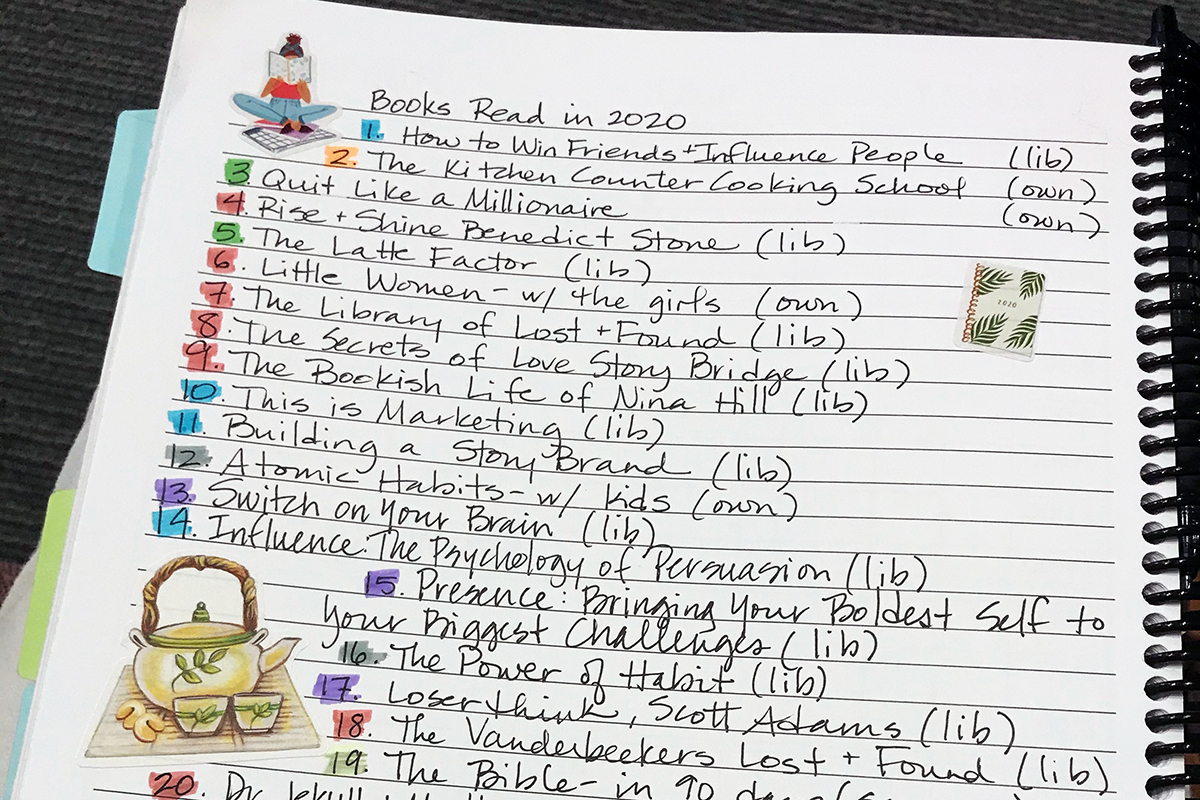 I've always been a reader, but over the years my reading habit has ebbed and flowed.
Surely, there were days (months? years?) when reading came in snatches or late at night when I sacrificed sleep for a few moments alone and lost in a book. Other seasons have offered more time for intentional reading.
One would think that a pandemic year, spent mostly at home, would have afforded me more time to read, not less. But, that wasn't the case.
While some family members gained a lot of free time with their outside activities being curtailed, I lost it. There were more meals to make, more things to do.
Reading fell by the wayside.
All the same, I did have a goal to read twenty books this year. I made the goal in June, funnily enough. And then forgot it.
But, I hit the goal all the same. In fact, with my last few reads, I surpassed it. And in the writing of this post, remembered two that I hadn't written in my log.
So, I ended up with 26 reads for 2020!
Books I read in 2020
My interests are fairly eclectic. I am a Christian, homeschool mom who works from home in the food industry, so you can imagine the range of my brain. It goes hither and yon at all hours of the day.
Next year I might plan more varied books to read, maybe not. What I ended up reading this year largely depended on what was available for free from the library and what kind of mood I was in when the book became available.
Here are the books I read in 2020. I've only included books I completed. There were a fair handful that I started but abandoned or had to return to the library.
I hope you find one or two that will be helpful to you as well.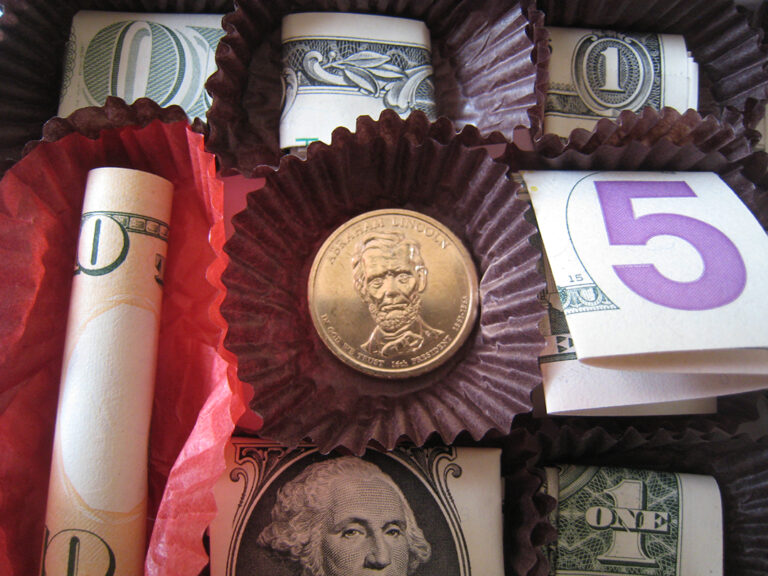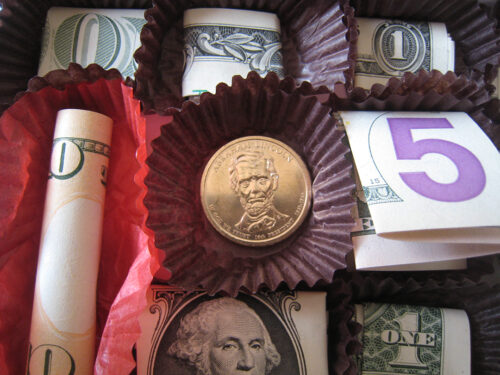 Personal Finance Books
Neither of these were books targeted toward someone of my age, but I found them helpful, especially as I'm probably still a little immature when it comes to personal finance and investing.
While we've been debt-free for more than ten years, it's taken us awhile to get as intense or as educated about retirement investing.
Quit Like a Millionaire by Kristy Shen and Bryce Leung
This book unpacks the basics of the FIRE (Financial Independence Retire Early) movement and crunches the numbers so that you can see what you'd really need to save and invest in order to retire comfortably. The books was an easy read, but I knew the main author's voice would grate on my husband, so unfortunately, it may for you, too.
My basic takeaway was that while we won't retire early (we're 48 and 57 now), we still have a chance to retire comfortably, especially if we step up our savings rate, something we should be able to do over the next ten years as more kids graduate from college and move away.
Click to learn more about Quit Like a Millionaire.
The Latte Factor by David Back and John David Mann
Another really easy read, this is more an allegory rather than a how-to. It tells the story of one young woman's struggle to learn how to live, save, and invest in a way that young people could definitely understand.
It was a good refresh to read, but also a tool to add to my toolbox for my kids to read as they grow.
Click to learn more about The Latte Factor.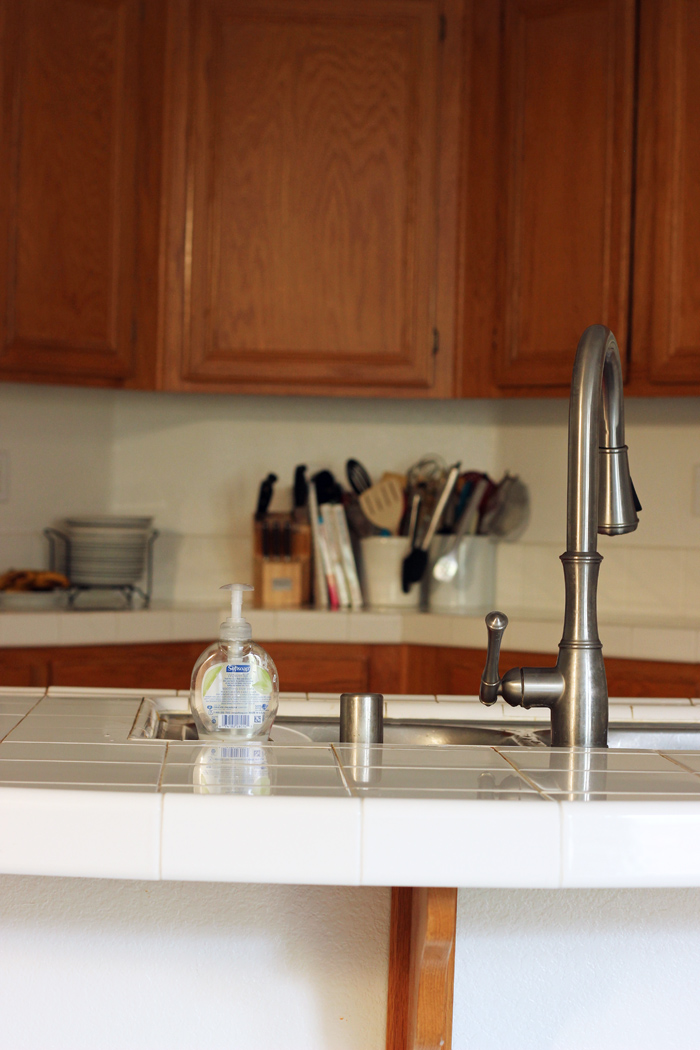 Food & Cooking Books
The Kitchen Counter Cooking School by Kat Flynn
The Kitchen Counter Cooking School is a regular reread of mine, and required reading for the high schoolers in our homeschool. Kat Flynn is a writer and graduate of the Cordon Bleu in Paris. Not wanting to take a position as a chef, she instead chose to teach novice cooks how to cook for themselves. This book tells their story and what they learned.
From carving a chicken to making homemade bread, the nine cooks learn so much, and readers learn along side them. If you want to do the same, this is a must-read.
Click to learn more about The Kitchen Counter Cooking School.
You Can Drop It by Ilana Muhlstein
Many of you know that I lost over 20 pounds in 2019. The system outlined in this book is the one I used for weight loss last year. I had to google and watch a lot of IG videos to get the same info you can find in this book.
I have mixed feelings about the book as a whole because the author has clearly been groomed by the Beach Body organization. When I first started following her on IG, her message was a lot more straightforward without a lot of product pushing or diet culture talk. In reading the book, you can tell that a BB editor must have gone through inserting [PLUG FOR SHAKEOLOGY] here and there.
That said, the 2BMindset method does work. This book outlines everything you need to know.
Just know that you don't need to buy any BB products to lose weight. I certainly didn't.
Click here to learn more about You Can Drop It.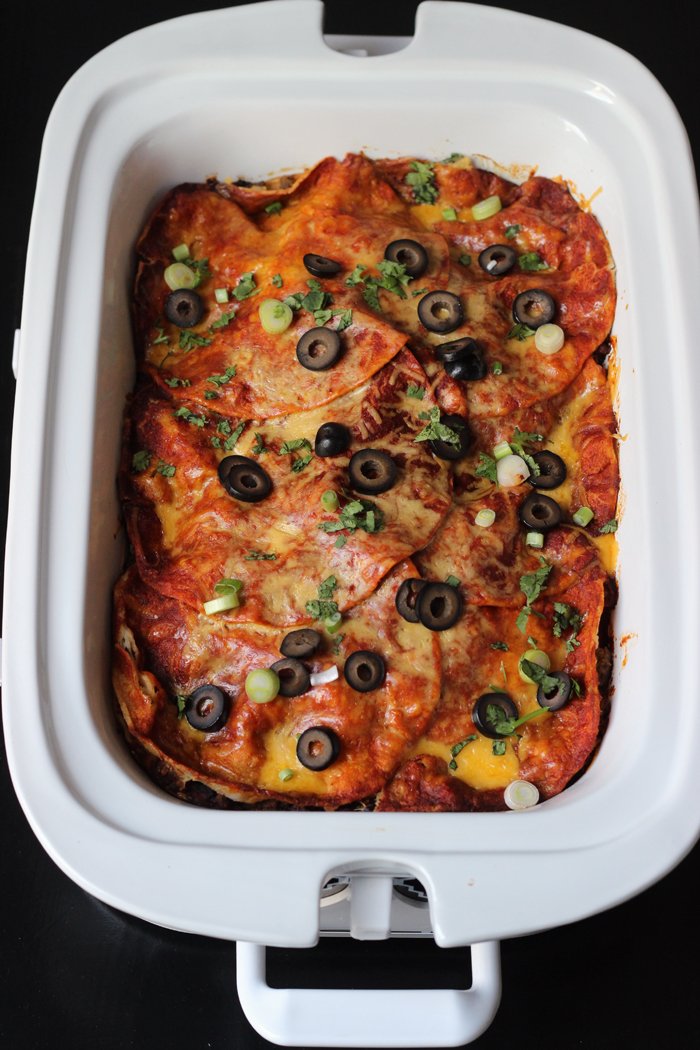 The Complete Slow Cooker by America's Test Kitchen
I don't use cookbooks too much anymore, as I'm so busy creating my own recipes in the kitchen. However, when I want to learn a new strategy or method, cookbooks are my favorite way to do it. They tend to be more carefully researched and tested than random blogs you find on Pinterest.
When I was embarking on Crocktoberfest earlier this year, I checked out this book from America's Test Kitchen. While I didn't cook any of their recipes, I did examine their cooking techniques and expanded by slow cooking horizons by trying some of them out. If you're wanting to do the same, this is a good starting point.
Click here to learn more about The Complete Slow Cooker.
The Mediterranean Table by Sonoma Press
We are planning our next big European trip for 2022. I'll turn FIFTY that year so, providing the virus issues are under control, we're hoping to take at least three kids (and possibly have the others meet us!) to the Mediterranean, specifically Spain, France, and Italy.
I checked out this book from the library and found quite a few recipes that I want to try. We won't get to travel anytime soon, but we can practice and prepare.
Click here to learn more about The Mediterranean Table.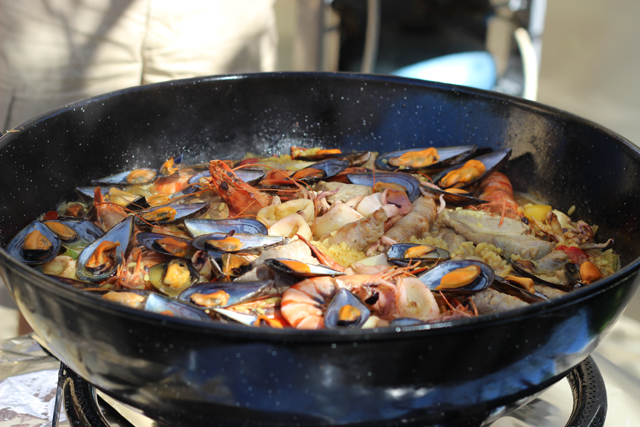 Fiction Books for My Own Pleasure
Years ago, I read (and loved!) The Curious Charms of Arthur Pepper by the same author. Since her stories take place in England, and I love England, reading some novels was a nice switch from binge-watching old BBC shows on Amazon. Phaedra Patrick novels make up the majority of the fiction I read this year.
Rise and Shine Benedict Stone by Phaedra Patrick
Benedict Stone is a jeweler who's lost his mojo and his brother, as well as in the process of losing his wife. Through a wayward niece and the stories behind gemstones, he learns a lot.
It's a sweet, quick read.
Click here to learn more about Rise and Shine, Benedict Stone.
The Library of Lost and Found by Phaedra Patrick
Martha is a wanna-be librarian who does everything for everyone else, with very little reward or acknowledged. One day she finds a book inscribed to her from her grandmother. Only the date is after the death of her grandmother.
She investigates and finds not only the truth, but also herself.
Click here to learn more about The Library of Lost and Found.
The Secrets of Love Story Bridge by Phaedra Patrick
Mitchell's job is to cut padlocks off a bridge. One day a woman jumps off the bridge and he jumps in to save her. This mystery woman presents him with a mystery, one that her sister Liza wants to solve.
A little cheesy, but a fun read.
Click here to learn more about The Secrets of Love Story Bridge.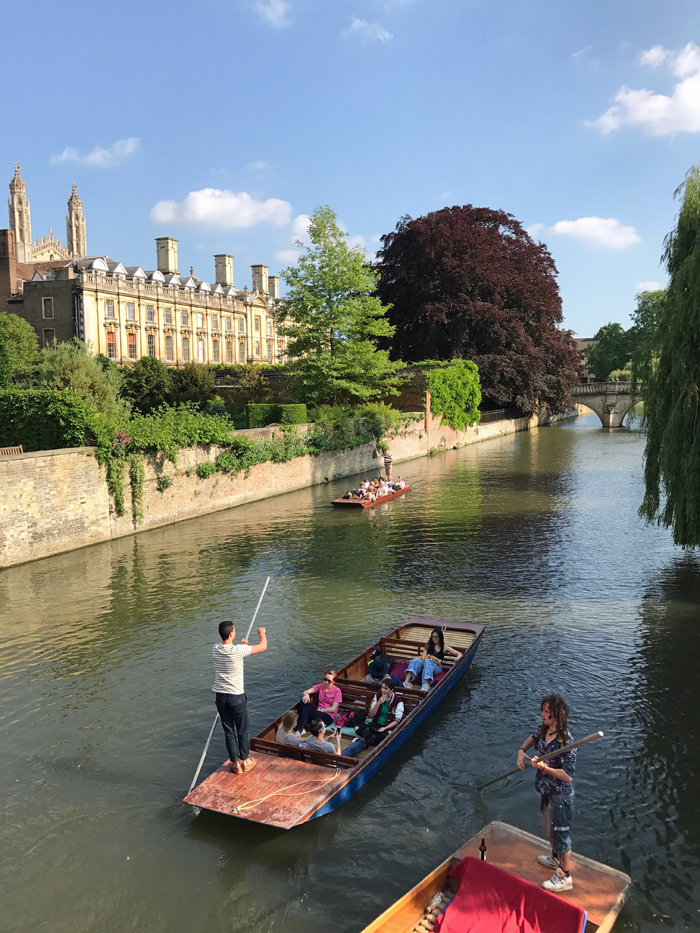 The Bookish Life of Nina Hill by Abbi Waxman
For some reason I thought my friend Jules recommended this book. So I kept reading even though it was much more like a cheap soap opera than I would have liked.
Turns out Jules did not recommend it, and neither do I. Not sure why it has almost five stars on Amazon.
Click here to learn more about The Bookish Life of Nina Hill.
Redeeming Love by Francine Rivers
Jules did recommend this, and while I was skeptical — I remember my mom and her friends reading romance novels in the 70s with Francine Rivers' name throughout — the foreword by the publisher Multnomah, a Christian brand, convinced me to give it a try.
One of the things that the publisher said was that this book, a retelling of the book of Hosea, is known for helping people love their spouses more after reading it. I can see why.
It just might be one of my new favorite books.
Click here to learn more about Redeeming Love.
The Masterpiece by Francine Rivers
I was on a roll after reading Redeeming Love and wondered if Rivers could strike gold twice. The Masterpiece is a contemporary Christian love story. A little bit cheesy, a little too much Christianese, but I still enjoyed it, and think of different scenes from time to time, so it was certainly memorable.
Click here to learn more about The Masterpiece.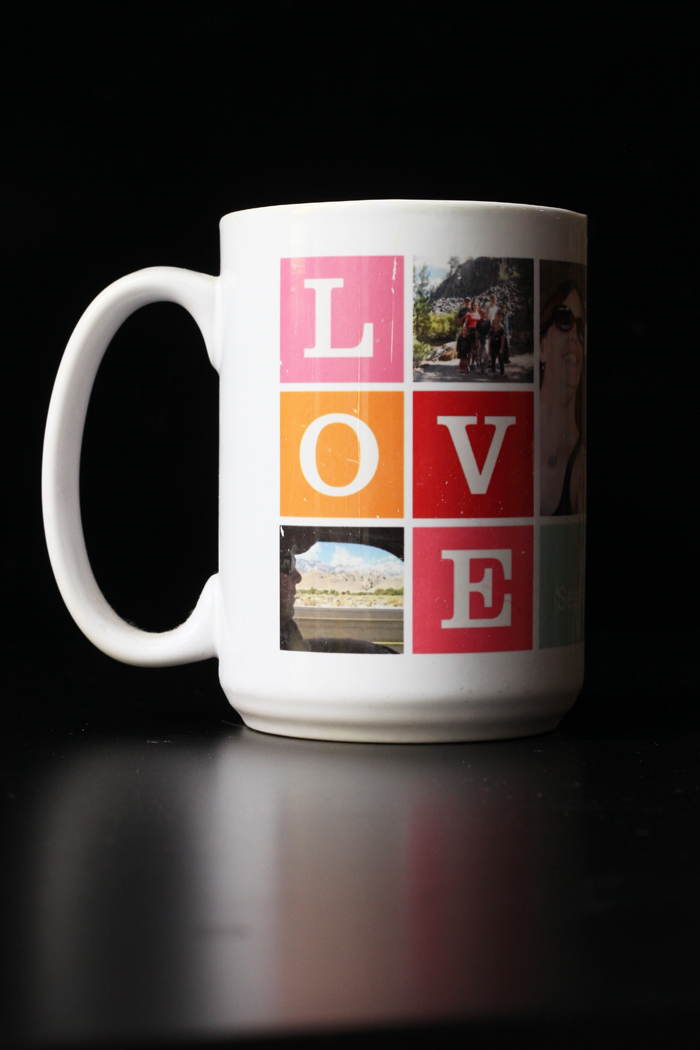 Fiction Books for Everyone
Little Women by Louisa May Alcott
My girls and I started Little Women years ago but never got through it. With the arrival of lockdown and a new Little Women movie available for streaming, we powered through — and of course cried in all the regular places.
Bonus: the new movie retells it in a really interesting way. My eldest daughter (14yo) and I really enjoyed it.
Click here to learn more about Little Women.
The Vanderbeekers Lost and Found by Karina Yan Glaser
This is the fourth book in the Vanderbeekers series, and definitely a tear-jerker. The girls and I read this together and it was a fun ride. If you haven't read the series with your kids, do it soon!
Click here to learn more about The Vanderbeekers.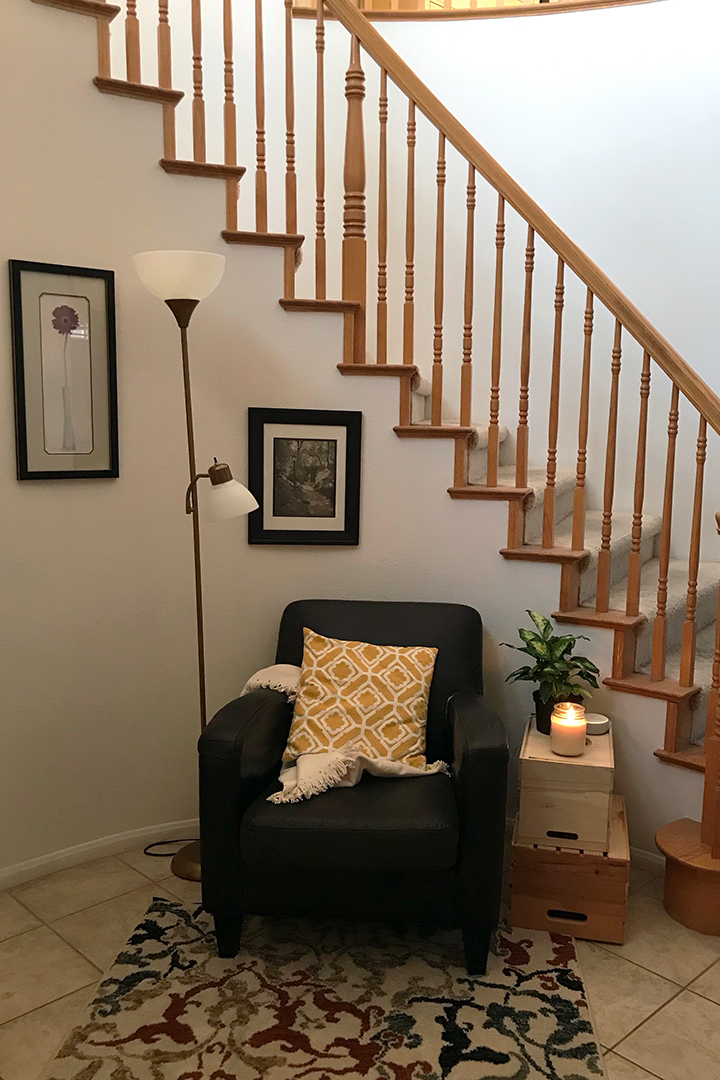 The Strange Case of Dr Jekyll & Mr Hyde by Robert Louis Stevenson
Despite being a lit major in college, I was never required to read this story — until I had a child who whined and complained that she couldn't understand it.
FishChick12 was required to read this for her literature class, so we read it together. It was fun to see her reactions and to know more of the details of the story, beyond what I saw in Scooby Doo as a child.
Click here to learn more about The Strange Case of Dr Jekyll & Mr Hyde.
Business Books for Entrepreneurs
As a small business owner, I'm always trying to improve myself. I set out a goal of reading 1 hr/day of something to grow my business. These business books as well as the psychology and productivity books below are part of that effort.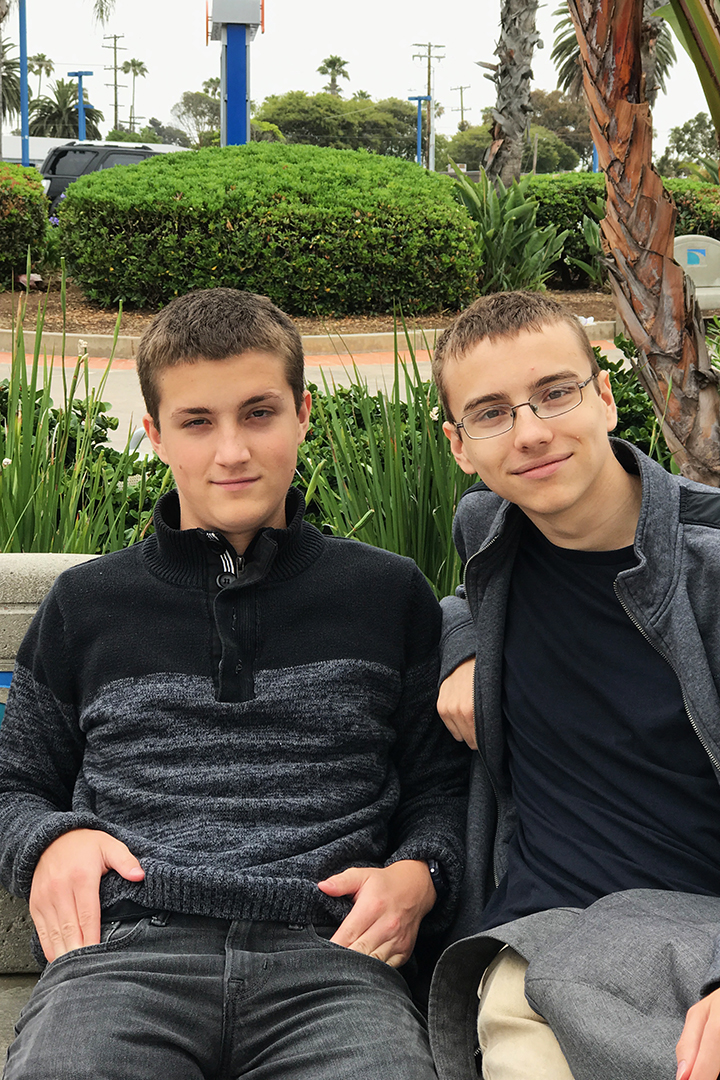 How to Win Friends & Influence People by Dale Carnegie
This is less a book about business and more about how to be a decent person. I really appreciated the simple but important reminders to be kind, know people's names, apologize, etc.
This book is also required reading in our homeschool.
Click here to learn more about How to Win Friends and Influence People.
This is Marketing by Seth Godin
I've read books by Seth Godin before. Few impressed me. This is no exception.
While there were some good take-aways, they're presented more as sound-bytes without much of a thread to connect them.
Click here to learn more about This is Marketing.
Building a Story Brand by Donald Miller
This book had some good basic ideas, but it's filled with up-sells to Donald Miller's very expensive training program. It's a simpler read with some solid takeaways, just be sure to get it from the library instead of buying it.
Click here to learn more about Building a Story Brand.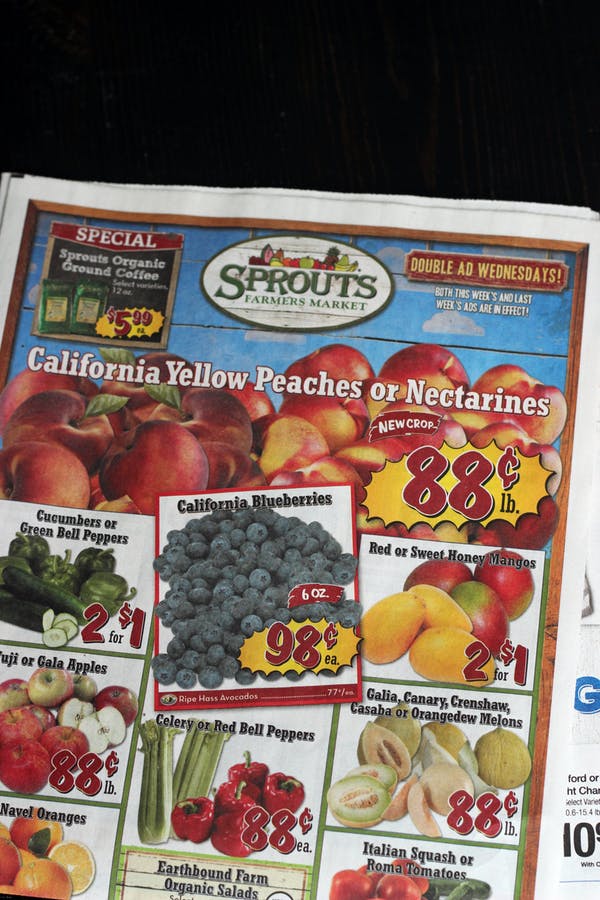 Books about How We Think and Act
Influence: The Psychology of Persuasion by Robert Cialdini
This is considered a classic about the psychology of persuasion and what marketers do to get you to buy their products. It's often recommended to business owners so that they can alter their own strategies and messaging.
I'd say that consumers should read it so that they're aware of how their thoughts and feelings are being manipulated. I checked this book out from the library multiple times before I could slog my way through. I was determined. Not sure how much I've retained as a result.
Click here to learn more about Influence.
Switch on Your Brain by Dr. Caroline Leaf
This book was recommended in the Five Weeks to Abundance course I took last summer. The concept behind the book is fascinating: how we think changes our brain chemistry and even our physical health.
This book is told from a Christian perspective; the author says repeatedly, "Science is catching up with what the Bible has been saying all along."
I love the premise, but I don't think that the how-to part was clear enough or actionable enough to be successful. Her subsequent book, Think, Learn Succeed, looks like it might do that.
Click here to learn more about Switch on Your Brain.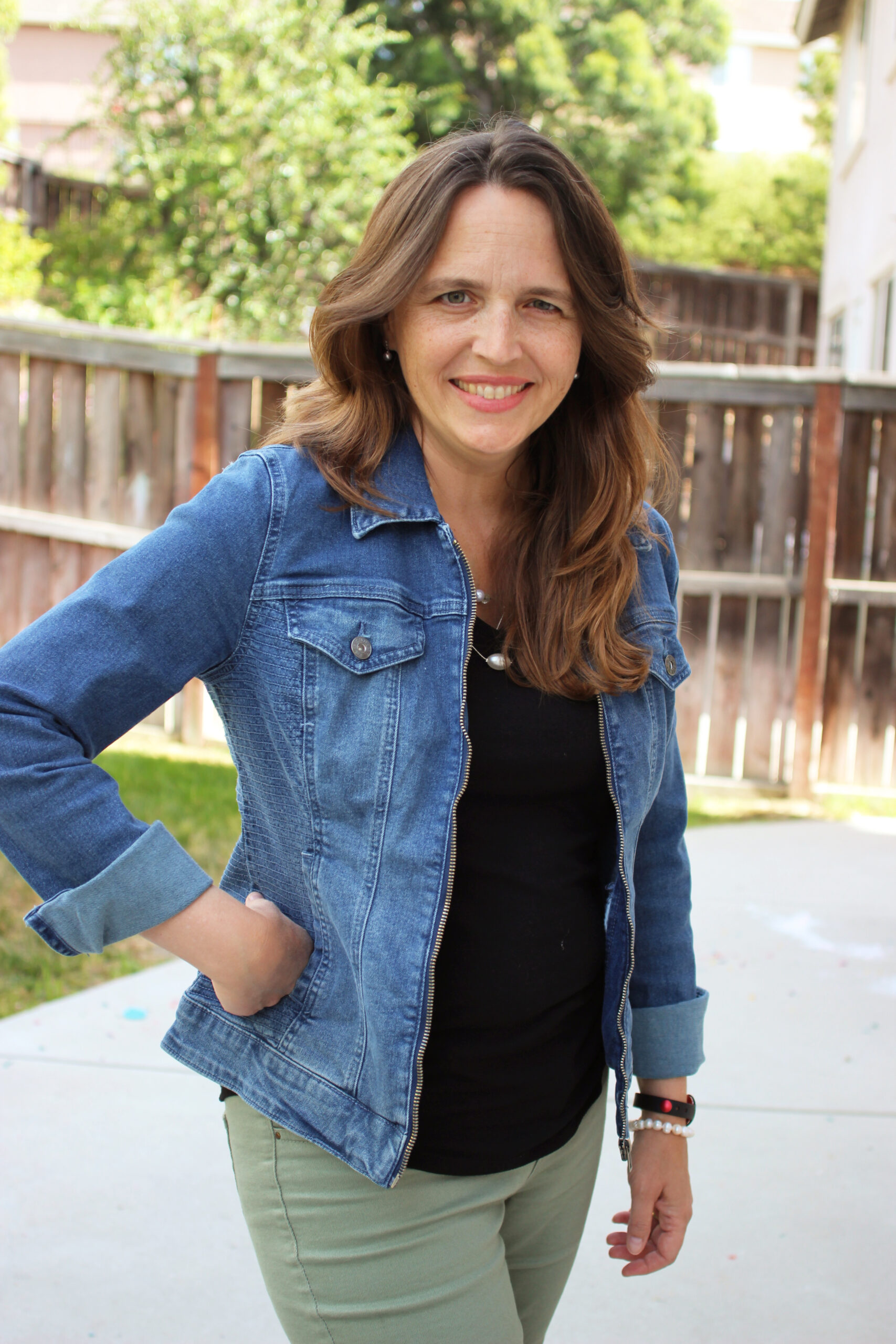 Presence: Bringing Your Boldest Self to Your Biggest Challenges by Amy Cuddy
I can't remember how I heard of this book, but I know the author has a highly-ranked TED talk, so it may be from that.
The message of this book coincides with the Switch On Your Brain message: how we think and act can impact our general health.
For instance, we think that our confidence affects our posture — and it can, but the reverse is also true. Our posture can affect our confidence. This book explores how our body posture, behavior, and mind-set can change us and make us more confident, braver, and able to do more.
Click here to learn more about Presence.
Loserthink: How Untrained Brains are Ruining America by Scott Adams
Listed under political humor, business and professional humor, and self-help and psychology humor on Amazon, Loserthink seems to be misunderstood as another work of satire by cartoonist Scott Adams, the creator of Dilbert. Folks probably forget that comedy is usually based around truth.
Having read several of Adams' books, I know he's more than a cartoonist. He has an MBA and a big business background, is a trained hypnotist, and is followed by major media for his political commentary. A leftist by his own admission, he's got an uncanny way of reading the psychology of today's pundits. This book is a call for us all to think more critically.
Click here to learn more about Loserthink.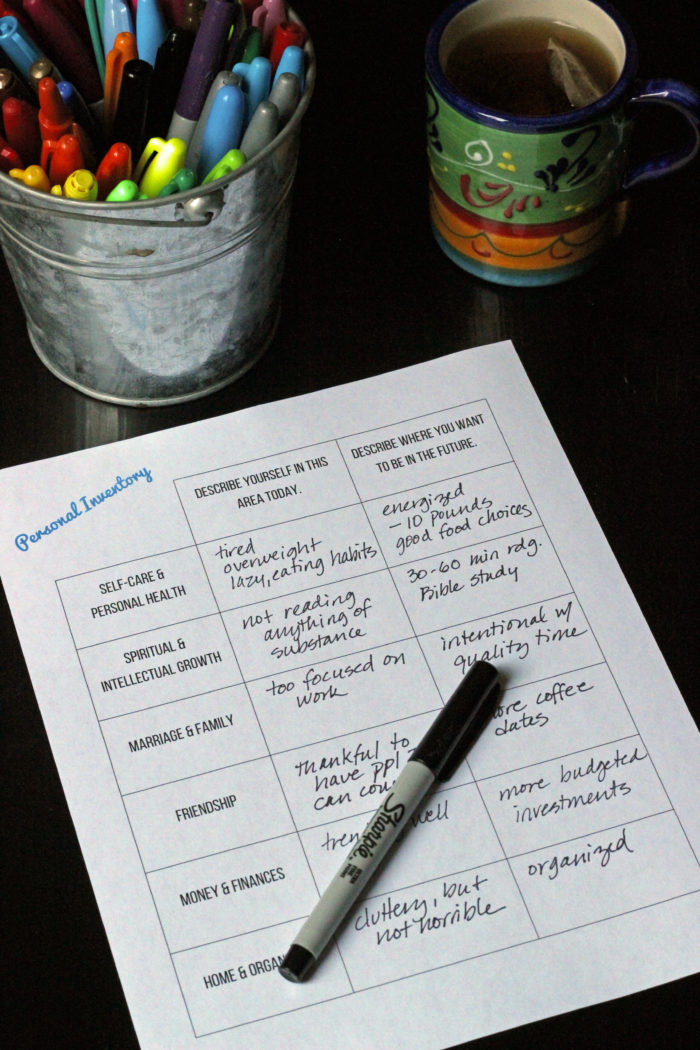 Productivity Books
Atomic Habits by James Clear
Another required read in the Fisher Family homeschool, Atomic Habits is a book I've read several times. It's a great primer on how to build good habits and systems so your life has a better chance of being the way you want it.
Click here to learn more about Atomic Habits.
The Power of Habit by Charles Duhigg
Atomic Habits is the how to, while the Power of Habit is the why do. Another of those books I had to check out multiple times to get through, it's not as easy a read as the James Clear book, though it is a classic in the study of habits.
Click here to learn more about The Power of Habit.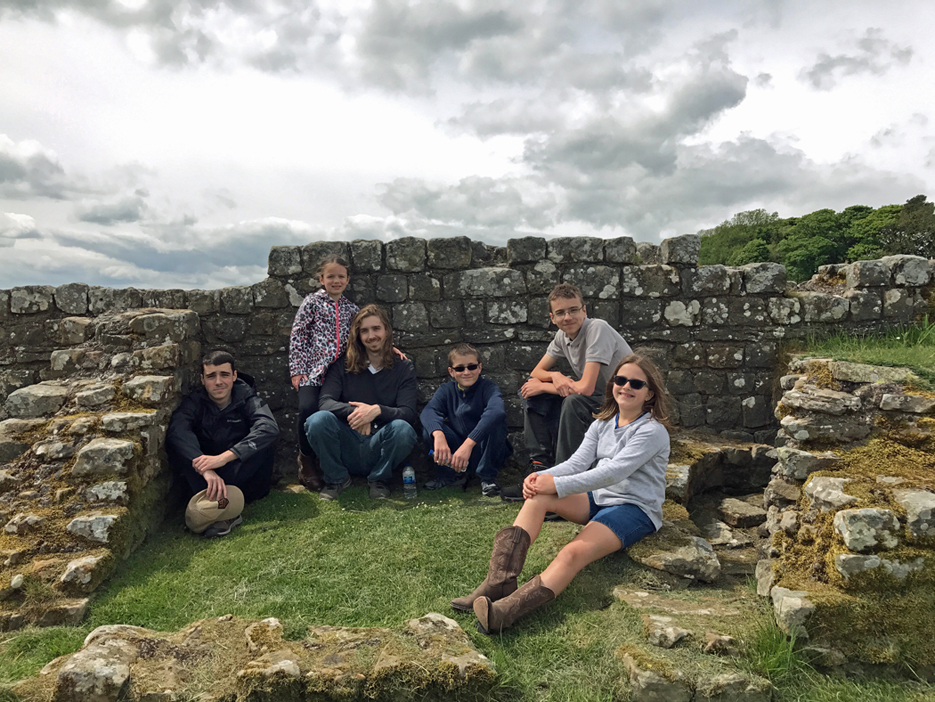 Parenting Books
Adventuring Together by Greta Eskridge
Written by a homeschool mom of four, this is the book I wish I'd had when my kids were little. It's a great primer on getting out and about with your children to explore and build relationships.
Thankfully, we still did those things, but this book would have been a handy reminder. And is.
It's an easy read that you and your kids will definitely benefit from.
Click here to learn more about Adventuring Together.
Books about God
The Bible — in 90 Days
Every school year for the past few years, my kids and I have participated in Community Bible Study. I've got a regular Bible study program to do on a weekly basis fall through spring.
That leaves me with the summer to handle on my own. This past summer, I decided to read the Bible in 90 Days, using the Bible app. It was super fun and interesting!
And I did read the Bible in 90 days! I made it the gateway each morning to using my phone for other purposes. Spend 20-30 minutes reading each morning's passages before any other phone usage. It worked really well and helped set the tone for the day.
I'm tempted to get back to it on a more regular basis now, even though I have my CBS study that needs my attention.
26 Books in 12 Months
So there you have it. I hit my goal and then some. Next year, I'm simmering a more ambitious reading goal. More to follow.
What were some books you enjoyed this year?