Books I Read in March
As an Amazon Associate I earn from qualifying purchases. For more details, please see our disclosure policy.
Looking for some good books to read? Here are the books I read in March. Check out this month's book reviews and share what you've been reading.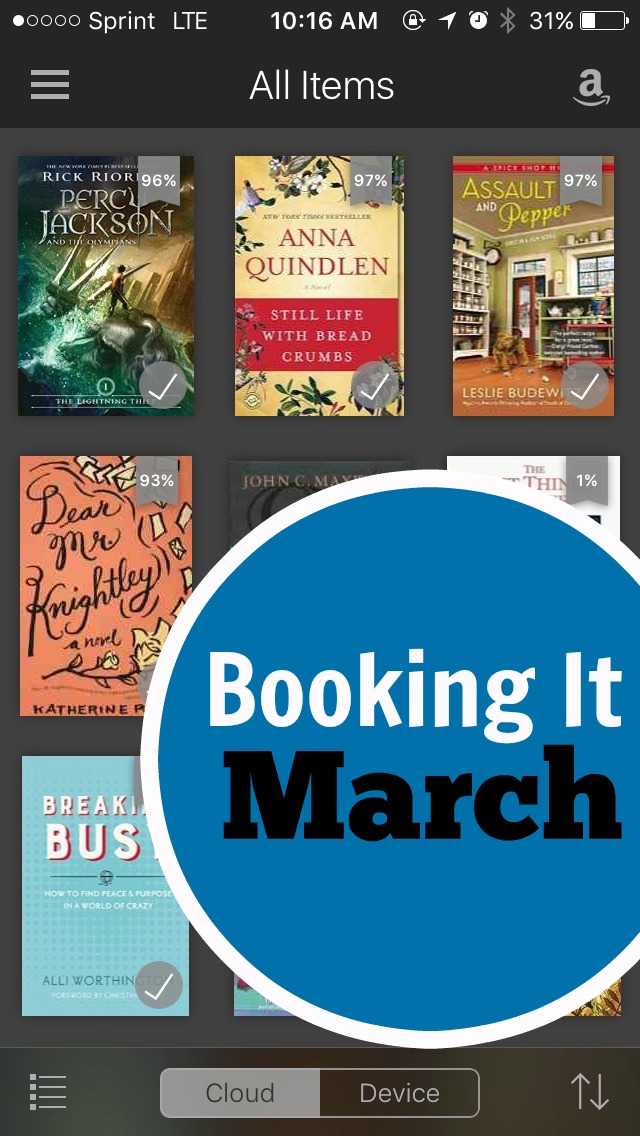 This month I read a ton. I've been focusing on taking more down time and now that there are no cookbooks to write, I have time to read! Yay! Some days when I've been lazy, reading a book, and all, I have to pinch myself that I'm not really shirking some deadline or other. It's been amazing….
I hope that you've got some good books to share because I got several of these book recommendations from you all! Thanks for your suggestions. I found some books I never would have tried.
Here's what I read this month:

Books I Read in March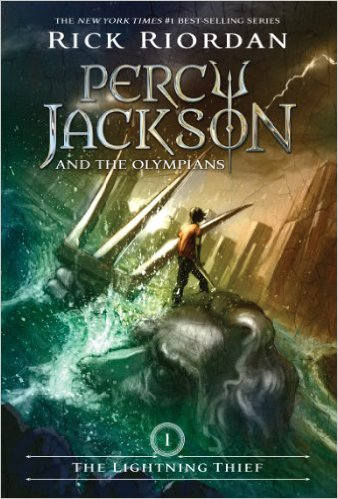 by Rick Riordan
My boys read the entire Percy Jackson series years ago. It wasn't something I was interested in until we watched the movie as a family as part of our Ancient Greek study. It was a fun ride, so I checked out the kindle book for Percy Jackson and the Lightning Thief from the library to read to the littles. Seeing as we were in the middle of two other read alouds by the time the book came, I read ahead. Gasp.
I enjoyed it, reading through it in a couple days. Creative, and full of Greek mythology references, it's a fun read. Again, it feels like another mimic of the Harry Potter series, but maybe that's how all YA fiction is. I dunno.
Percy Jackson finds out that his dad is actually a Greek god, which one is unknown to all until his power over water makes it clear that Poseidon was the one who fell in love with his mom. He is accused of stealing Zeus' lightning bolt and must clear his name and free his mom from the clutches of Hades, all the while learning more and more about his strange family lineage — and the fact that the myths are actually true.
I enjoyed it, though. Two thumbs up.
by Anna Quindlen
Based on a recommendation by Melissa in last month's Booking It, I checked out Still Life with Bread Crumbs on library kindle. This is the first book I've read in recent memory in which the protagonist was quite a bit older than me.
It's a romance so that kinda threw me off because romance at 60 seems so foreign to me. I don't have friends in that season, so it shook up some presuppositions of mine. And if I'm totally honest: that 60 seems old. Since I'm not THAT far from 60, I better stop thinking of 60 as "old"!
This book was fascinating. Rebecca is a famous photographer who feels she's lost her touch. She's certainly lost her fortune. She moves to the country to save money and hopefully find fresh inspiration. She finds more than she expected.
There's enough mystery and misunderstanding in the book to keep you wondering how it will all end. And it ends well.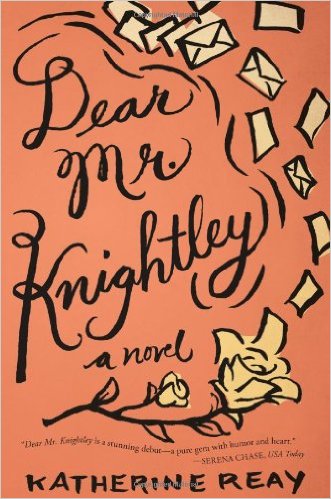 by Katherine Reay
I've had my eye on this book, Dear Mr. Knightley for awhile, but since it was not available at the library, I crossed it off my list — until Amazon put it on sale for $1.99 this month. I can do two dollars.
This proved to be the best book I've read in a long long time. In fact, I read it twice, three times, savoring the conversations between the two main characters over and over again. Needless to say, it's my new favorite book!
Sam Moore grew up in the foster care system, coping with abuse and neglect by escaping into classic literature. She isolates herself from the real world by learning character dialogue instead of how to be herself in front of others. This prevents her from establishing real connection with those who truly care about her.
She's given a great opportunity through a grant from a foundation whose benefactor only requires that she write him letters, telling him about things that really matter.
That's all I'm gonna say, except that it's an amazing look at the human desire to be known in all our faults and to be loved despite them.
A must read, particularly if you are familiar with Jane Austen's work.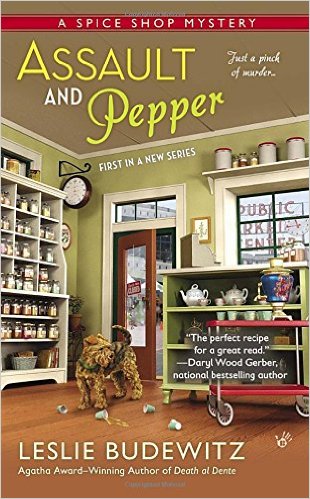 by Leslie Budewitz
Assault and Pepper was another reader recommendation, with several of you chiming in last month recommending this series. Like Still Life with Bread Crumbs, it features another protagonist who was so different from me.
Divorced Pepper Reese is the child of hippies and a native of Seattle. After her job at a law firm disintegrates due to the firm's demise, she buys a spice shop in the Pike Place Market.
One day she finds a homeless man dead on the shops doorstep. One of her employees is accused of his murder. Pepper sets out to prove Tory's innocence and finds herself in big trouble.
This is a fun read with great descriptions of Seattle as well as all kinds of culinary adventures. It will make you hungry and ready for travel to the PNW. I've already put the second book in the series on hold.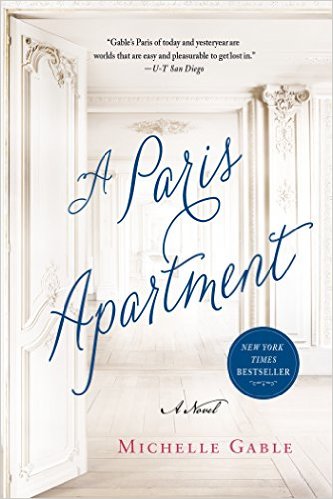 by Michelle Grable
I almost didn't want to share about reading A Paris Apartment. Honestly? I was a little embarrassed as I read it. Without giving away any spoilers, I was disappointed in some of the main character's decisions and ashamed of her for making them. I suppose there are two main characters, and I guess I feel that way about both of them.
That said, from art, history, and francophile levels, the book is super fascinating. A Paris apartment is opened after being abandoned for 70 years. This part is true. The apartment is filled with artifacts, history, letters, furniture, and antiques worth millions. Seriously. It holds history within its walls.
Part fiction, part historically based, the book tells the stories of two women: one in the past, one in the present, and the choices they make to live and love, for better and for worse.
I love Paris, so I couldn't help but be fascinated by the tale. Despite my disappointment at some parts, it ends well.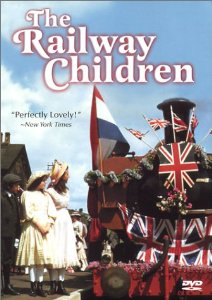 by Edith Nesbit
The girls and I read The Railway Children this month. They missed the original reading I did with the boys years ago. My how fast three years goes by. I was sure the girls would remember it, but they didn't.
I enjoyed it as much the second time as I did the first, perhaps moreso now that we've actually been to England. It helped that FishBoy11 is a lot like Peter and my girls are JUST LIKE Bobbie and Phil. What a hoot!
If you're looking for a good read aloud, I'd say this is a pretty sweet tale, about kids learning to do the right thing when life doesn't go the way they would wish it.
Want more help in your life as mom? Get the newsletter!
Sign up for the newsletter for bonus offers, surprise giveaways, extra content, and special deals.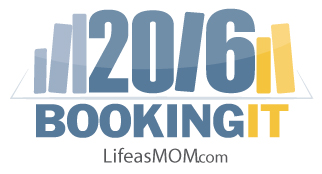 Looking for more book recommendations?
Here are some other good books I've read this year so far.
So, what good books did YOU read this month?
Share your recent reads in the comments so we can get the 411 on good books to check out next!
P.S. I've linked up over at Chatting at the Sky today for Share What You've Learned.