This giveaway is sponsored by Britax:
THE GIVEAWAY IS NOW CLOSED. CONGRATS TO THE WINNER: erinmorrison805@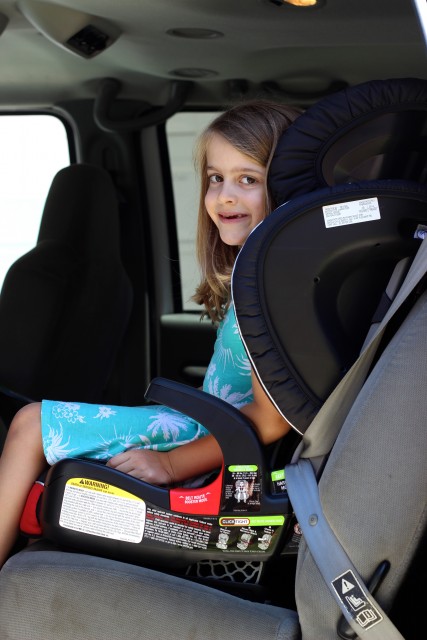 I've been installing car seats and latching and unlatching kids into their seats for the last 17 years. Holy smokes! We're not quite at the end of it. California State Law requires "children to ride in the back seat in a properly secured child passenger safety restraint until they are at least 8 years old or until they are at least 4 feet 9 inches in height." This means that our two youngest children are still in safety restraints.
Since I'm a stickler for safety, they both still use 5-point harness seats. It's safer and not that much harder for them to latch than a regular shoulder strap.
Recently, Britax contacted me to see if we'd like to review one of their seats. In all my years of kids and car seats, I've never had a Britax. But, wow! This thing is pretty awesome.
The Britax Frontier 90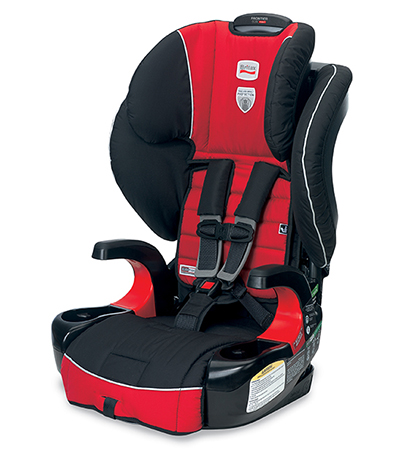 When the Britax Frontier first arrived I was worried that it wouldn't fit with another child safety seat next to it. The girls like to sit next to each other and I knew there'd be some grumbling if it didn't work out. It's a large safety restraint, super duper heavy and sturdy. But, it worked out great.
Good thing, too. It had been some time since we'd done a car seat switch. One of the seats was "expired" in 2007. Oops. It must have been one of the first boosters we ever bought. This new seat is good for 9 years and our other seat is good until December 2015, so I think we're set now. The seat is good as a 5-point harness until 90 pounds. I think my girls will be teenagers before they hit that point!
I was also a little apprehensive about installing this seat myself. I pulled the old seat and then FishPapa left for the day before I could get him to install the new one. He's the one who reads directions, you know. Turns out this installation was the easiest in the world. Oh my.
This ClickTight feature is amazing! I feel like an old gramma who exclaims, "They sure didn't have this in MY day!" I'm glad my carseat years lasted long enough for me to witness the easiest installation ever. No more fussing over straps, getting my hand or rings stuck in the back of the seat, tightening a safety ring thingy and all that jazz. Open, strap, shut. Voila. That seat isn't going anywhere. It's pretty remarkable.
Win a Frontier 90
This week one Life as MOM reader will win a Britax Frontier 90 in his or her choice of fabric. 
To Enter:
Simply complete the information on this form. Please know that the information is only being gathered for the purposes of mailing you your prize in the event that you are chosen as the winner. This information will not be sold, traded, or given away.
This promotion is open until Sunday, July 20, 2014 at 7 pm PST and is limited to US residents, 18 years or older. Friends and family of Jessica Fisher and Life as MOM are ineligible for entry. The winner will be chosen randomly. This post will be updated with the beginning of the winner's email address. The prize for this promotion is provided by and shipped by Britax and/or its representatives. Jessica Fisher and Life as MOM will not be held responsible for unclaimed or undelivered prizes.
Disclosure: I received a car seat for review purposes. All opinions are my own.