Browse a Bookstore
We are a participant in the Amazon Services LLC Associates Program, an affiliate advertising program designed to provide a means for us to earn fees by linking to Amazon.com and affiliated sites. We participate in other affiliate programs as well. For more details, please see our disclosure policy.
Spend an hour in a bookstore with your kids and let them explore. It'll be so fun!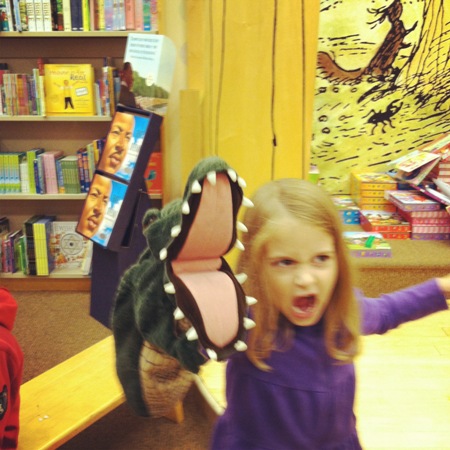 Earlier in the month, I took my four younger children, the 10 and under set, to Barnes and Noble. The mission: to witness my book on the shelves.
What I didn't realize was what a fun experience it would turn out to be.
You know, sometimes I forget that these guys haven't always been with me. My four-year old hasn't shared all the family experiences that her fifteen-year old brother has. Going to the book store is apparently one of those things that this crowd hadn't experienced.
We had such a blast! The kids browsed the books, played with the toys, ogled the Lego displays, acted out adventures, and told stories. It was a great hour. And they've asked to go back several times.
Upon consultation with FishPapa, I realized this is the ultimate free outing for our family, now that the daylight is waning. And a trip by Starbucks on the way out? Yeah baby.
Browsing a book store is a great way to stop and smell the roses.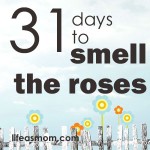 The days are long, but the years are short. I don't want to miss them! For more short and sweet ideas on how to stop and smell the roses, to enjoy the little things in life, check out my 31 Days to Smell the Roses series.
Don't miss a post in this series. Subscribe to 31 Days to Smell the Roses by RSS or email.