Budget Living: Counting the Cost
We are a participant in the Amazon Services LLC Associates Program, an affiliate advertising program designed to provide a means for us to earn fees by linking to Amazon.com and affiliated sites. We participate in other affiliate programs as well. For more details, please see our disclosure policy.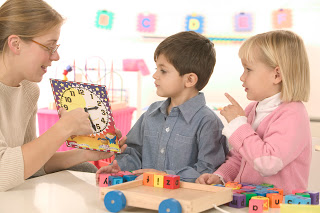 The other morning I decided to get online "real quick" and put together a small photo book for FishPapa. SnapFish had been sending me lots of coupons and I figured I could get a cool gift for a few bucks.
The website said that flip books (up to 45 pages) started at $4.99, and an additional five pages cost $.99. There weren't a whole lot of other pricing details. I proceeded to spend the next three hours selecting photos, writing captions and rearranging the order of pictures, creating what I figured would be a cheap (in all senses of the word) little gift.
But, all the while, a little voice kept saying, You'd be better off just printing those free 75 prints and putting them in a little brag book yourself.
Come to find out, the base price of $4.99 only applied to the first ten pages. The total was way more than I wanted to spend, especially not knowing the quality of the finished product.
So, I spent more time deleting photos in my attempt to get the price down. Then, it turns out they will only accept one coupon per order. Major bummer. In the end, I just exited the window, completely frustrated. I'd wasted the morning and spun my wheels unnecessarily.
This is just one example of the many times that I hunt for a deal only to find out the coupon doesn't apply to that size product, or they will only let you buy one, or you can only use one coupon per transaction, yadda yadda yadda.
I'm finding that there is a cost to getting the deals. No surprise there, eh?
I've narrowed it down to three categories: money, time, and comfort. If an item can save me money, help me be efficient and be something we enjoy or makes life more comfortable, then it is a winner.
But, finding things in this combination can be tricky. Most things have a cost.
Eating rice and beans may save me money, and it is a quick fix dinner, but it's not always what my family wants to eat.
Getting groceries through heavy couponing can save us a boat load of money, but it may take a lot of time to swing the deals. And as the above illustration proves, what may be "real quick" can turn into hours. Just ask my husband what happens when I leave him with six kids while I make a "quick run" to the store.
Shopping in Costco's ready-made food section certainly appeals to the efficient gourmet in me, but it doesn't always agree with my budget.
Most things have a cost. And I need to think through these things to see if the end result really justifies the means. Does this benefit my family enough to pay this price?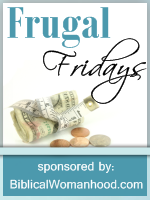 A cheapo Snapfish flip book was not worth all that time and frustration (dis-comfort).
Maybe next time I'll count the cost before I embark on a new project.
For more frugal tips, visit Crystal's blog every Friday.