Budget Living: Price Matching
We are a participant in the Amazon Services LLC Associates Program, an affiliate advertising program designed to provide a means for us to earn fees by linking to Amazon.com and affiliated sites. We participate in other affiliate programs as well. For more details, please see our disclosure policy.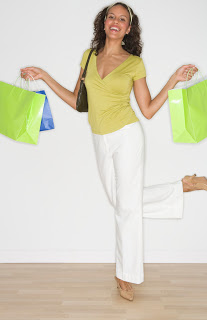 As CPO (Chief Procurement Officer) of a family of 8, I get to do a lot of shopping. There are so many choices out there as it pertains to kids' clothing, household items, cleaners, toiletries, and food that it meets my "feminine need" to shop without filling my closet with fifty pairs of shoes and twenty silk dresses.
Now that we're trying to live within our means, this shopping thing has become a little more challenging. Lately, it's been a little moreso as I learn about three new grocery chains and try to navigate my way through unfamiliar streets. I've been working to get my new shopping game plan in place.
Last week as I was perusing Walmart with my mom and SIX KIDS, I remembered an oft-used shopping technique that I had forgotten: Price Matching!
Somehow being in a new locale and not having a SuperWalmart, I forgot that Walmart matches prices nationwide. I did this all the time in Kansas City. I would look through all the grocery store ads and if there were only a few things at each store that were good deals, I'd note those on my Walmart shopping list. Then, instead of shopping at Hen House or Hy-Vee, I'd purchase those items at Walmart. All I needed to do was tell the checker that I had "price matching" and she would charge me the competition's sale price instead of "Walmart's everyday low price." This not only got me a great deal, but also saved me a trip to another store or two.
Here in San Diego, I wasn't absolutely sure that Walmart operated this way. But, cake mix was $.59 at a local store and that was all I wanted from that store. It was a great deal, but why did I want to make a trip just for that? At the register the clerk was a little skeptical. She went to ask the managers. They had several questions, including did I have the ad.
Yes, indeed, I had the ad. In my bag-lady coupon bag! So, I got Betty Crocker cake mix for the price I wanted.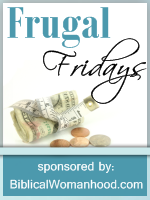 So that's all you need to do. Take the competition's advertisement with you when you shop at Walmart. If your ad price is cheaper, tell them at the check-out and you get it for that price. Other stores do this besides Walmart. Musician's Friend will match competitor's prices as will certain auto part suppliers. If you know of others, let us know in the comments.
For more frugal ideas, visit Crystal's blog every Friday.