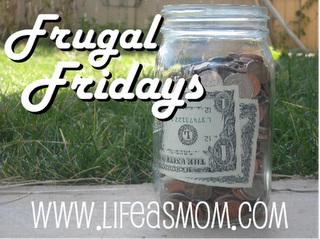 I'm coming off the heels of a month-long pantry challenge. I learned a lot. And I'm glad it's over.
It was a great exercise in making do with what we had as well as a wonderful reminder to be thankful. My cup overflows, for sure.
Build a Frugal Pantry
Spending a month scrounging in my pantry and freezer also reminded me to be a little more deliberate in what I choose to fill my pantry with. Many nights as I was throwing together a soup or pasta dish, I would say, "If only I had…." And quite often it was the same "if only's" that I was wishing for.
Like last year, I have a renewed desire to build a frugal pantry, to take some time and money and methodically stockpile the items that best suit our family's dietary habits and best fit our budget.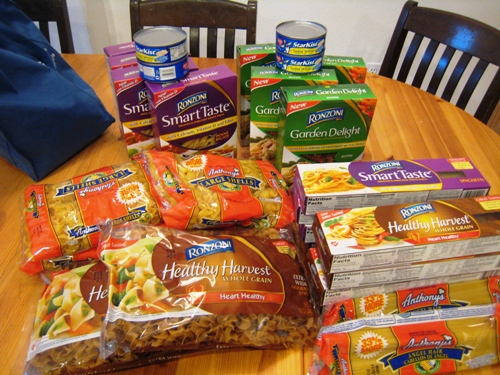 I spent some time putting together a checklist of pantry staples that are building blocks of my go-to meals and I'm going to be on the look up for stock-up opportunities. When I finally busted out at the grocery store, I was amazed to find pasta for amazing prices — from 50 cents to free, after sales and coupons. Pasta plays a major role in my frugal pantry, so I bought about 24 boxes.
Yes, yes, I did.
But, I only paid about ten bucks for all of it.
A Staples Checklist
It took a little time to put together my Pantry Staples Checklist, but I'm so glad I did. It's going to save me some thinking later in the month as I go about restocking. And restocking on staple items on sale is going to save me some money, too.
(I've made the checklist all spiffy with interactive checkboxes and a few fillable fields. It's available to subscribers and Facebook friends during the month of February.)
What do YOU do to save money?