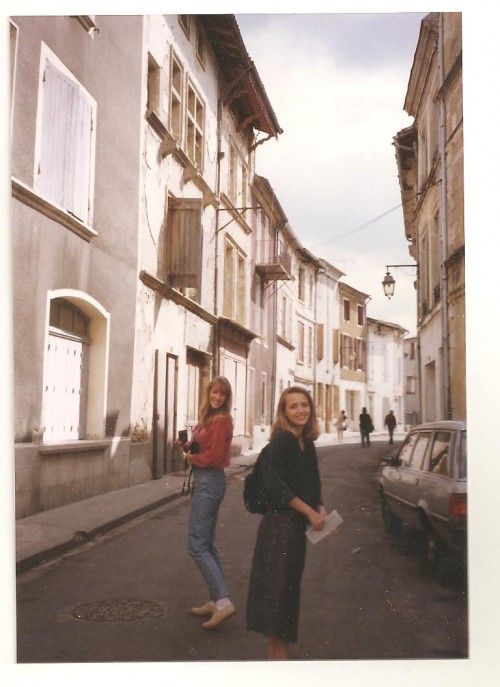 Ready to travel? See the world? Have adventures with your family?
Well, you don't have to spend a lot of money to make wonderful traveling memories. See those girls? My friend Sarah and I stomped all over France as "starving college students." What fun we had!
Budget travel is not out of reach. You just have to be creative. And do your homework.
This week get take an Additional 20% Off Budget Travel Magazine.Enter coupon WKLYSPEC during checkout to Budget Travel magazine (as well as Family Fun and Automobile magazines) for just $3.75 a year and find out how you can see the world on a budget. (Offer is good through June 20, 2010.)
Where would you like to go this year?